Amazon Inventory Software
Save time, sell better and maximise your profits. Streamline the inventory management and grow your Amazon business with our solutions.
FREE consultation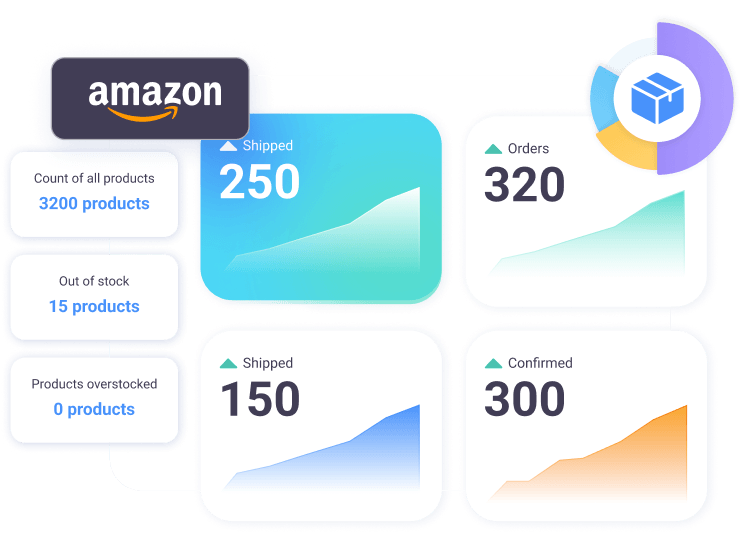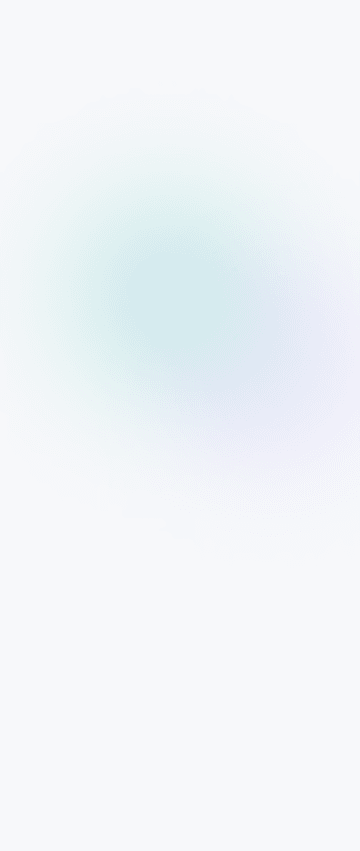 Discover how to boost your online sales with our team.
Three easy steps to grow your business:
Step 1: Discuss your requirements and gather the initial scope.

Step 2: Get back to you with a proposal.

Step 3: Implementation and ongoing managed services.
Get Started
We are trusted
We've worked with many highly successful clients, and client satisfaction is our top priority!

Our services include:
Real-time inventory tracking

Gain accurate understanding of the inventory levels, locations, and availability of products at any given moment.
Make informed decisions about ordering and restocking products, avoid stockouts, and optimise the inventory management processes.
Identify trends in the inventory, such as which products are selling well or which products are slow-moving.

Prevent overselling

Sellers should use inventory management systems that automatically update their Amazon inventory levels in real-time. This helps to prevent overselling by ensuring that the seller's available stock levels are always accurate and up-to-date.

Avoid stockouts and overstocking

Monitor inventory reorder points throughout the year to meet demand. Maintain accurate inventory levels within your warehouses and fulfillment locations. Analyse historical sales data. Conduct regular inventory audits.

Eliminate manual quantity updates

Implementing an automated inventory management software will decrease the need for manual efforts to reconcile inventory levels while processing orders.

Make data driven decisions

Access a centralised dashboard that provides data and insights from all sales channels, enabling you to obtain a real-time view of inventory performance.

Multichannel inventory management

Expand to more selling channels such as ebay, Etsy and OnBuy.
Automate stock level updates for all sites where you sell.
You save time and money from hiring in-house team members or dealing with expansive payroll issues. Instead, our services are provided at affordable flat fees and leverage our years of experience as a team.
We can take your current brick & mortar shop and transform it into a solid online presence with the automation and listings needed to expand your offerings to the digital space.
Thousands of new products are listed on the online marketplaces every single day. To reach your target customer, you need clear, clean, and easy-to-find product elements that we help create.
You will need branding materials like a name, logo, and the products you want to sell. We can provide the optimisation to make your Shopify storefront stand out.
Shopify is a complete eCommerce platform for you to build an online store, sell products, and engage with customers. You can use this platform to expand your business across other channels.
Our managed services provide ongoing, monthly support that boosts your projects to the best possible rank. We can also work in short-term timeframes depending on the project scope.
Our expert answers to your questions
View all
Learn more. Grow more.
The eCommerce industry is constantly changing and evolving. Read our blog and stay up to date on the latest trends.
View all
Get a Free Consultation on Improving Your eCommerce Business.
Take our short quiz and we'll be in touch to help you solve your current challenges.
Get Started
Stay in Touch
Enter your email below to subscribe to our newsletter and get updates on the latest company developments.
Powerful Amazon Inventory Software
Maintaining the free flow of products throughout your Amazon store is critical to your success. Customers want their needs and desires met as efficiently as possible, and you need a logistics solution that streamlines your operations.
Many of your competitors will rely on traditional inventory tracking management. Maybe hiring a team of freelancers unfamiliar with their products or not sharing their passion for success. Others will rely on using an outdated spreadsheet or mental notes that can get easily confused or lost, causing a backup in orders and tracking data. Why deal with that hassle? Our professional eCommerce experts understand that B2B and B2C online sellers like you are far more interested in maximising your sales potential rather than your headaches.
With quality inventory management software for Amazon sellers, you get real-time data on your current inventory levels, locations of products, and availability of future stock when you need it most. That gives you more market scalability, especially when demand spikes during busy holidays and weekends. You'll avoid those hectic stockouts and make more well-informed decisions about what to do next based on the trends of what inventory is selling and what may need to be adjusted. That kind of insight can set you apart from the competition, so your sales grow, your reviews become customer-centric, and you never experience an inventory crisis again.
How Does Our Amazon Seller Inventory Management Software Work?
If you are going to thrive in the incredibly competitive ecosystem of Amazon, you need accurate information at all times. Those constant updates to the overall health of your business can only exist by keeping a pulse on where your stock is moving, how much inventory you need next, and where to place your focus for anticipated needs. Having forecasting software that efficiently manages this inventory is a powerful solution for business operations.
Here is a list of the more essential ways our Amazon inventory software helps you:
Inventory Balancing
No seller wants to experience a stockout from overselling certain products whenever a high volume of orders is made. Our advanced inventory management system automatically updates your Amazon inventory in real-time to prevent stock issues and ensure levels are balanced and accurate.
Real-Time Inventory Tracking
Having enough product is only part of what it takes for superhero Amazon selling accounts. You also need to know where all your inventory is at any one time. Our robust software provides easy access to your inventory levels, locations, and availability using a simplified dashboard for your convenience.
Prevent Overstocking
With the correct data, you can better maintain inventory levels at your warehouses or fulfillment locations instead of overordering and digging into your cash flow. Our solution even works with Amazon listing software UK clients needing active inventory monitoring for reorder points to meet demand and historical sales data forecasting.
Leverage Automation
Want to streamline your Amazon account? Using automated inventory management software decreases the need to hire a massive team to manually track, reconcile, or monitor inventory levels. It puts your business into autopilot while you focus on more critical issues like improving customer service or exploring new growth opportunities.
Data-Driven Decision Making
Spark Sales Online is a multichannel eCommerce agency that completely understands the power of data for Amazon sellers. We know having the information you need at hand ensures you lower costs, increase sales, and optimise your daily selling tasks. Our inventory management software provides a centralised dashboard so you can quickly look at your store's performance and make a well-informed decision about what's next.
Expansion Opportunities
Once you experience the ease and efficiency our Amazon inventory software provides, you'll want to expand your sales opportunities to other marketplaces like eBay, Etsy, and OnBuy. Don't worry. We have you covered! You can automate stock-level updates for all sites where you sell.
Still not convinced? Let's explore how using our Amazon inventory tracking software is an optimal solution.
You have all the moving parts needed to succeed. We have the automation and centralised data to create the efficiency you need for higher performance and sales opportunities.
Spark Sales Online is built by industry experts intimately familiar with how Amazon works, what software does Amazon use for inventory, and the best ways to leverage data to avoid stockouts, overselling, and overstocking.
Having proper inventory management improves customer relations. Happier customers leave more positive reviews – which is what you need to rise above the competition.
Not every Amazon seller is a data scientist. Our simplified user dashboard provides the key metrics in an easy-to-read format that is like having your own personal marketing report any time you need to make changes or check the health of your business.
Real-time monitoring allows you to respond to consumer demand and current trends, giving you the flexibility to overcome industry challenges that competitors cannot handle.
Getting the most sales on Amazon is all about leveraging every tool at your disposal. Let our Amazon inventory management software be part of the kit you need to boost your business.
Why Trust the Spark Sales Online Team with Your Amazon Inventory Software Needs?
The fact is we have been precisely where you are today. Our teams have had to rely on manually managed spreadsheets or hiring extra salesforce to keep up with fluctuations in inventory needs. That is why we created this streamlined solution. We know firsthand how beneficial optimising your Amazon account can be when you introduce powerful, easy-to-use, and automated inventory management software.
Our team has years of experience handling various Amazon accounts and sales innovations. We bring a wealth of knowledge and expertise into all our eCommerce operations, including inventory management for you.
In addition, you'll benefit from:
Exceptional Support – our Amazon experts can help field your questions and help you work through setting up inventory software for your unique business.
Strategic Implementation – we can make adjustments tailored to your products, inventory needs, and stock balancing.
Real-Time Reporting – no more running around trying to remember details or track down a missing item. Our comprehensive inventory software does the work for you in real-time.
Zero Stress – get the inventory balancing you need any season or time of year for a more hassle-free Amazon selling experience.
Massive Growth Potential – by optimising your inventory management, you get the automation needed to shift resources to more important tasks like improving customer relationships, streamlining your sales funnels, or exploring new products to leverage in your target market.
With so many different balls to juggle in the air for an Amazon business to succeed, shouldn't you want a solution that makes everything easier? Our team offers an end-to-end inventory management solution that gives you more time to breathe, lowers the chance of inventory mistakes, and increases your potential sales revenue and customer relations. This is the perfect way to skyrocket your Amazon business into higher levels of operational efficiency and earnings.