How To Force Collaboration in Ecommerce
Every agency espouses the value of collaboration in content, but nowhere else in your business. To succeed you must rely on a network of services and systems from marketing suites to advertising campaigns, yet when it comes to the stores you sell on, the unification of your storefronts seems mysteriously left out of the conversation.
Afterall, Amazon last year alone boasted sales from 86% of the British population, so they have become practically impossible to ignore.
Ebay and Amazon classically,don't play nice together, but what if there was a way to force these tech giants, to finally play by our rules?
Collaboration is a key concept behind maximising processes and eliminating time extensive tasks by relying on a series of sub-systems, all working together to add functionality to a collection of programs and processes to save you time. We simply need to take this approach and apply it into the world of eCommerce.
How do we do this?
By introducing a multichannel order management system, we force the hand of these tech giants such as ebay, Etsy or any marketplace that integrates, to operate under a single roof. This brings us the collaboration we need to ensure we minimise the impact of their siloed-off systems.
Mutichannel order management systems work as an aggregator between these battling marketplaces, introducing the functionality we need, that they don't want to give us.
The time you save by simply eliminating the need for multiple logins means hours saved down the line, learning different UI's, searching for orders in different market feeds simply to get an idea of the days profits, fulfilling the same tasks in multiple different windows dependent on the marketplace.
With collaboration in mind, let's take a look at the ways we can introduce a collaborative system into an eCommerce business to bring these massive markets to heel.
Collaborative, Multichannel Order Management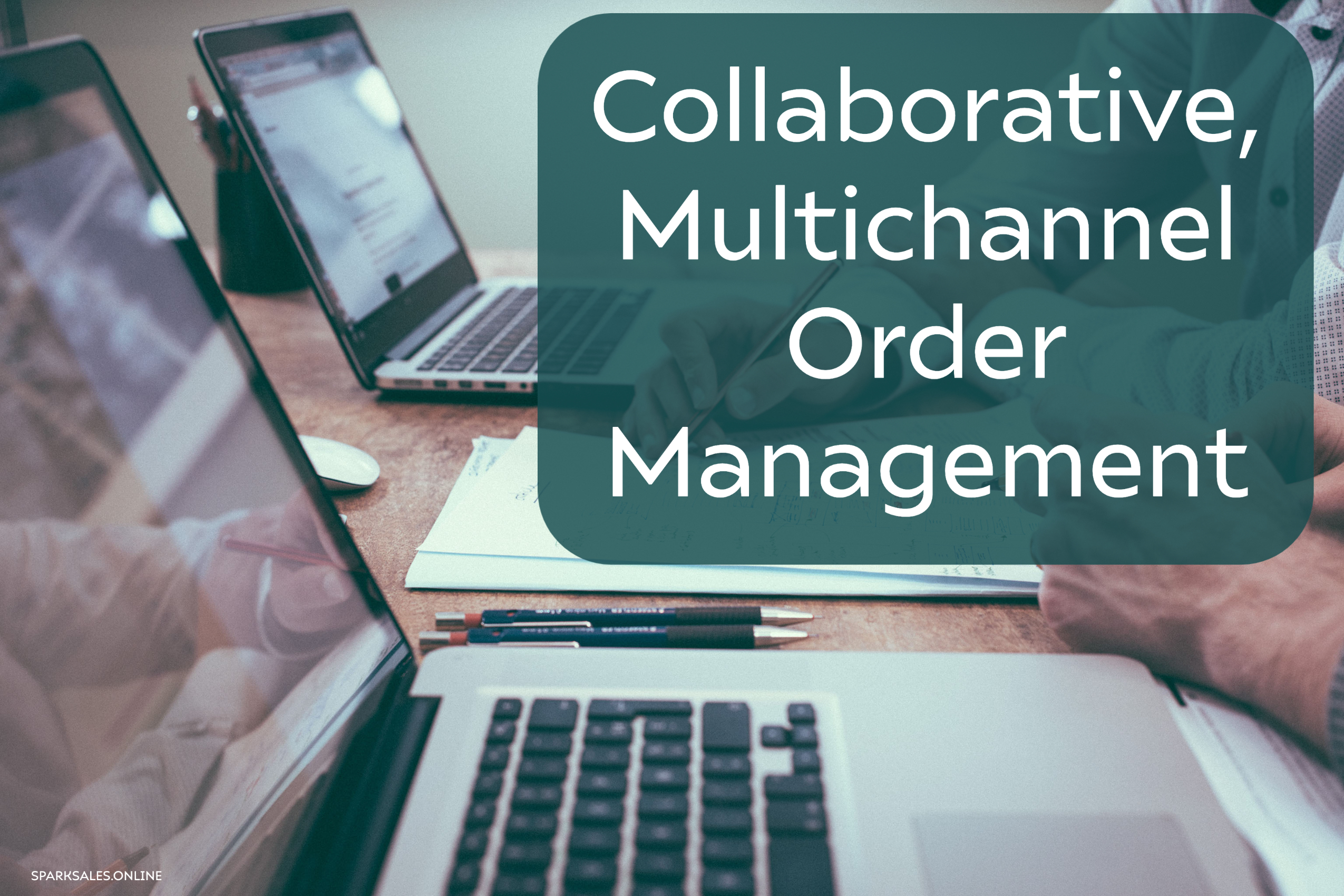 You can't check ebay orders on amazon, and amazon won't let you see your ebay orders. So first, let's change that.
The simplest and easiest way to force collaboration on these global channels is to first integrate and aggregate your orders into your new eCommerce system. Just by introducing the channels into a single, manageable order hub will allow you to make agile decisions based on the total orders of the day. Get at-a-glance statistics of your entire business's daily orders rather than window-hopping from login to login just to figure out the state of play in a given workday.
With orders in one place, your teams work together within one system, fulfilling orders to your entire online presence at once, without having to delay processes by stop/starting each time they need to move onto another channels orders.
Read more about our automation service that helps introduce an eCommerce system into your business.
Collaborate on Stock Control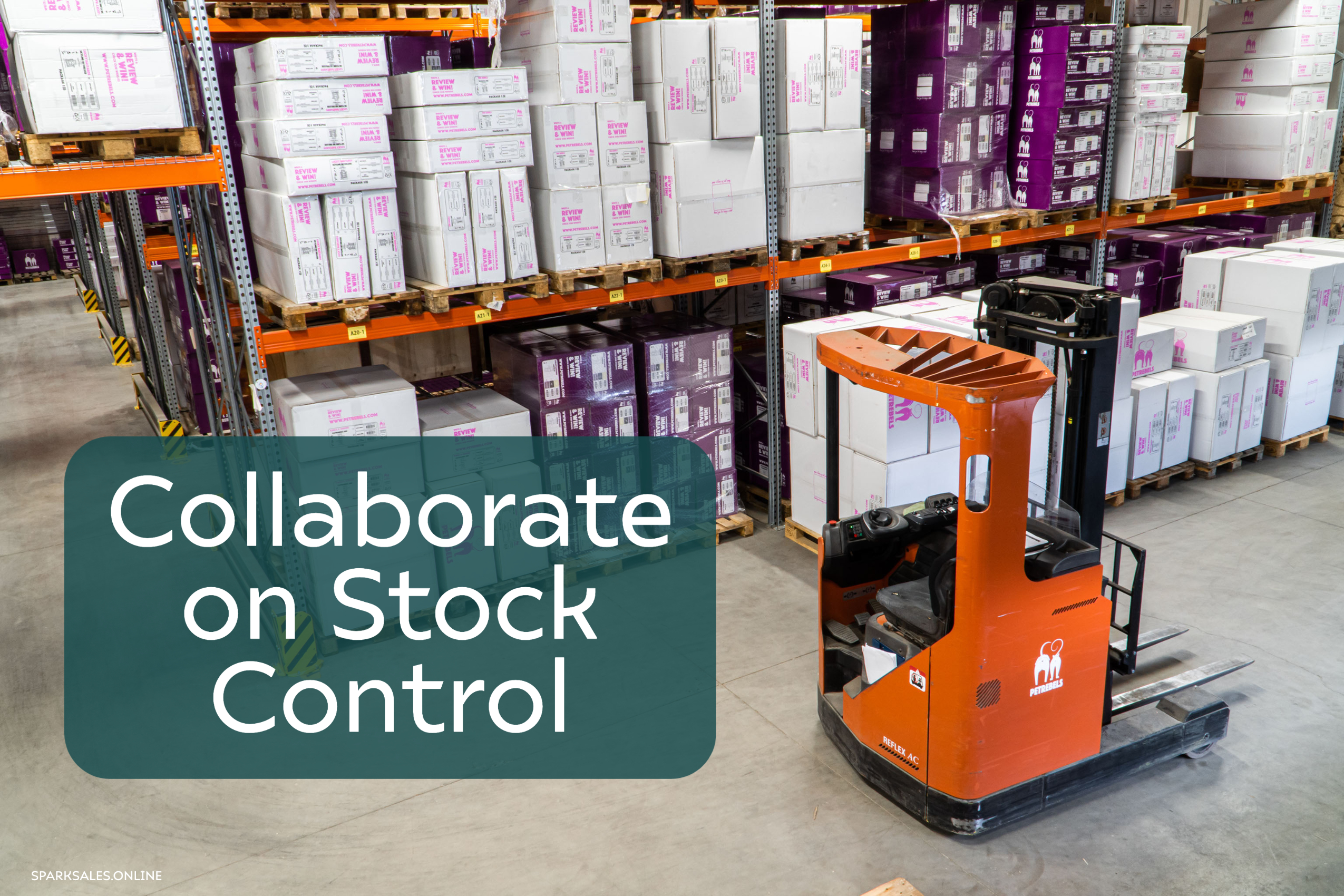 Think about stock keeping, and the guess-work and coordination involved with something as straightforward as the ability to see all your stock, for all markets you sell on, in a single location.
We can't wait around for these marketplaces to sit down together and sing kumbaya to begin introducing these features, so we have to look at eCommerce systems as the answer.
Once channels are introduced into our system, we tackle the problem of stock keeping. First, take the marketplaces you have integrated and create a single product list in the system, these SKU's will act as the collaborative stock-keepers for all of our online markets.
When mapped, all of our disparate channel listings can be linked to these SKU's as we set a single, "master" stock level that will use the systems calculations and its internal per-marketplace settings to be able to dish out stock to ALL of our shopfronts, with all order calculations from your other selling channels working in harmony.
Now when we sell something on ebay, our stock on amazon can also reflect that change in stock level and vice versa. If we add more stock to our eCommerce system, then all connected listings are updated at once giving us a consistent way to report and update stock across all platforms.
Collaborative Customer Service and Third party Cooperation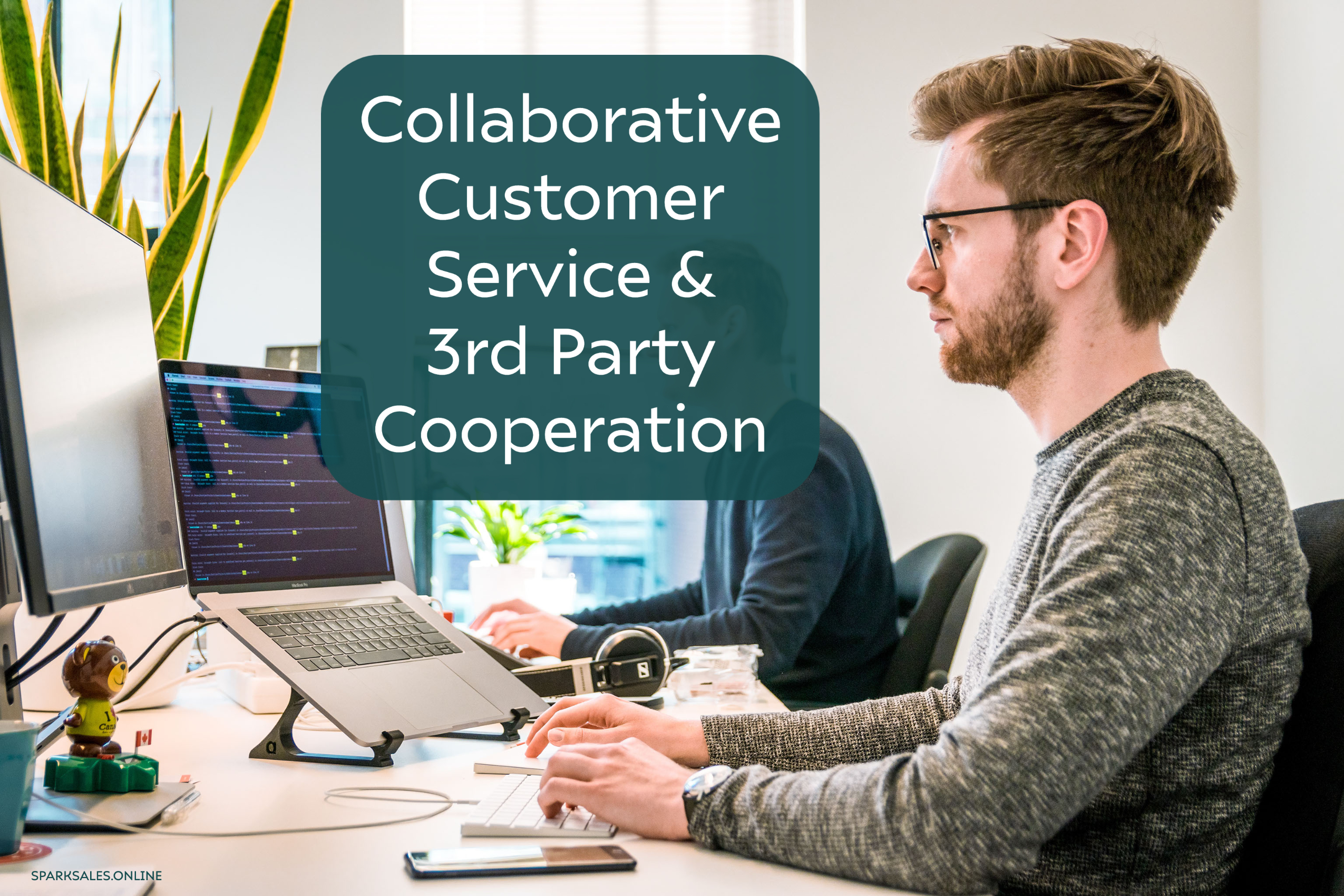 Connected, conditional, automated emails. A key feature of the top eCommerce systems. These work in tandem with all of your integrated channels and marketplaces, they send automated mails triggered as you process orders, further increasing your sales objectives past the point of sale. Whether it's something as easy as requesting constructive feedback or hitting a list of customers from all marketplaces with a united sales offer email that goes out through every marketplace that you list on.
Using an open and forward thinking eCommerce system you even benefit from third party apps bringing further development to your network of systems, add in customer response extensions like Zendesk, social views and mentions, product repricers or finally getting direct access to accounting apps like Quickbooks or Xero.
Once again, by introducing a platform that has collaboration in mind, we quickly begin to plug the gaps in the features offered by these marketplace behemoths and remedy the issue ourselves, much faster than their support teams will ever develop it.
Collaborate on Shipping Services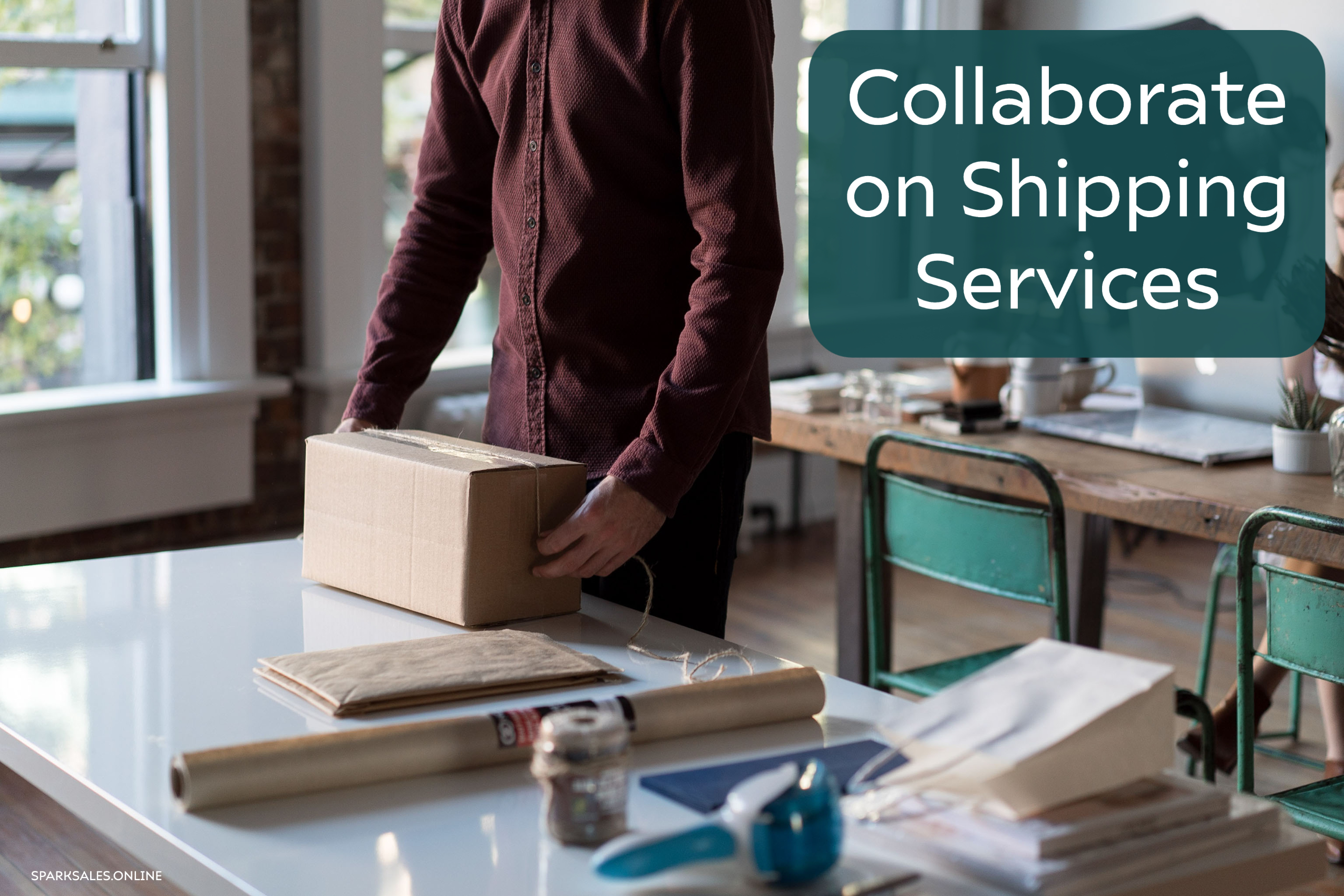 We need shipping to be applied to all of our orders in our new collaborative system. No more switching between websites, copying addresses manually over into a second browser to fill in customer details, comparing prices of individual services and having to master several UI's.
When couriers, shipping services and the channels you have integrated are allowed to all operate under a single roof, you can quickly compare shipping rates direct from couriers, apply automated shipping rules to ANY order from ANY platform you have integrated as well as eliminate the human error involved with pasting over customer details into several different vendor websites for printing.
Listing to all markets from a single source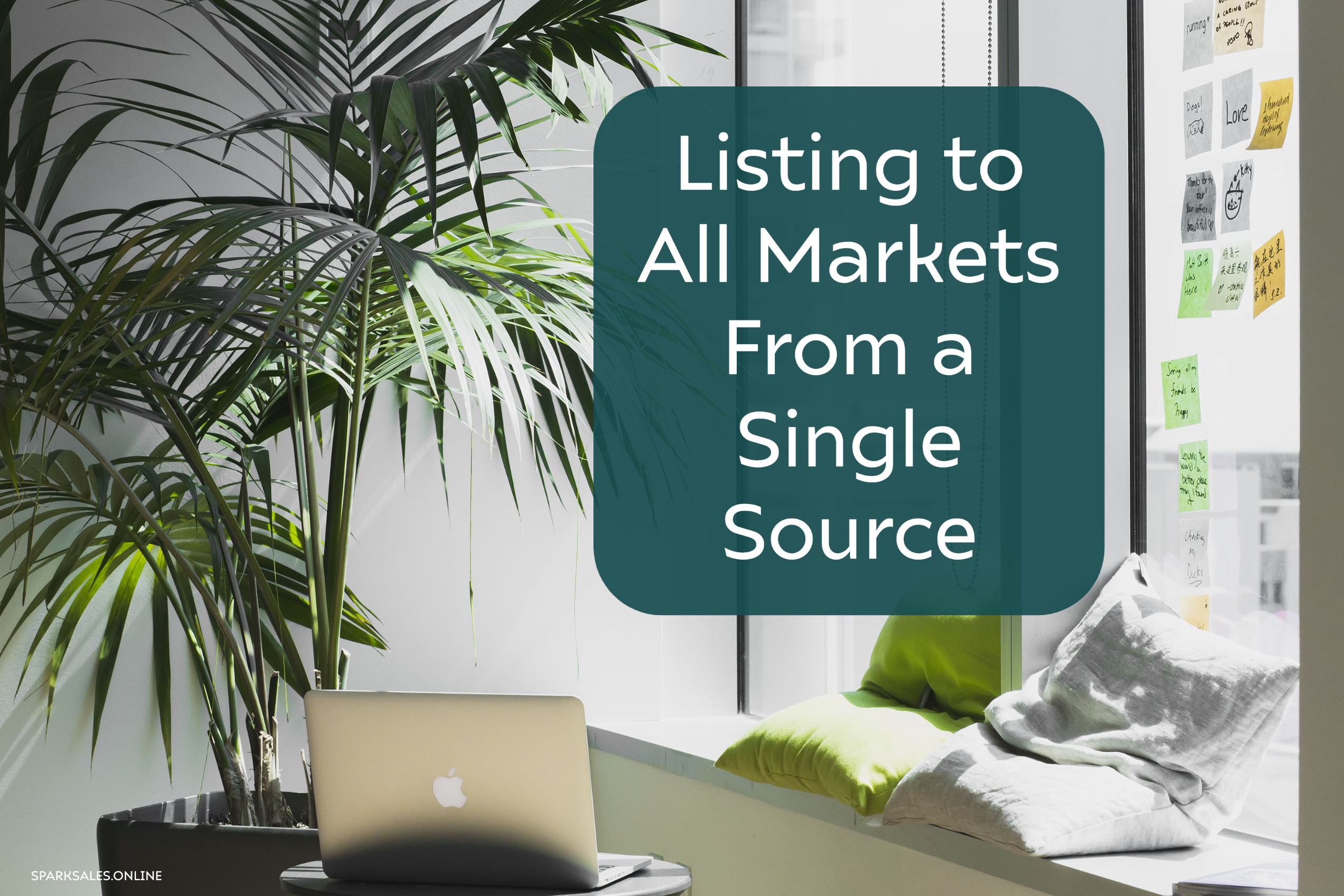 Using a single set of SKU's allows you to manage the data and information held on these products. Load in all of the critical information each of these giant marketplaces require for listing, including translations for other marketplaces, different price points and optimised titles for each individual channel you integrate.
Once key product features and info have been loaded onto the products held in your eCommerce system, you can bulk list products onto giant channels like Amazon and ebay directly, creating listings from a centralised set of products you update once, that can then be pushed out to all channels that have that item listed. It cuts down on the pressure of managing the same item over and over again to achieve the same results.
When you centralise your business to work from a set, "master" location by connecting your products in an eCommerce order management system, you remove the needless tasks that an unconnected setup brings.
With a single system all your team members pull in the right direction
Command an agile team that logs in from anywhere to help push orders and assist on orders that would normally be gated by a single sign-on across your chosen marketplaces. Use an order management system to circumvent these arbitrary marketplace restrictions placed on you by assigning all staff members separate logins in the eCommerce system that feeds information back to these single sign-on marketplace accounts.
Create teams with unique permission trees for each level of employee in your business, giving them focused areas to complete their part of the collaborative order process. With each team member working under their own login for your business's chosen multichannel system you cut down on issues logging each other out and interrupting key procedures.
---
We know amazon and ebay hate each other. Afterall they are in direct competition and both eat away at each other's ideas and audiences. But just because the tech giants want to fight, it doesn't mean business's on the ground should suffer.
By introducing a system that ties all orders together, the seller on the ground achieves a rare victory and forces market leaders like Amazon, Etsy and ebay to operate under one roof.
By introducing an eCommerce system that is by its very nature collaborative, we can remedy a lack of cooperation and bring in a central order management and product hub that acts as a mediator between these warring selling platforms, finally bringing us those much-needed collaboration features between marketplaces that retailers and businesses so sorely desire.