Retailers and sellers abroad have a wealth of sought after products for the UK, but what are the figures and methods to taking a piece of one of the largest eCommerce markets in the world and one that has regularly, year on year grown in both total number of sales and total number of populace involved?
The United Kingdoms 2019 figures for total spend equates to nearly $150 billion of online sales throughout a year, making up over 22.3% of all retail spend with a view for this figure to grow up to 27.9% by 2023.
As the third largest market for online sales, eCommerce businesses from other countries are mad not to consider such a lucrative and stable eCommerce market, even with the uncertain political climate.
So how can a seller abroad get a slice of this eCommerce pie?
Setup Stores in the United Kingdom eCommerce Sphere. Platforms Such as ebay UK, Amazon UK and creating a UK-based Shopify store front
Use a United Kingdom 3PL partner to hold stock physically in the UK
Engage with UK eCommerce partners to manage, list and boost your products to compete with UK Sellers
Tie together order updates, tracking numbers and shipment services between you and your 3PL supplier for seamless customer feedback and response times equal to that of other UK sellers
Setup Stores in the UK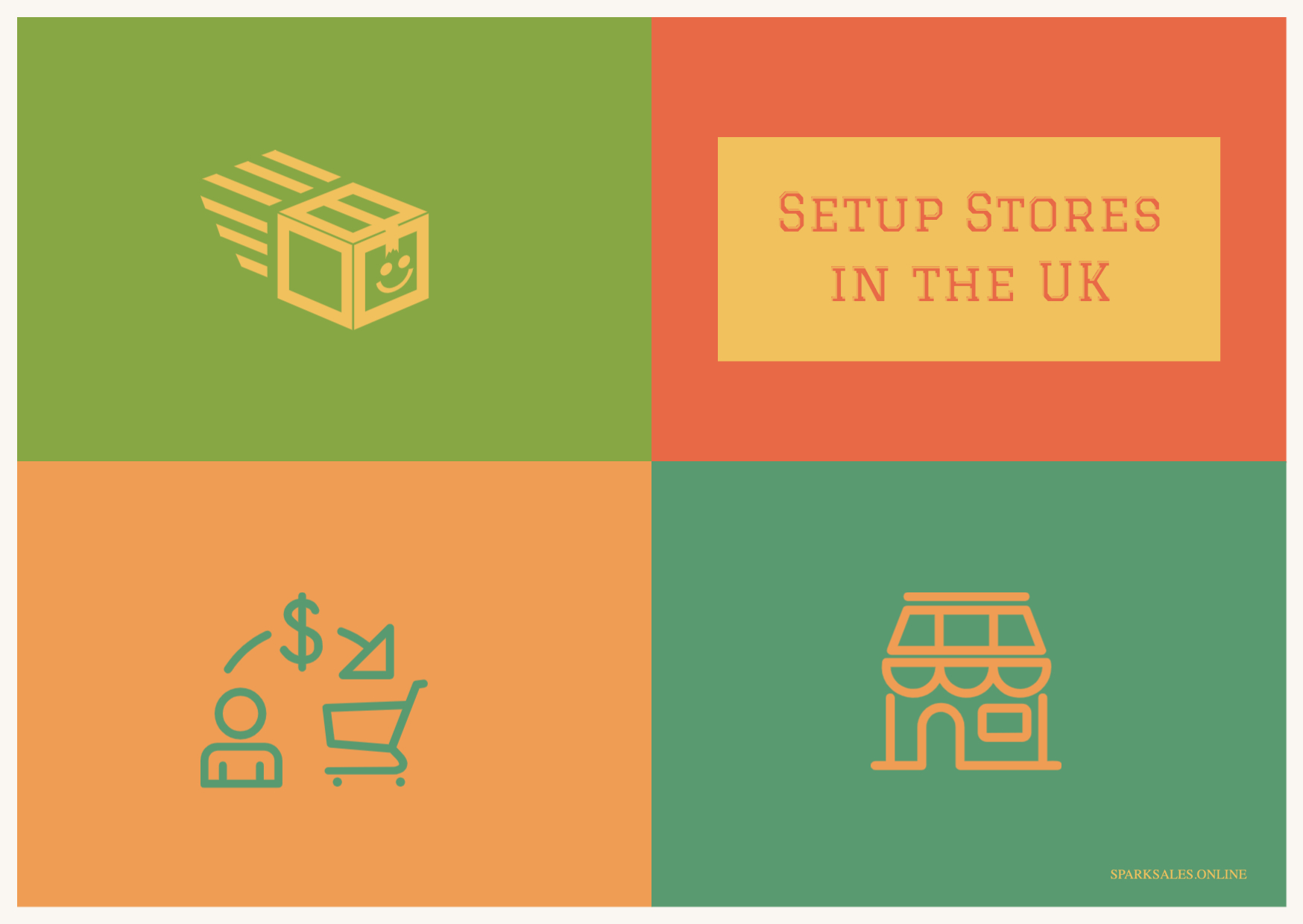 The first step to establishing your presence is to make yourself available to customers in the UK. The easiest way to do this is to piggyback off of the established eCommerce giants like Ebay and Amazon.
Each boasts a huge slice of the UK eCommerce pie with customers using these storefronts daily to complete a wide range of purchases from Consumer electronics to weekly food shops.
Amazon
Amazon UK Audience has around 90% of UK shoppers visiting for a purchase at some point throughout the year, a huge marketplace with a giant footfall for British customers. With the core categories still in full swing.
Books, DVD's and media such as videogames alongside consumer electronics are the most popular purchases from Amazon UK customers.
With an estimated 15 million people (a quarter of the adult population) on amazon prime, the turnaround for sales can be almost immediate once you are eligible for the Prime shipping program.
With 9% of all UK online retail flowing through this single platform alone this is an instant and direct way to get your products in front of customers.
Ebay
Ebay UK, according to similar web is the 6th most visited site in the UK, meaning that ebay's presence in the United Kingdom still keeps it as one of the go-to markets for new sellers looking to get their products to purchasers.
With high popularity, a recent surge in support after their announcement of a managed delivery service and millions of users hitting the store pages, ebay remains a great way of getting your items in front of both UK and international buyers.
With ebay shop subscriptions starting out with a "basic" plan for only £25 a month gives access to more listing types and the tools you need to grow.
As ebay doesn't seem to be giving up the fight for the top auction site it should remain a priority for starting off in the UK, it has managed to keep a surprisingly large customer case and will continue to be one of the largest online markets for buying online.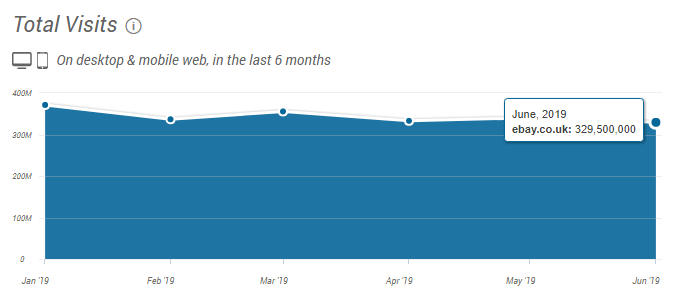 Shopify Sites
A custom built .co.uk site helps leverage your own brand of products in the UK, if sellers are looking to establish their own website and sell directly to the UK, then having a base of operations ran on a popular framework for online store fronts helps legitimise their brand for UK shoppers.
Shopify fees start from around £25 a month and enable you to list and sell items with a transaction fee of a few pence.
Shopify sites are easily customisable with out of the box templates and store designs that quickly get across the merits of your products and can be matched to your branding.
Another advantage to a .co.uk Shopify site is the ease of updates. With a fantastic UI design and simple signposting for menus and settings, changes and optimisations are simple and straightforward to understand.
Use a United Kingdom 3PL Partner To Hold Stock Physically in the UK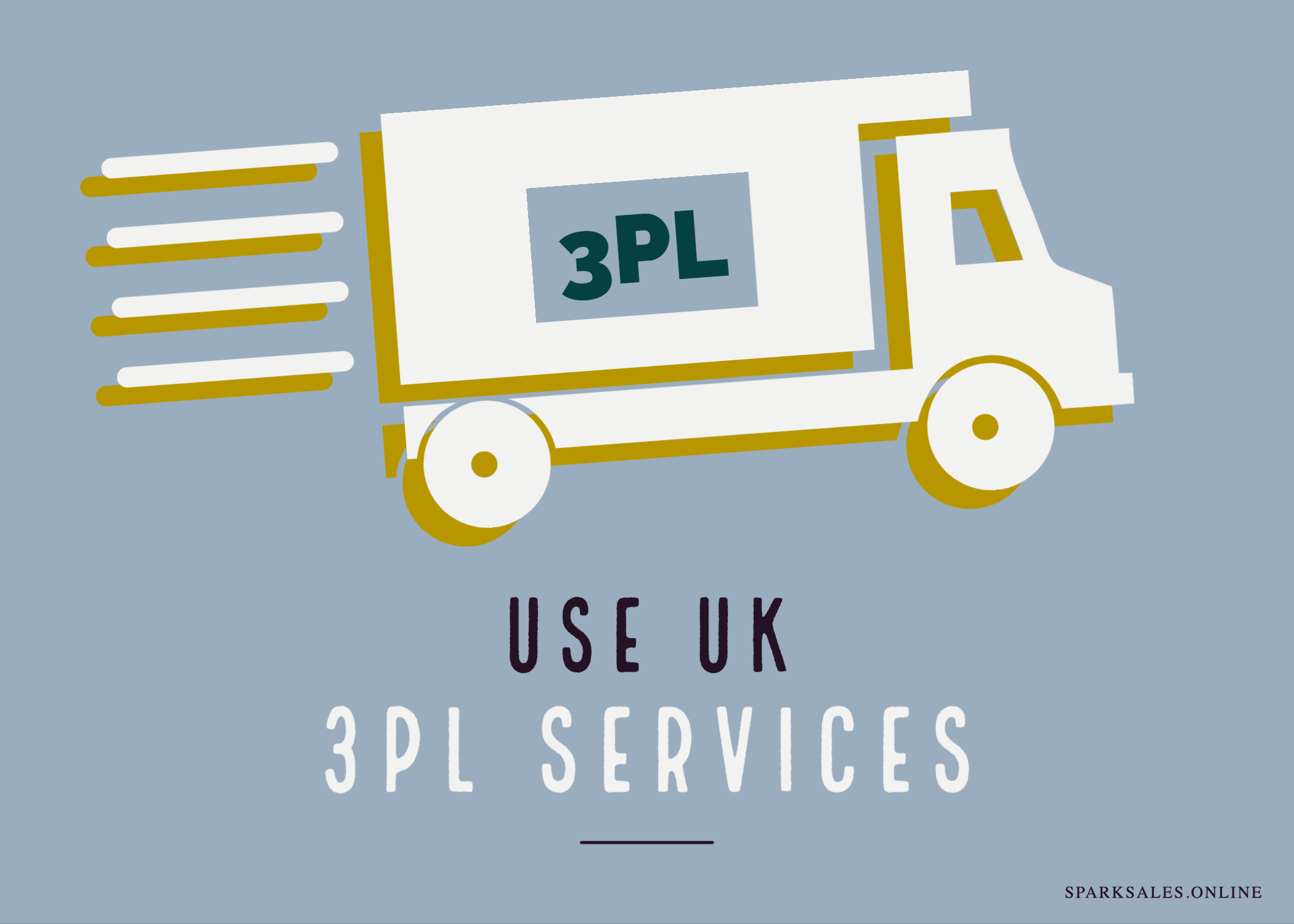 A 3PL (Third Party Logistics) company specialises in allowing sellers abroad to make an impact in the country they are trying to sell in.
This is done by outsourcing the troublesome areas of shipping into the UK by moving fulfillment inside the country itself, on your behalf using 3PL services.
What companies like 3P Logistics do is consolidate your stock, customer services and fulfillment of deliveries in the actual country you plan to sell in. This works by you importing your stock to a single chosen 3PL provider and them taking over the process of sending orders, dealing with customer queries in their native language and sending the stock with a much shorter turnaround then you could ever achieve by sending the order from another country.
3PL partners in the UK will shorten your response time, improve your relations with customers during and after delivery and ensure that you are able to offer faster delivery options that can compete with your new UK competitors.
This is the only way to offer compatible delivery services, the fact you are abroad won't mean anything as they get the same service level and with your stock physically in the same country you cut the wait time of your dispatches meaning customers are more likely to engage with your online listings.
Engage With UK eCommerce Partners To Manage, List and Boost Your Products To Compete With UK Sellers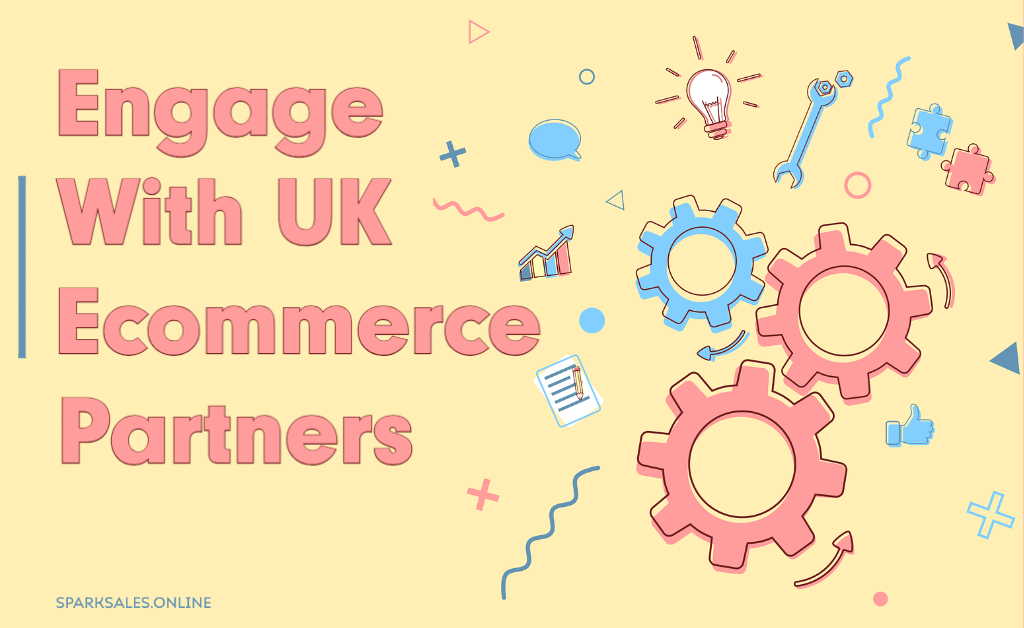 Now that stores and the quick fulfillment of orders has been sorted, the next steps are to optimise your presence on those platforms, gain more sales and compete with the top selling listings online.
This is done by engaging with an eCommerce partner in the UK to take over the complicated parts of listing your products into the UK with the correct data points and relevant information that will ensure a customer clicks to purchase.
By using localised help in the country you plan to sell in you are gaining the advantage of marketplace experts that prioritise your products performance on these channels.
Managed services can include but are not limited to:
Automate shipments and stock updates to listings from 3PL partners
Manual Listing across multiple online marketplaces
Title, descriptions and listing data optimisation
Advertising Campaigns, Google Shopping & Marketplace Specific
By outsourcing the time consuming task of listing refinement, data optimisation and manually listing products you are able to free up your staff to focus on internal decisions to push the business forward.
Ecommerce managed services are best used alongside the implementation of a full, multichannel eCommerce system to tie together your orders and automate the connection between you, your online stores and your chosen 3PL partner.
This process involves digitising your products into an eCommerce system. Products will then be linked across all platforms. Once linked, stock updates are pushed to all UK marketplaces and any others you decide to sell on.
The system keeps the tasks of sending order updates to channels or fulfillment partners, managing multiple stock levels and linking listings across platforms as well as options to automatically import products from suppliers and creating purchase orders.
These eCommerce systems are multichannel, meaning any number of platforms are able to be integrated.
By introducing an automated eCommerce system, stock updates, orders and selling channels are managed by a single system that scales as you grow your presence in the country.
---
With the United Kingdom's retail market already valued at $99 billion with that number yet to surge and set records year on year the UK eCommerce market is ready for your products.
By ensuring you create a physical presence and network of partners in the United Kingdom you compete with established UK sellers and can access one of the most lucrative online markets.
British customers look for reliability, trustworthiness and quick response times, all things you can achieve by following our guide and speaking to local, UK eCommerce experts.