There's a saying that states that "a shop is only as good as its items for sale", and given that you can sell almost anything on eBay, it's vital that you can find the best items to sell. Whether or not you are currently selling on eBay, this article will be helpful because it's essential to understand what's actually selling right now.
Often, when new sellers begin to get excited about the opportunities of selling on eBay, they start looking around for products that they might want to sell. They look for things that they love, things that they use, or maybe they already have an idea in mind of a product they would like to sell. However, it's important to remember that just because you love that product, just because you use it, that does not necessarily mean that the rest of the marketplace cares for that product.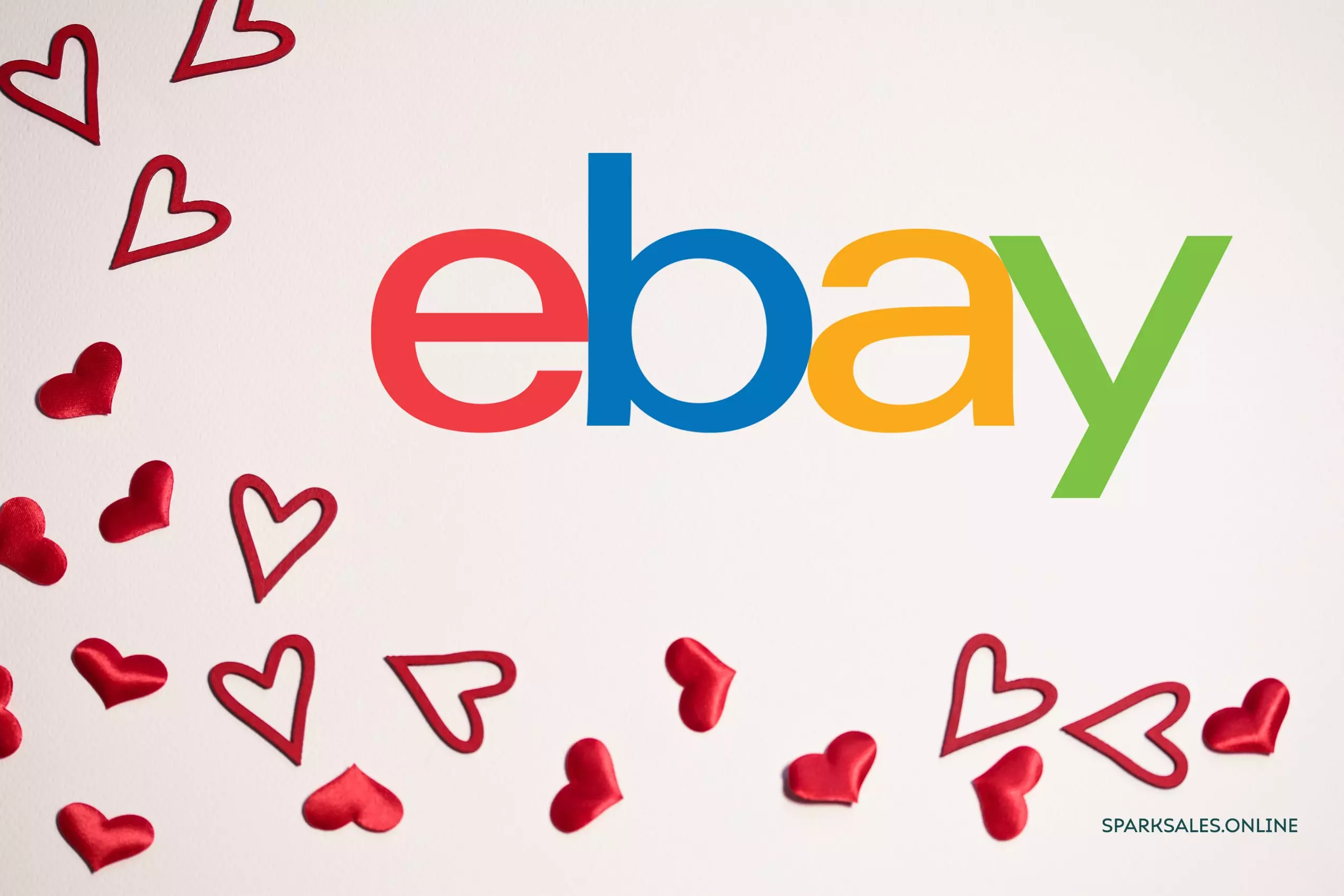 So how do you know if the eBay marketplace will love that product too? Because that's going to determine whether or not that product will be a success and whether or not there will be buyers to buy that product from you.
The goal is to make sure that there's existing demand for that product on eBay or that people are already purchasing a similar product so that you can have some level of certainty that it will sell. If it's not already selling on eBay, if there's no demand or very little demand, then you want to try and avoid selling that product because that's just going to make it so much harder for you to make money.
You'll be happy to hear that we've been busy doing the research for you; these are the ten most accessible and best-selling items on eBay right now. If you want to know what to sell on eBay in 2021, you have clicked on the right article.
We will be ranking the ten easiest and best items to sell on eBay right now. We have all types of articles about selling on eBay and making money online on this blog, so if that sounds like something that interests you, please subscribe to our posts to stay updated.
The rankings in this list are based on total sales, sell-through rate and average sale price in order to provide you with the most current and accurate data. The sell-through rate for a product is the number of times that product has sold relative to the number of listings. A sell-through rate of 100% means that it sold each time that item was listed. A sell-through rate of 800% means that an item was sold 8x for every time it was listed.
Now let's get right into the list, so these are the ten most accessible items to sell on eBay in 2021. I'm going to include the broad category and then the specific subcategory with the most sales. This guide is applicable globally on eBay.com, eBay UK, eBay Australia; you name it, you can use it.
Home and Garden – Yard, Garden and Outdoor Living

The 10th easiest category to sell in is home and garden, specifically yard, garden and outdoor living. Within the past 30 days, 77250 items in this category have sold. There are currently over 3.6 million items listed in the gardening and outdoor living category at an average product price of $23.21.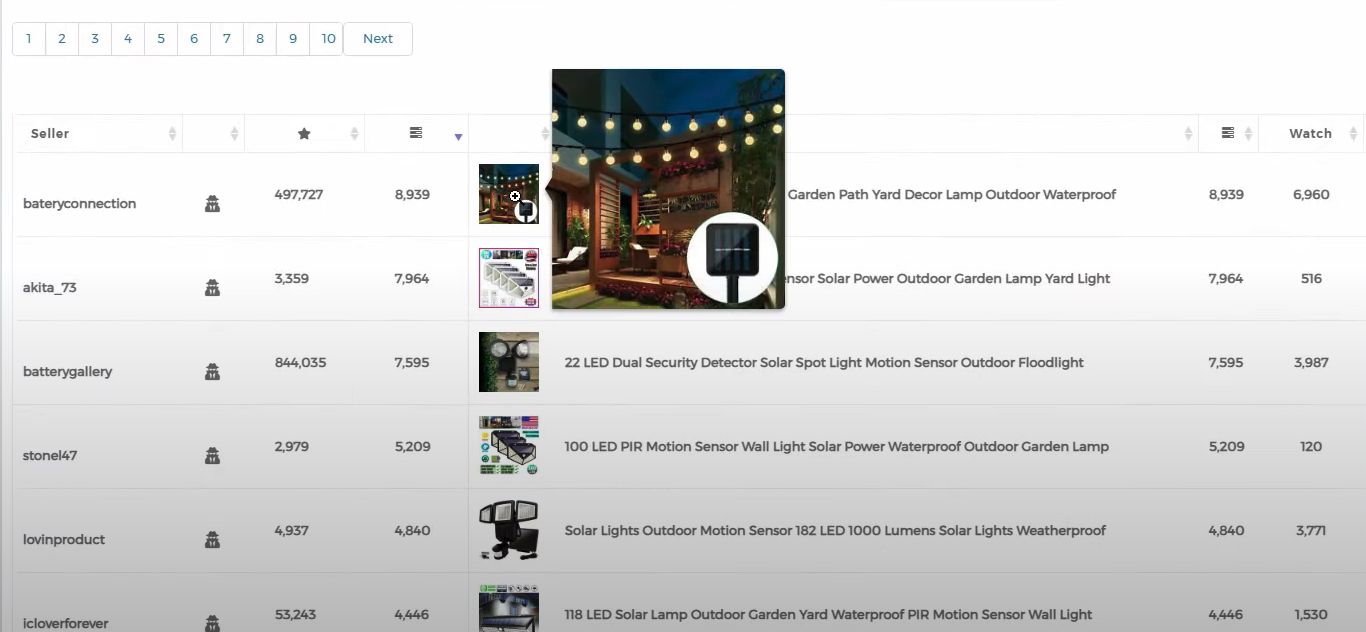 The top-selling listing is this solar panel. Many people are getting into doing their own gardening right now, which is why this niche has exploded. All of these small pieces of garden electronics can be purchased from Alibaba, imported and then resold for a profit on eBay, or you could dropship them.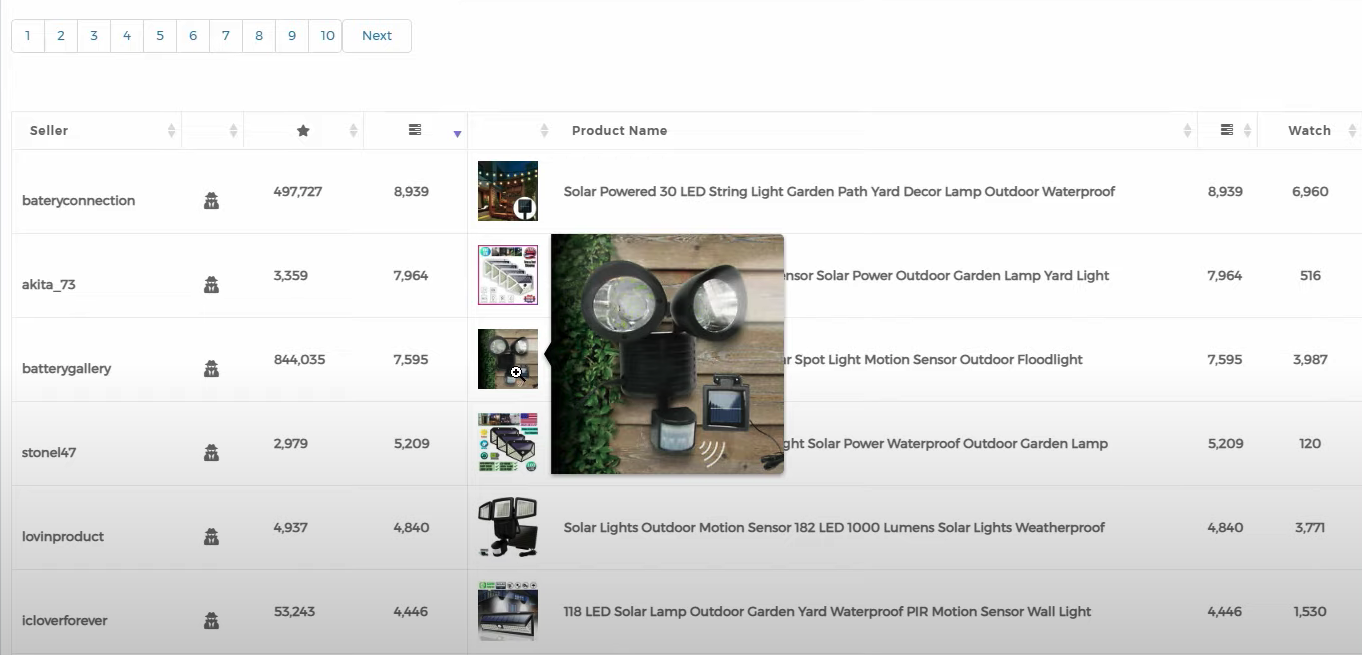 Many garden lights are selling well on eBay, too, like this one which has sold over 7500 times in total.
Computers, Tablets and Networking – Laptops and Netbooks

The 9th easiest category is computers, tablets and networking and specifically laptops and netbooks. Within the past 30 days, 8800 items have sold in the laptops and netbooks category, with over 26000 listed currently on eBay.com. I chose to include this category because, as you can see, there is a massive 33.08% sell-through rate, which is really high for an entire category on eBay.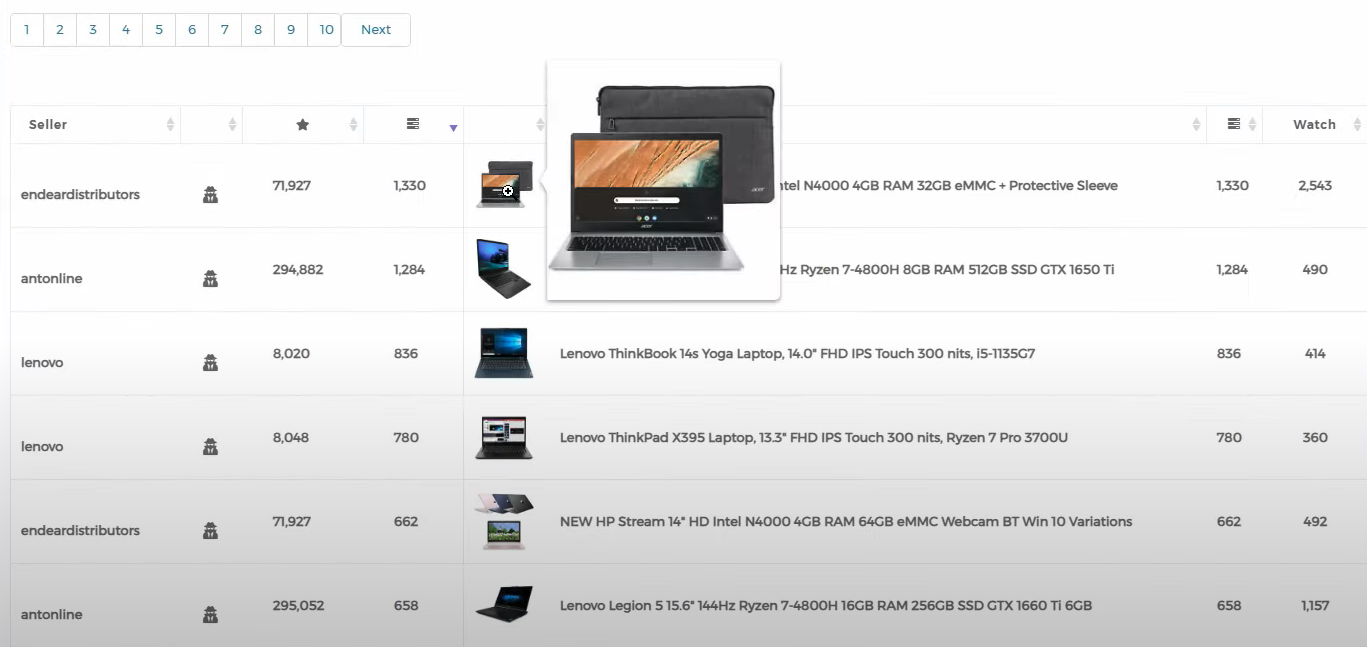 Obviously, with many people working from home, a computer is something that they need, and some of these laptop listings have sold over 1000 times, such as this Acer Chromebook, which has sold 1330 times in total. Of course, you can also sell used laptops on eBay, which can be a great way to make a profit too.
The major potential disadvantage with computers and even laptops is that they are hefty and valuable, so they are a bit more difficult to send to buyers. Therefore, there can be issues if buyers need to return them for whatever reason. So be sure that any device you source is a quality piece of tech and fully insured when you ship it.
Travel – Luggage

The eighth easiest category to sell in is travel and luggage. The luggage category has a massive 39.11% sell-through rate. There are currently 91000 of these items listed, and 35684 have sold within the past month at an average sale price of $71.82. That's an excellent average sale price, and again the sell-through rate is enormous for luggage.
You may think that luggage is not a great item to sell on eBay right now with many travel restrictions and people unable to leave their home country, but I think this shows that people are now going on a lot of shorter trips, maybe to places closer to home.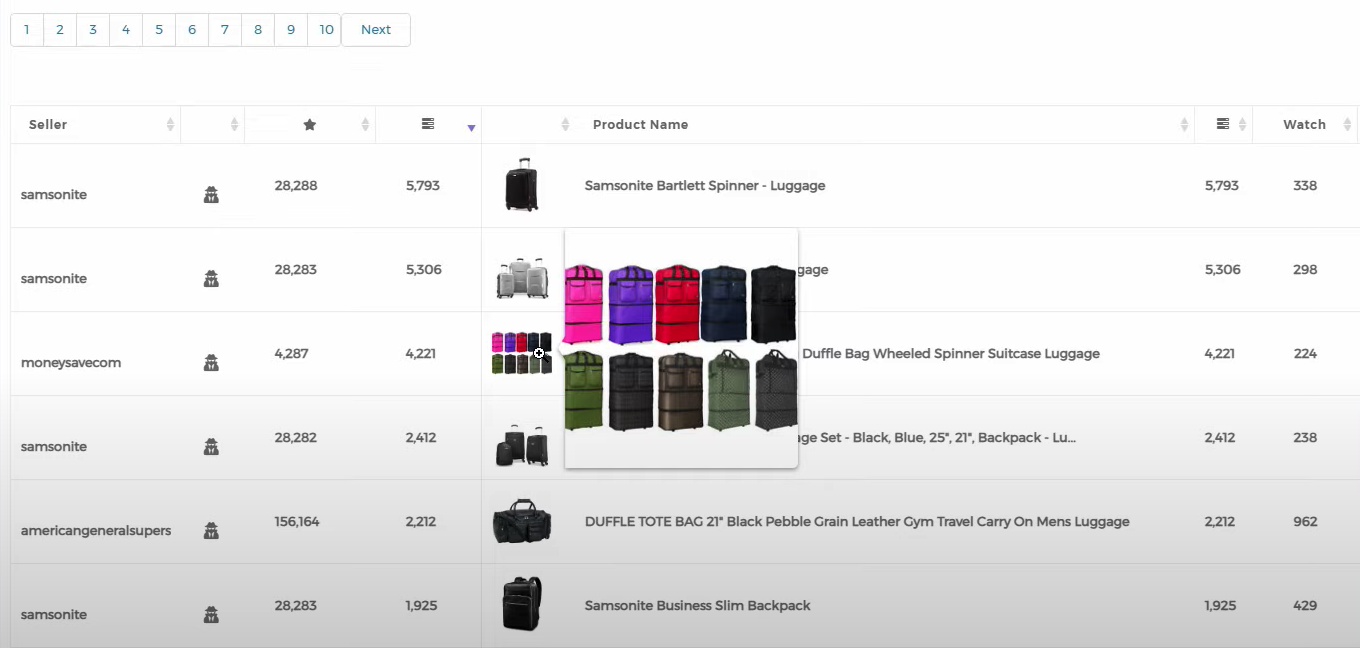 Some of these luggage listings have sold over 5000 times. This item is one that you can purchase on Alibaba, these luggage bags have sold 421 times, and it appears that they're softshell, so they could be easily packed down and imported to sell for profit on eBay.
Musical Instruments – Pro Audio Equipment

In seventh place is musical instruments, specifically pro audio equipment. Items in the pro audio equipment category have sold 18096 times. There are currently 410000 listings in this category, and that gives it a sell-through rate of 4.41%, so this sell-through rate is quite a bit lower than what we've seen so far, but there have been a lot more sales in this category at an average sale price of $137.43, which is really high.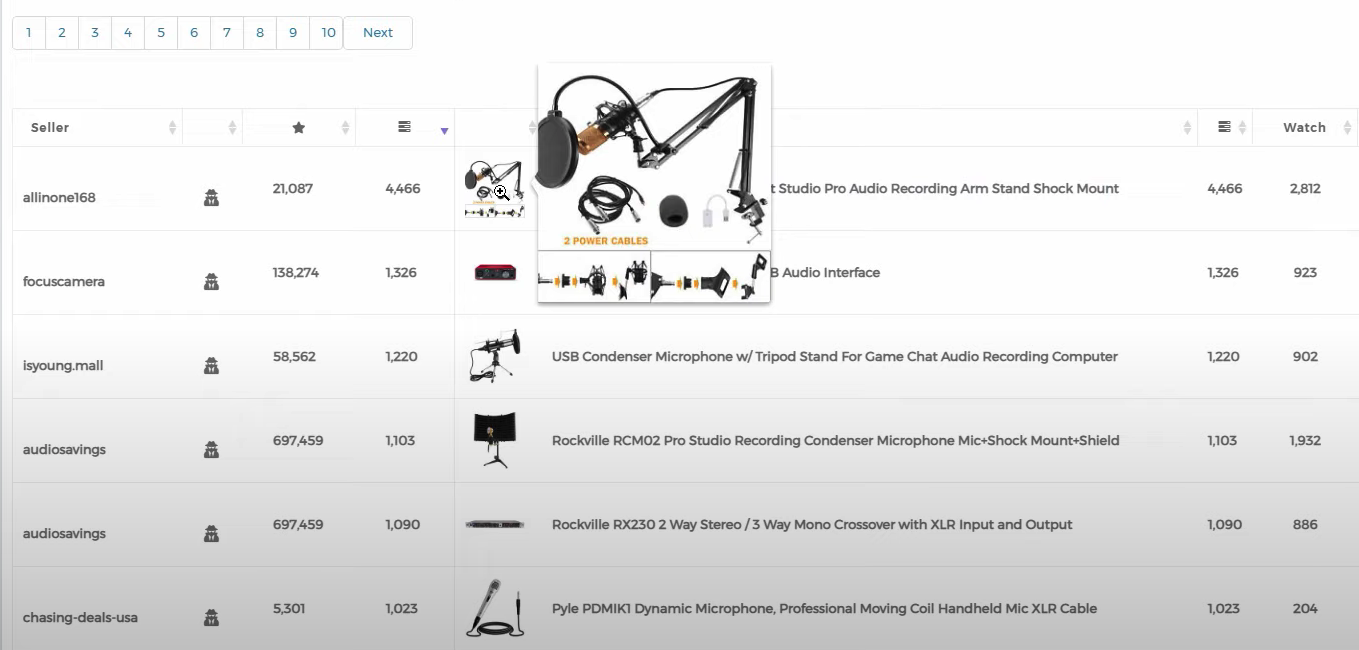 Some of the best-selling items in this niche are microphones and then audio interfaces. This is another category that has been primarily impacted by people working from home because everybody needs a good microphone to communicate with people.
It appears that this pro-level audio equipment is getting cheaper and cheaper and more accessible for consumers, to the point where it is something that you can feasibly import from Alibaba and then sell on eBay.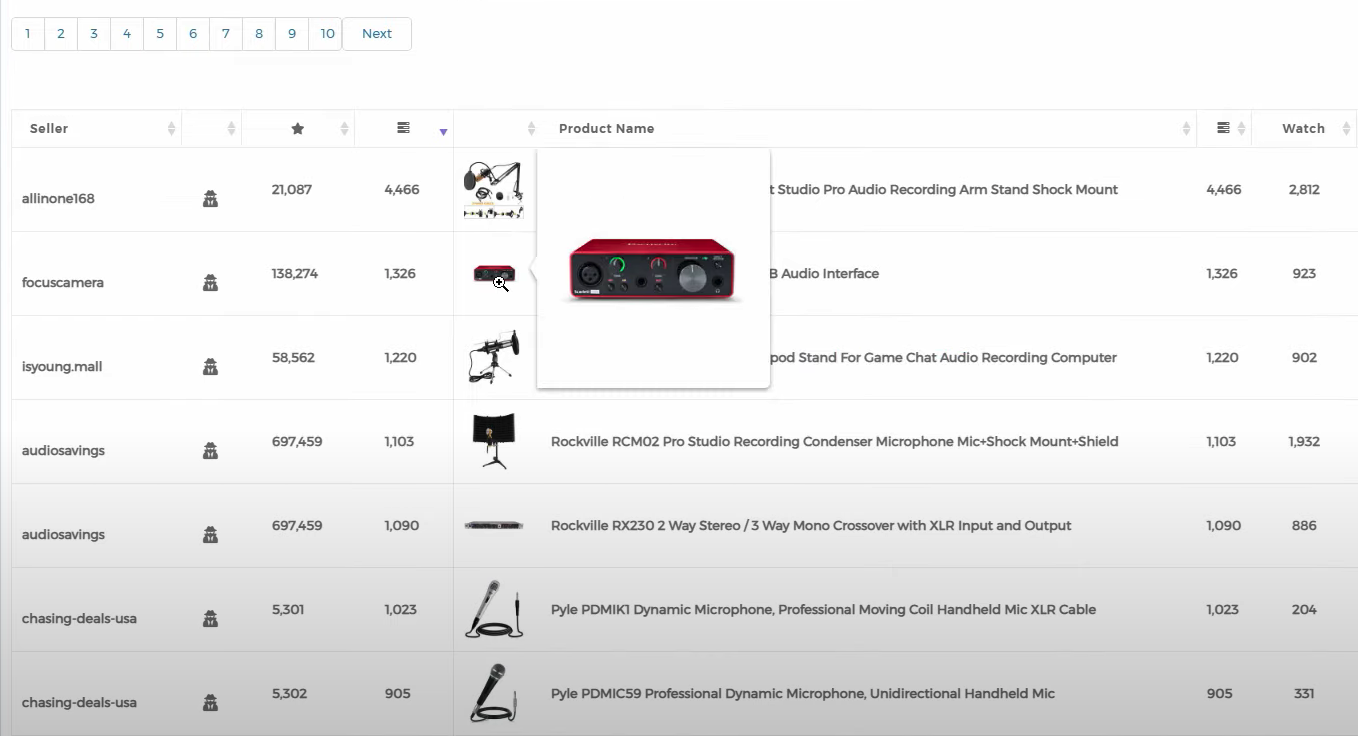 Many of these products appear to be private label products that have been imported. I would like to highlight this little audio interface because this item has sold for $114.99 over 1300 times. There would likely be an excellent profit margin on this item since it does have a higher sale price.
Jewellery & Watches – Watches, Parts & Accessories

In sixth place, in the jewellery and watches category is watches, parts and accessories. Sixteen thousand eight hundred forty-three items have sold in this category. Sellers have listed over 1.3 million products in this niche, and the average product sale price is $98.38, which is high.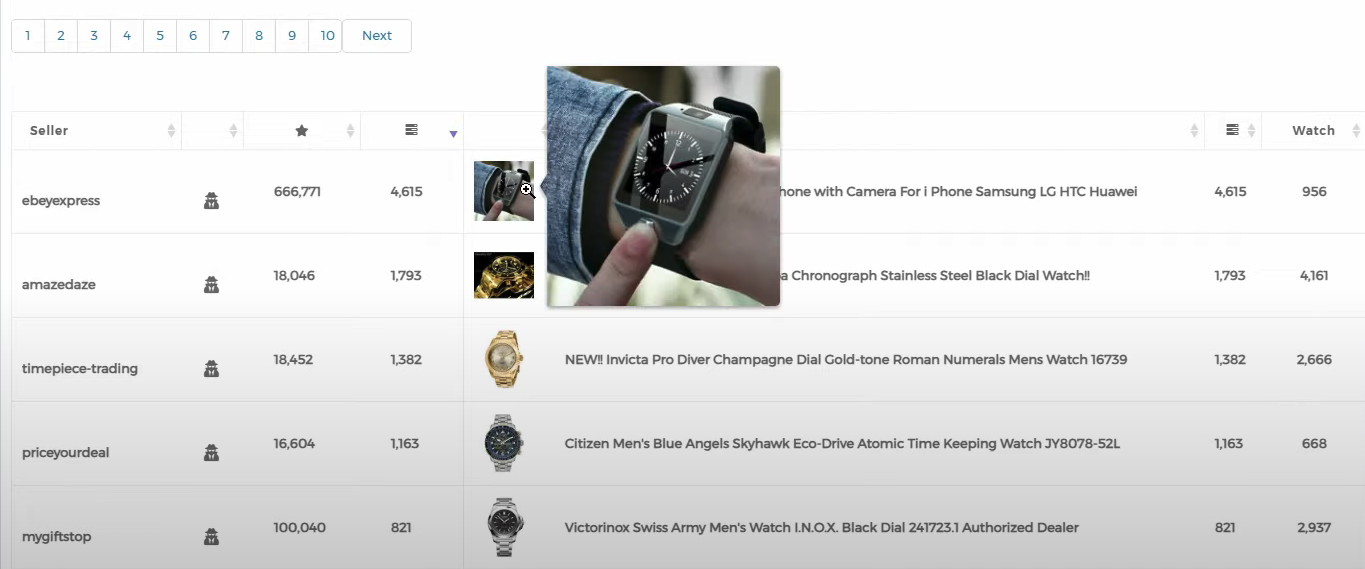 It appears that some of the best-selling items in this niche are fashion watches that are either being dropshipped or imported. Some watches are from more well-known brands that would be harder to sell on eBay without a wholesale license.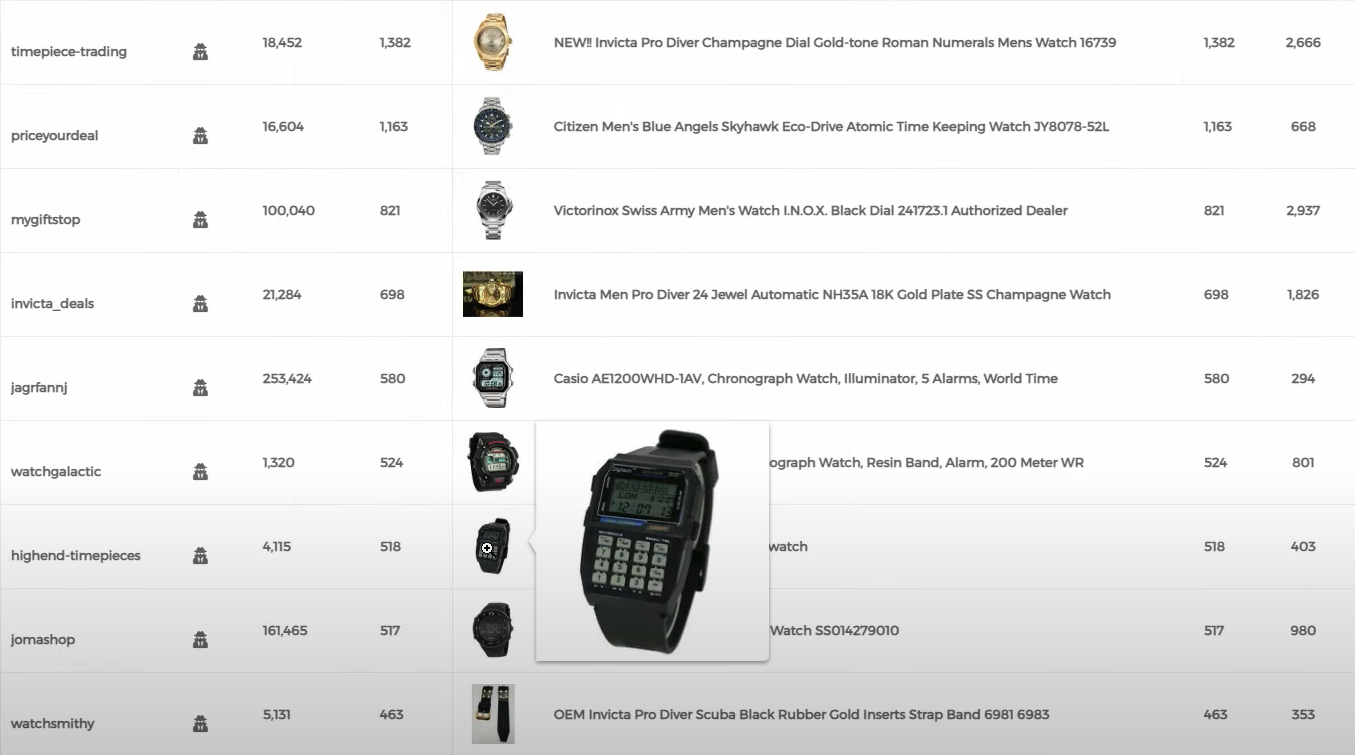 However, you do get products like this calculator watch which have been imported or dropshipped. Five hundred eighteen of these sold, and there are a few others that have sold hundreds of times in the past month, so definitely don't overlook this category when you're looking for items to sell on eBay.
Sporting Goods – Hunting

The fifth easiest category to sell in is sporting goods, specifically hunting. Items within sporting goods and the hunting niche have sold 39731 times. There are currently over 1.8 million listings, and there's an average sale price for these products of $35.92.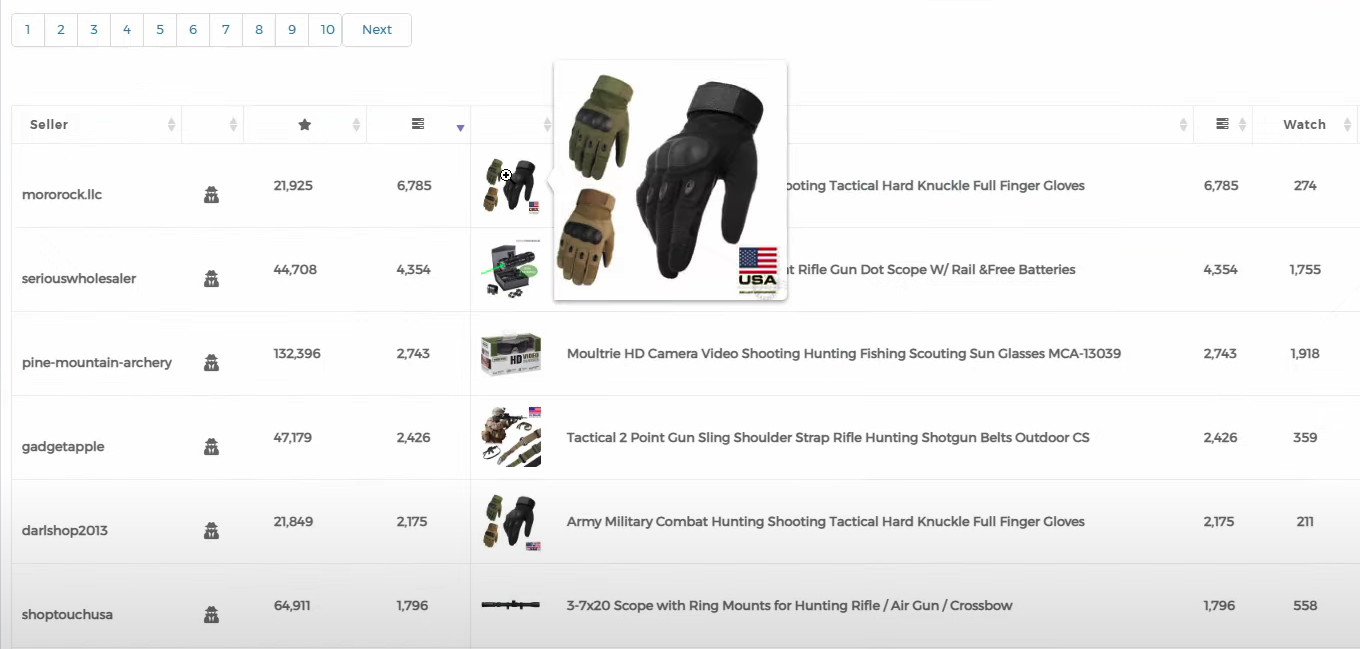 The best-selling item in this niche are these hunting gloves that have sold over 6700 times. Indeed, it's true that all hunters need a quality pair of gloves, so you could look to source a non-branded, quality, affordable pair to appeal to the majority of buyers. Another option are these glasses which are a bit more of a higher-ticket item, selling for $30 in total.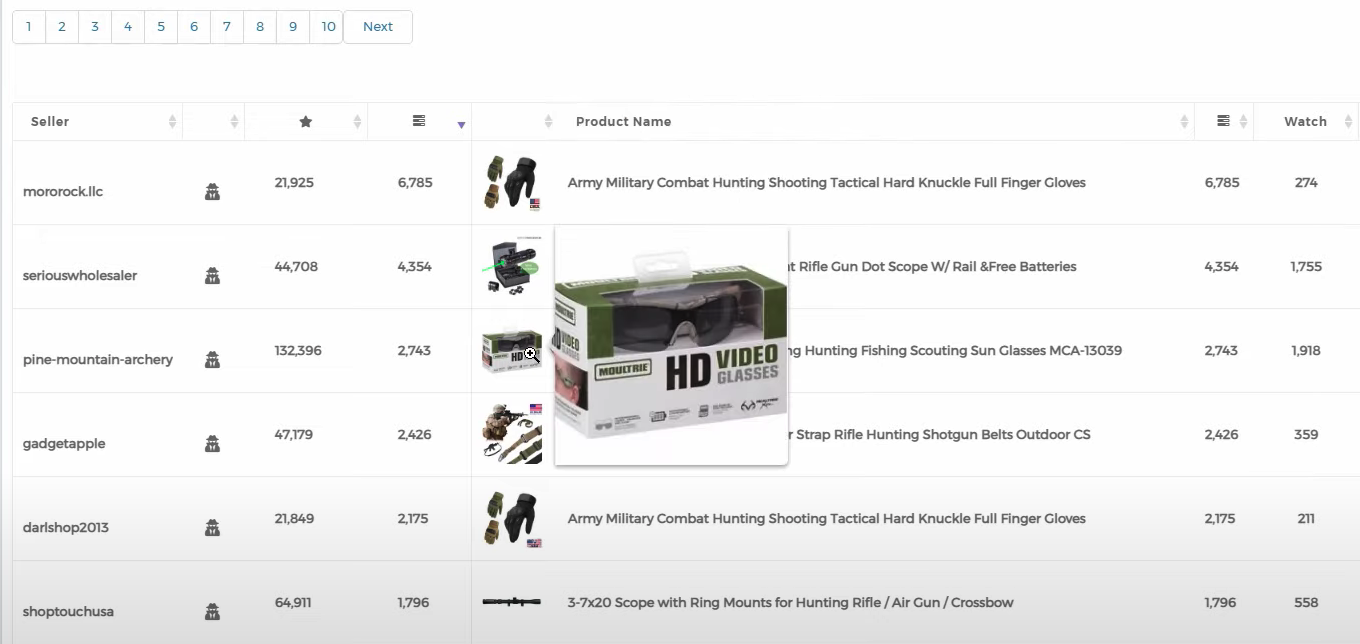 This is a niche that you may not have expected to be on this list, but definitely don't overlook it because there's clearly some money to be made in the sporting goods and hunting category.
Consumer Electronics – TV, Video & Home Audio

The fourth easiest category to sell in is consumer electronics, and within that niche, the TV, video and home audio section. There have been 83000 products sold within the past 30 days, and just over a million products listed. There's an excellent sell-through rate in this category of 7.93%, which is quite significant for a whole category; however, the most crucial statistic about products in this category is the $132.60 average product sale price which is very high.

The best-selling product in this niche is this Amazon Fire TV Stick. Amazon products indeed tend to do well on eBay, and this one has sold over 23000 times. Also, take a look at these Rockville speakers, which are only $39.95, so I assume they are pretty entry-level, and they do include a remote control even for that price; notice that they have sold almost 20000 times.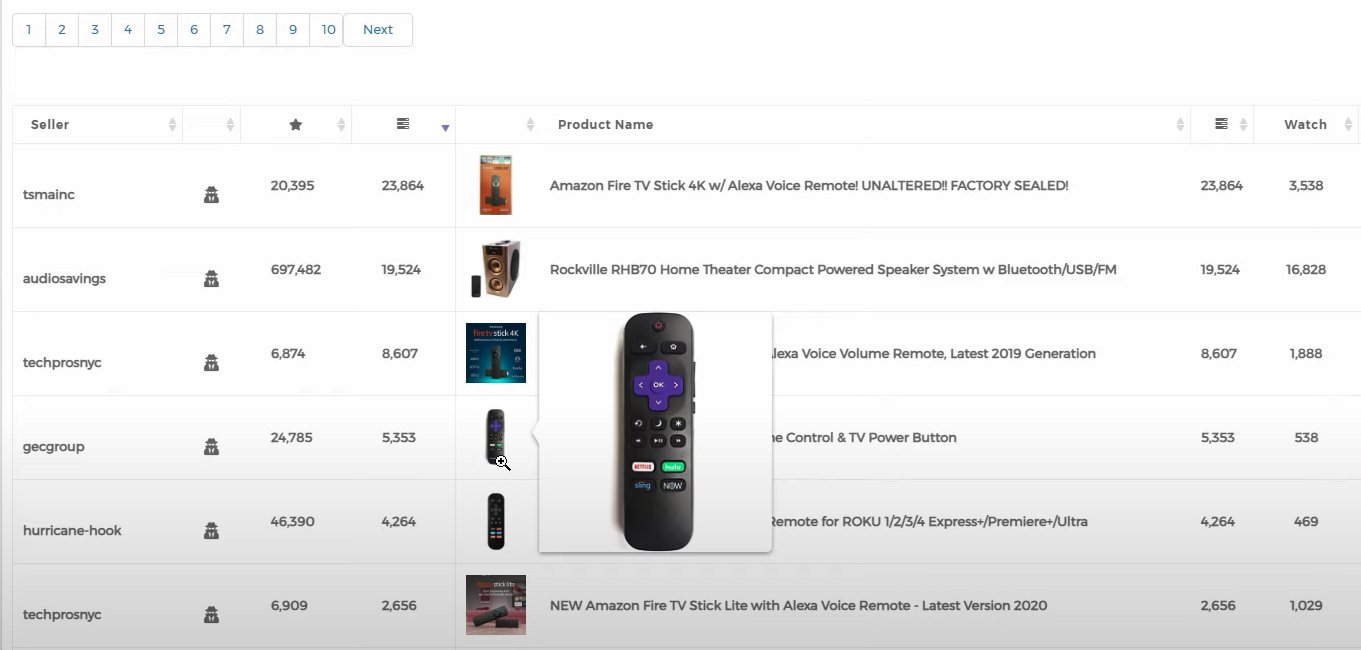 Another product that tends to perform well on eBay is replacement remote controls. You can import these and then sell them to people who have lost or misplaced the original remote for their devices. This Hisense ROKU TV remote has sold over 5000 times, so definitely consider these products if you're importing or dropshipping products to sell in your eBay store.

Third place is a big one, video games, specifically gaming consoles. Video game consoles have sold over 27000 times on eBay this past month, and there are currently 865000 listings in this category. The average sale price for this niche is $122.28.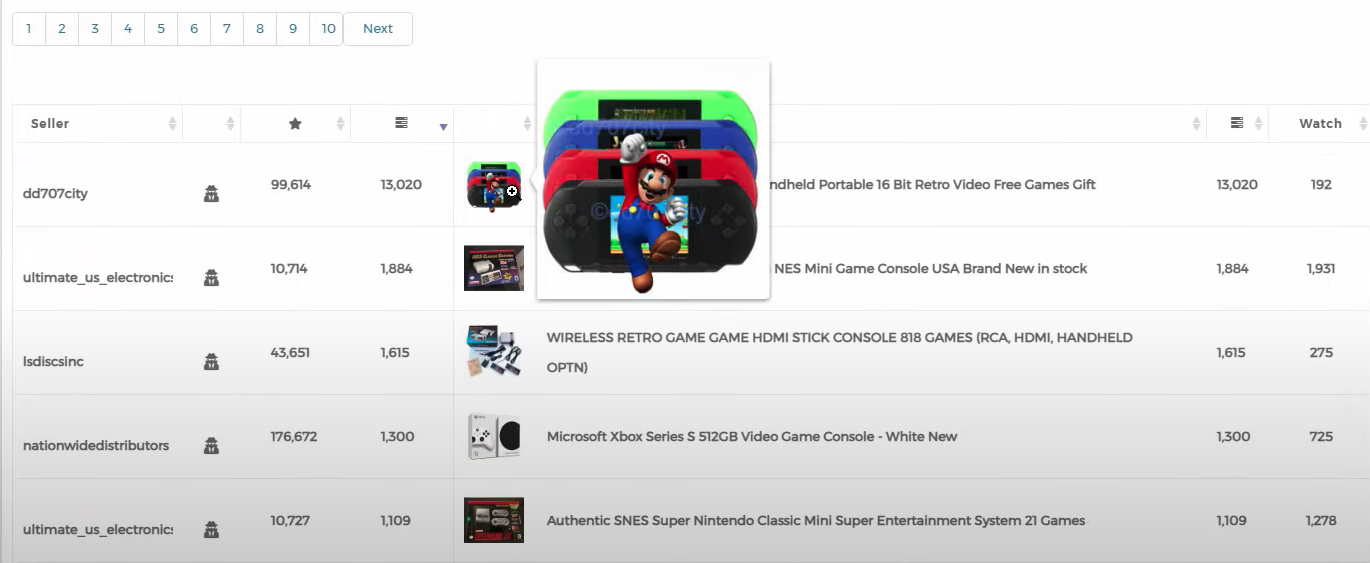 The best-selling product is this PXP3 handheld console, a generic handheld video game console that has definitely been imported from Alibaba. Thirteen thousand units of these have sold for $18.80.
If you're thinking of selling in this category, be vigilant of VeRO violations. Be sure to sell non-branded products and stay away from counterfeit items; this way, you'll be able to profit from the massive demand from buyers and keep your account's good standing in check.
It's worth keeping in mind that the more difficult it is to enter a market; the more money there usually is to be made; this is an excellent example of that.

There are a bunch of these different generic consoles that you can resell online. This one is one that I've seen a lot which has sold 675 times, and these sell all over the world; it doesn't matter if you're selling on eBay.fr, eBay.com, eBay UK or eBay Australia.
The one thing that you do have to look out for with products like this is ensuring the quality is up to standard, as they are electronic and have many small parts. If you want to import these video game consoles, make sure to pick a reputable supplier and get a sample before importing a significant amount.
Gift Cards & Coupons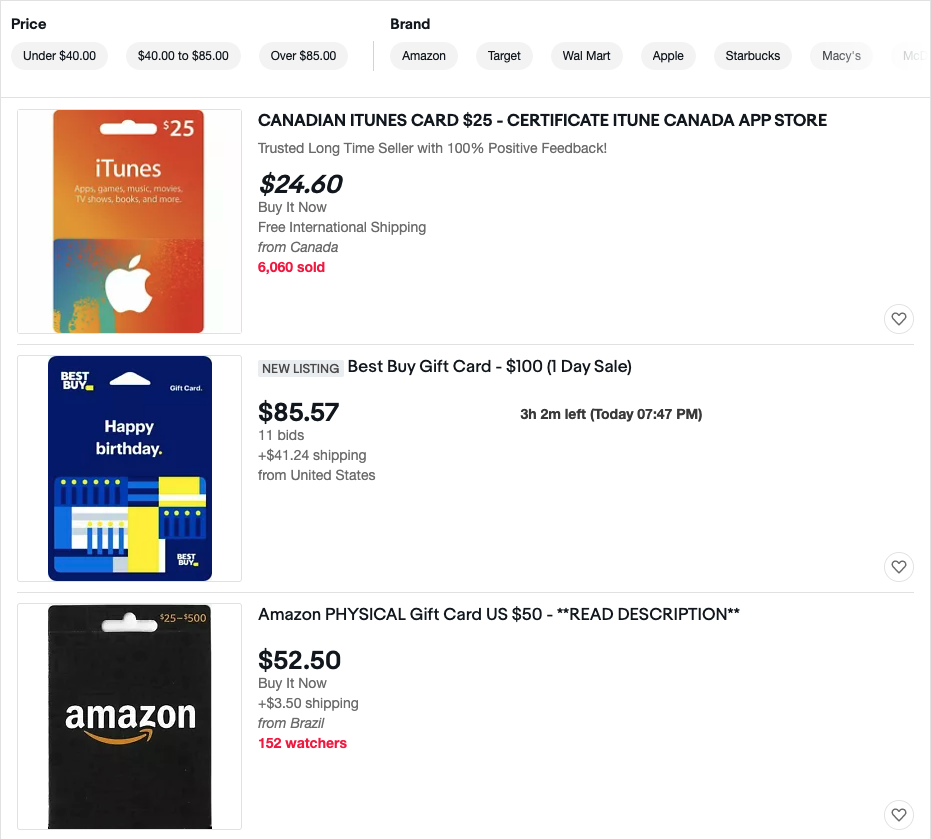 The second easiest category to sell in is gift cards and coupons. These products are usually the best-selling products on eBay; however, this year, they're in the second spot, but they do still sell really well because digital gift cards are worth pretty much the amount they are quoted.
So, as you can see here, these are all selling fast on eBay. If you list a £50 gift card for £47, you'll probably get a sale the same day that you list it. That's why they have such significant sales figures and also a high sell-through rate.
Business Industrial – Healthcare, Lab & Dental

It will probably come as no surprise to you that the most accessible category to sell in currently is business and industrial, specifically healthcare, lab and dental.
Of course, the number one spot would be healthcare, lab and dental! And that is entirely because this category includes face masks. Two hundred thirty-two thousand of these have sold within the past month, and there was over a million listed, giving this category a massive 22.7% sell-through rate, which is pretty much unheard of for a category this big. $24.85 is the average sale price; you may think that's relatively high because face masks are usually much cheaper than that, but you've got to remember that people typically buy boxes of 50 or 100 masks which have certainly pushed this average product price up.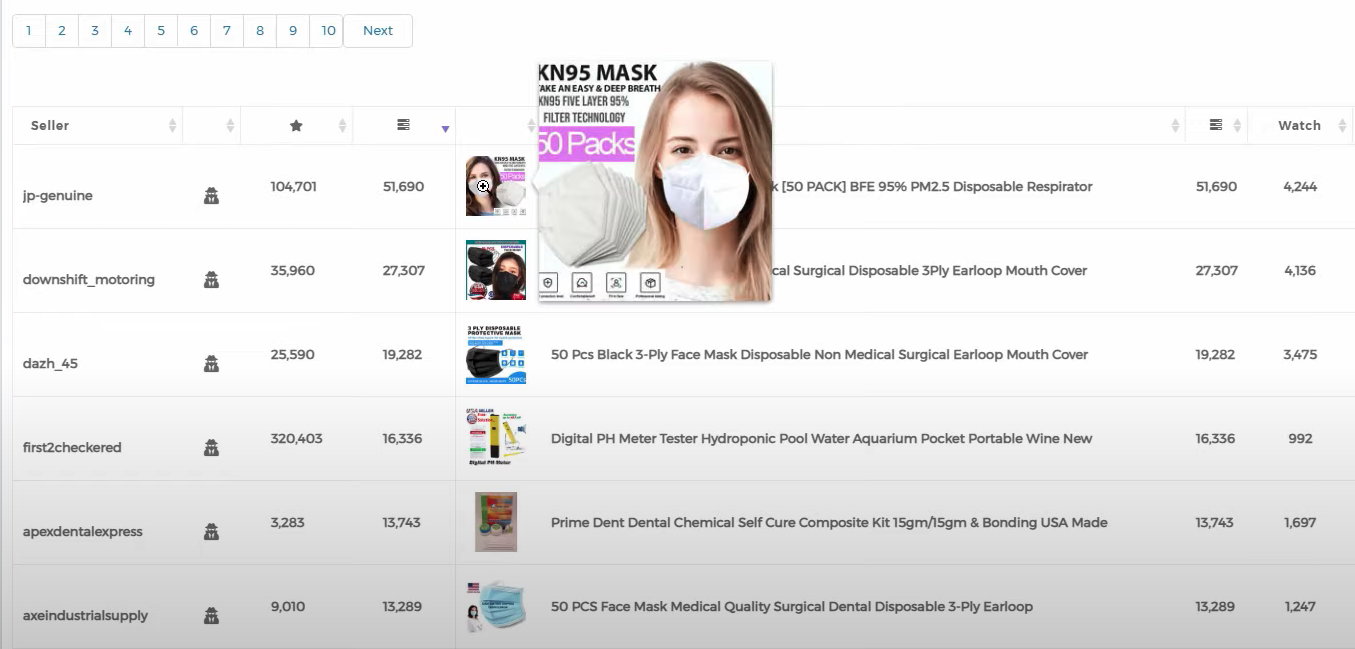 As expected, the best performing listings are all masks. The top-selling listing has sold over 50000 times, with second place selling 27000, followed by third place selling 19000.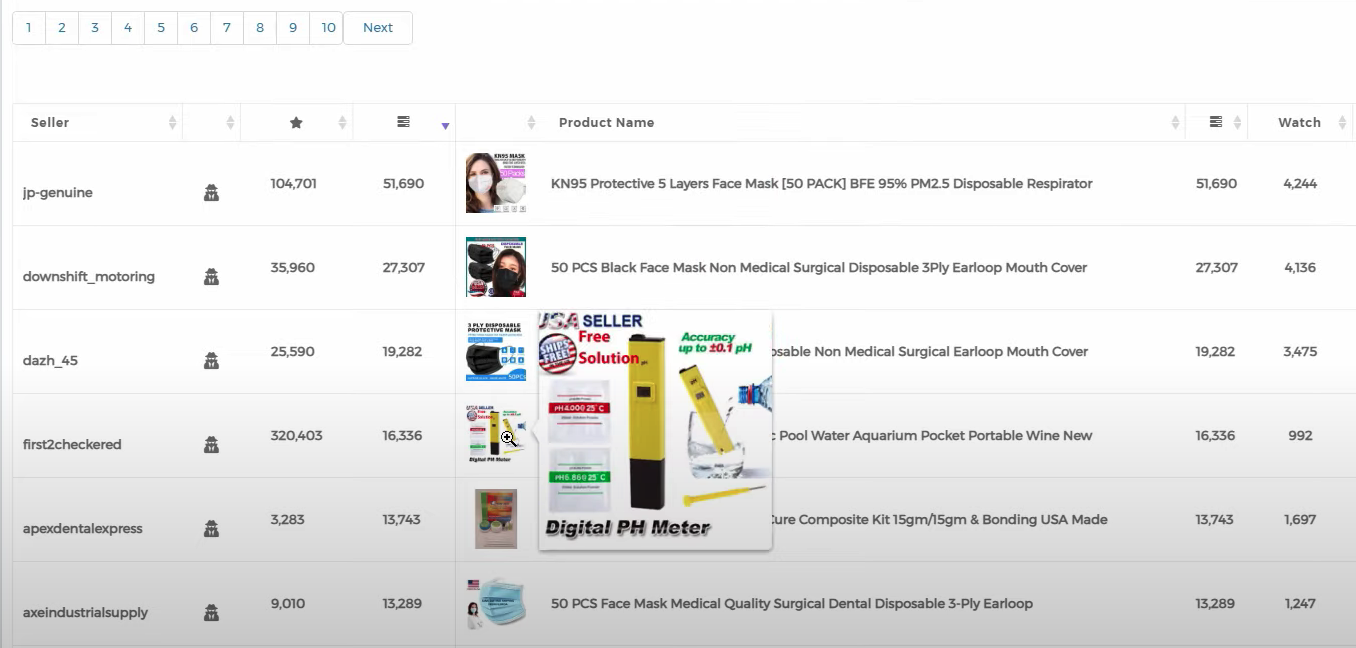 The first non-mask listing in this category is this Digital PH Meter which has sold 16000 times since it's been listed on eBay. This is definitely something to keep in mind when you're choosing products for your store. Whether you're prepared to sell masks or not is up to you, but yes, they do sell well, and they are by far the easiest to sell and best-selling products on eBay in 2021.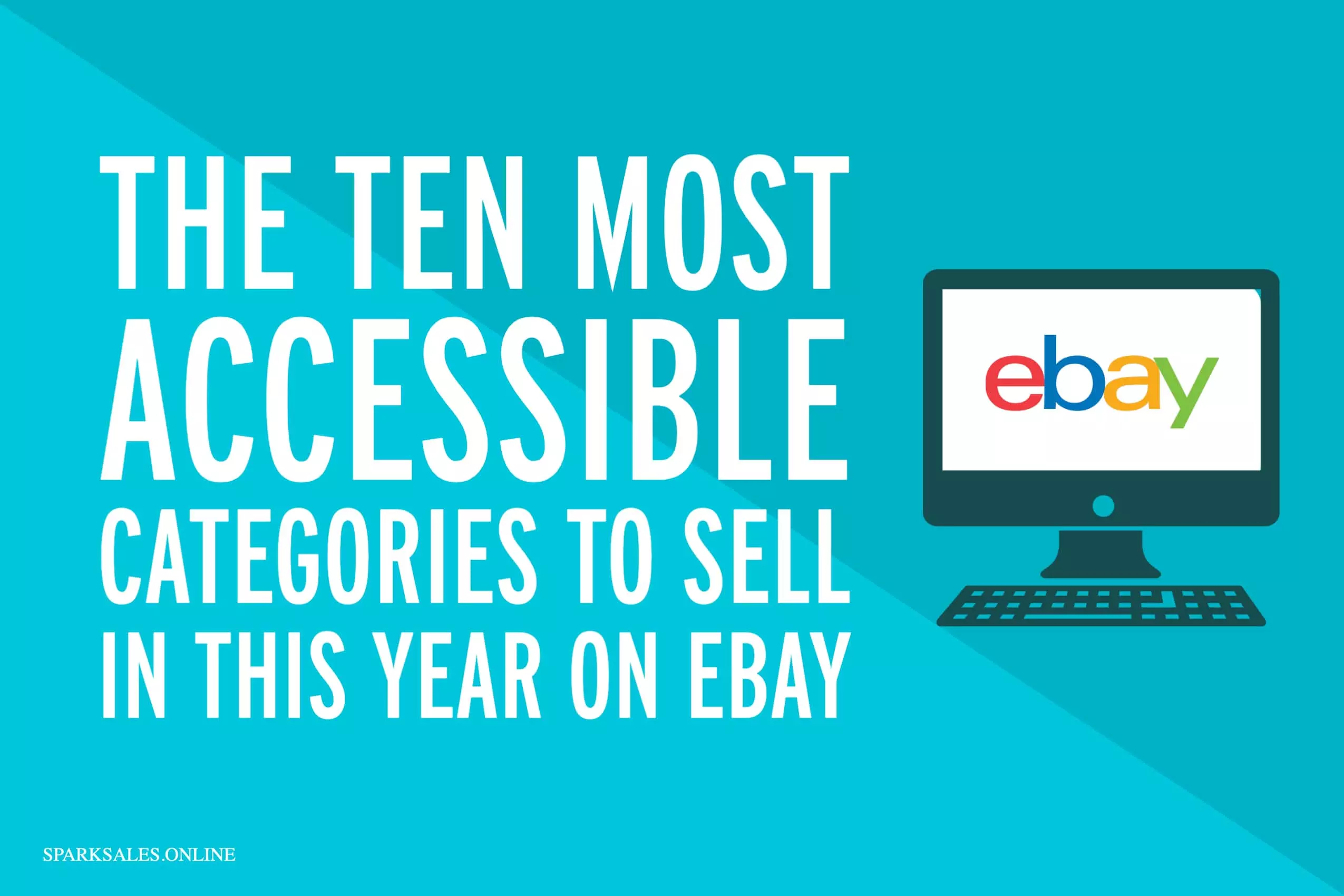 Okay, so those are the ten most accessible categories to sell in this year on eBay. Hopefully, this will help you decide the kind of products you want to import, dropship or resell. When you find item categories with high demand from customers but a low supply of sellers, you end up with an excellent opportunity to make a lot of profit.
Of course, no eBay store or seller is the same, even if they sell the same thing. Hence, it can be a daunting process to think about where to start when it comes to choosing profitable products. Hopefully, the tools and information covered here make it seem less intimidating when it comes to doing your research.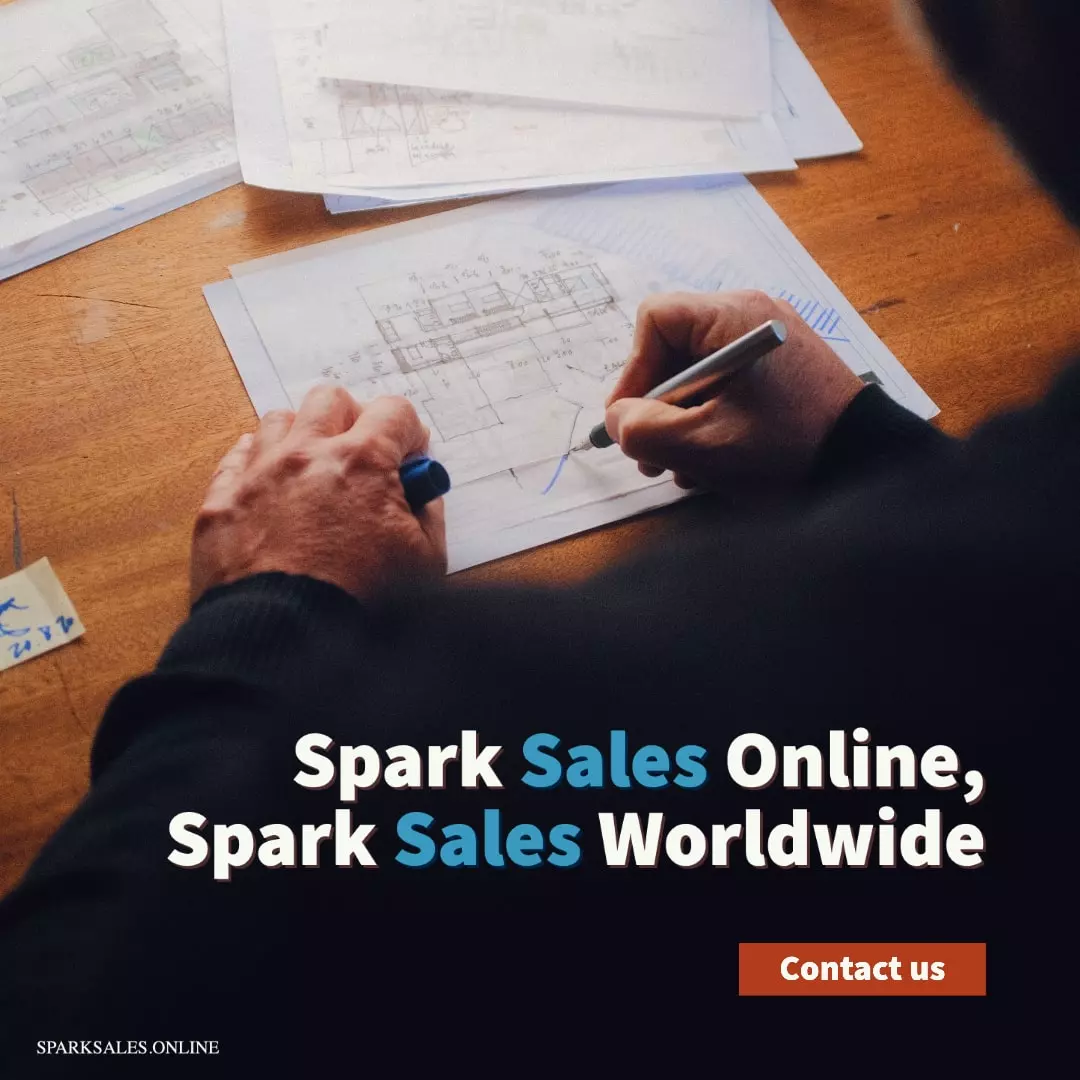 If you're questioning whether to become an eBay seller or need support with your existing eBay business and are looking to grow your sales further or maybe even get set up, contact us today. One of our team will reach out to set up a call and discuss what support you need.