ebay Listing Optimisation
Rank higher, get better conversion rates, and boost your sales with our eBay listing optimisation services.
FREE consultation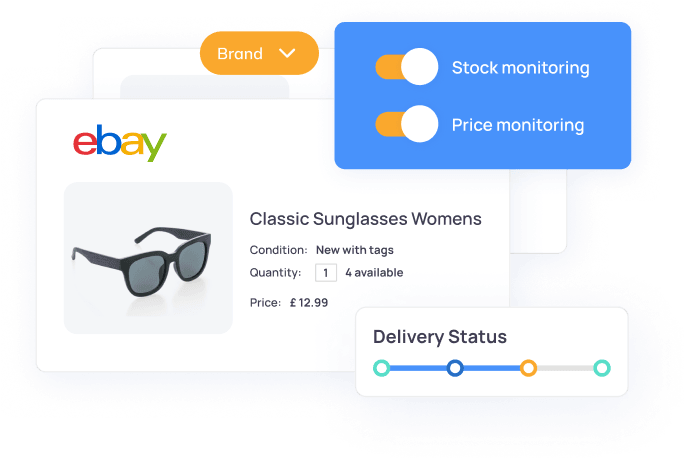 Perfect Your Listings & Fuel the Organic Visibility with Our eBay Listing Optimisation Services
We provide the insights you need to transform into a successful online business.
Stay ahead of the competition.
We do more than simply create an ideal product page, compelling images, and add item specifics. Our expert eBay services help boost your organic rank, so you get more eyes on your listings with the most likely converting buyers.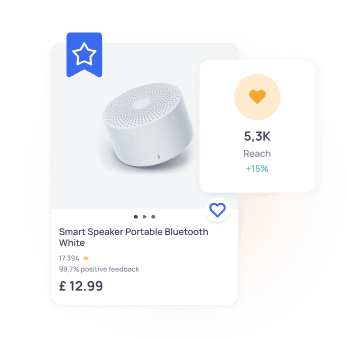 Drive more sales to your ebay's storefront.
Time to elevate your ebay presence with high-quality, high-volume SEO tactics that will take your listings up on the rank results. Our team's years of experience with SEO optimisation allow you to efficiently increase and maintain your page's conversion rate – skyrocketing your potential sales.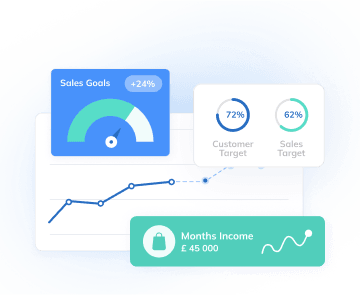 The ebay Product Experts You Need to Generate Sales
We utilise the latest technology, tools, best practices, and premium case studies to optimise ebay listings on your behalf.
Our process
Brand Assessment

Competitor Analysis and Keyword Research

Work with catalogue and product descriptions

Product Launch
Discover how to boost your online sales with our team.
Three easy steps to grow your business:
Step 1: Discuss your requirements and gather the initial scope.

Step 2: Get back to you with a proposal.

Step 3: Implementation and ongoing managed services.
Get Started
We are trusted
We've worked with many highly successful clients, and client satisfaction is our top priority!

Our services include:
Product & Title Optimisation (SEO)

Uncover highly relevant phrases and optimisations that speak directly to your target market of high-in-demand buyers.

Product Photo Enhancement

Get high-quality images to boost conversion rates for your ebay store. Our team knows how to ensure your pictures convey your product features to your target market more efficiently.

Competitor & Keyword Research

We consider the direct and indirect competitors to your products and niche market to select the best possible long-tail, high-volume keywords for SEO optimisation.

Promotional Campaigns

Attract more customers with universal branding and ad generation across all ebay channels from launch to consistent messaging.

eBay Account Audit

Conduct a detailed and comprehensive audit of your ebay pages, listings, and account, including the details of your branding and your data-driven analytics review.

Custom Strategies

Build unique strategies and eCommerce tactics to drive internal organic and external rank lead generation.
ebay Stores for Mobile Ready Shoppers
Staying competitive in today's fast-paced marketplace requires mobile support. Many high-value consumers you want to target will discover your listings via their smartphones, tablets, and other mobile devices. That is why we optimize your products, pages, and accounts to be the best viewing experience across all screen sizes so your target market can better engage with your brand and product listings.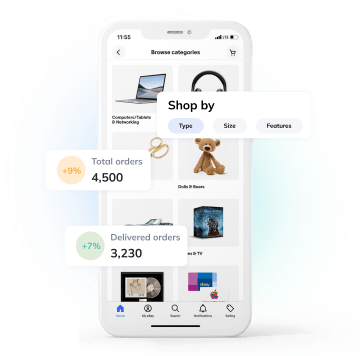 You save time and money from hiring in-house team members or dealing with expansive payroll issues. Instead, our services are provided at affordable flat fees and leverage our years of experience as a team.
We can take your current brick & mortar shop and transform it into a solid online presence with the automation and listings needed to expand your offerings to the digital space.
Thousands of new products are listed on the online marketplaces every single day. To reach your target customer, you need clear, clean, and easy-to-find product elements that we help create.
You will need branding materials like a name, logo, and the products you want to sell. We can provide the optimisation to make your Shopify storefront stand out.
Shopify is a complete eCommerce platform for you to build an online store, sell products, and engage with customers. You can use this platform to expand your business across other channels.
Our managed services provide ongoing, monthly support that boosts your projects to the best possible rank. We can also work in short-term timeframes depending on the project scope.
Our expert answers to your questions:
View all
Learn more. Grow more.
The eCommerce industry is constantly changing and evolving. Read our blog and stay up to date on the latest trends.
View all
Get a Free Consultation on Improving Your eCommerce Business.
Take our short quiz and we'll be in touch to help you solve your current challenges.
Get Started
Stay in Touch
Enter your email below to subscribe to our newsletter and get updates on the latest company developments.
eBay listing optimisation
Have you set up your ebay seller account? Be ready to face a need to list products for sale. That's an essential part of ebay seller account management, directly impacting your business success. Your sales and conversion rates depend on how properly you handle all the elements of a compelling listing. Let's figure out what ebay SEO includes, what to look for, and to do it properly.
First, you should never forget buyer ease and satisfaction when making SEO for ebay. When you optimise your eBay listing by considering buyers' needs and desires, you're optimising the listing for ebay's search engine. Hence, you solve two tasks at once. Invest your time into ebay listing optimisation, and you will get excellent results: increased sales, visibility, conversion rate, and customer satisfaction.
Here is the list of the main points you should consider doing SEO for ebay listing.
Make ebay a keywords optimisation
Keywords are one of the main elements upon which ebay SEO is built. That's an essential thing you need to create an eBay listing. Hence, doing keyword research and using them properly can do magic for boosting your SEO and gaining access to more customers.
First, choose between three to five relevant keywords and focus on them. It would be best if you used these keywords in titles, subtitles, and descriptions.
Title eBay optimisation
The title makes your product attractive and gives customers a clear idea of the product. It should be eye-catching and include the most relevant and high-volume keywords. However, it would be best to be careful: using too many keywords may have the opposite effect.
Subtitle
If you have some additional keywords, put them into the subtitle. That will help minimise keyword stuffing in your title. At the same time, you will give buyers more information about your product.
Description
You can place detailed information about your product: its appearance, functions, and other characteristics. Don't forget to use related keywords there as well! Include these points in your description to keep ebay and your potential clients happy.
Take note that Google and ebay have different search engine algorithms. For example, when picking the best content for search results, Google recognizes keyword density as a relevance factor. On ebay, the measurable revenue outcomes are more important.
Spark Sales Online will provide you with turnkey ebay SEO services. Working with us, you can be sure that your store is adequately optimised. We use all the keywords needed on your page, titles, images, product description, tags, and categories.
Use unique identifying numbers (UPCs and ISBNs)
Don't forget to include UPCs and ISBNs as much as possible. These unique identifiers help search engines show your product to people looking for it. Where to put this code? There is a specific field for these codes on ebay. You can add it to a detailed description of the product as well.
Take care of high-quality photos
A clear fact, but we will mention it: according to ebay statistics, sellers who use pictures get much more clicks on their listings than those who don't. Have you ever bought something online by only reading a description?
Clients love to see high-quality photos of products they're interested in, so you should attach at least two-three images of your product. When you include photographs of your product, you are much more likely to attract and convert interested customers. Take photos of your products using good lighting and minimalistic composition. The focus should be on the product from its best side. You can also show the item in action if needed.
The next step after making excellent photos is product image optimisation. Note that ebay SEO optimisation is based on quality content and images relevant to the search engine algorithm. Because there are more than one billion image listings on ebay, it might not be so easy to differentiate from competitors. Product image optimisation is the key to solving this problem. According to ebay rules, you can add 12 images to the listing. All of them must be eye-catching and represent the product from the best side. The photos mustn't be larger than 12MB and have the regular image format.
Spark Sales Online experts know everything about ebay SEO requirements and product image optimisation. We will help you to improve your conversion rates and maximise your online potential by using high-quality photos properly.
Offer free shipping
It might not sound like a very profitable idea, but you should consider that it will help you to appear in «free shipping» searches. Hence, you will get a much more extensive audience reach. Free shipping is an excellent option for sellers looking for extra exposure. It will help to stay competitive amongst similar stores.
Another critical point is to offer reliable shipping. Free shipping is essential if you want positive customer feedback and an excellent reputation. The shipping process must be accessible, clean, and meet buyers' expectations. You will gain improved exposure to eBay buyers when accurate with your shipping time.
A flexible return policy is vital
ebay encourages sellers to be flexible with their returns. The algorithms will help boost your SEO if you provide a flexible return policy. You should set a return window for at least two weeks to take this advantage. When you create your listing, take care about adding a clear guideline that will help clients clarify information about return rules, exceptions, and other details. Don't worry about risks! If you describe your product accurately and post excellent pictures, you may be sure that returns will rarely occur.
Note that ebay listing optimisation is lengthy, time-consuming, and sometimes tedious. Hence, you better think about delegation of this task to professionals. Apply to the agency to skyrocket your SEO for the ebay store!
Spark Sales Online is a high-quality ebay SEO services provider with a team of qualified ebay SEO experts and ebay SEO consultants.