ebay Virtual Assistant
Streamline Your ebay Business with Our Virtual Assistance – More Time to Sell, Less Time to Manage!
FREE consultation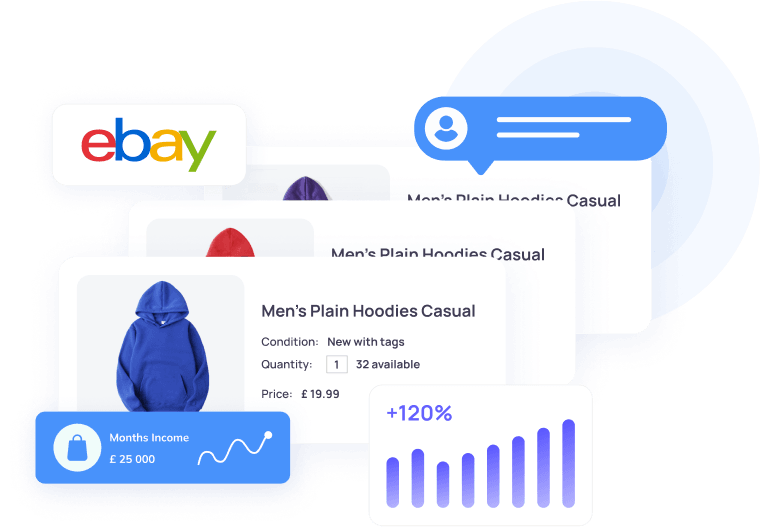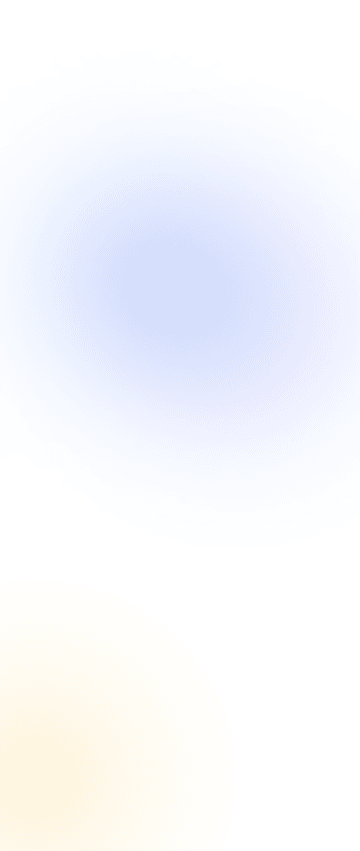 Discover how to boost your online sales with our team.
Three easy steps to grow your business:
Step 1: Discuss your requirements and gather the initial scope.

Step 2: Get back to you with a proposal.

Step 3: Implementation and ongoing managed services.
Get Started
We are trusted
We've worked with many highly successful clients, and client satisfaction is our top priority!

Our services include:
Listing creation and optimisation

Creating new ebay listings or optimising existing ones to improve their search rankings and attract more buyers. This includes title optimisation, category selection, item specifics population, images addition, description optimisation.

Competitor & Keyword Research

We consider the direct and indirect competitors to your products and niche market to select the best possible long-tail, high-volume keywords for SEO optimisation.

ebay Account Audit

Conduct a detailed and comprehensive audit of your ebay pages, listings, and account, including the details of your branding and your data-driven analytics review.

HTML description template design

Stand out from the competition and make a strong first impression on potential buyers.

Product Photo Enhancement

Get high-quality images to boost conversion rates for your ebay store. Our team knows how to ensure your pictures convey your product features to your target market more efficiently.

Promotional Campaigns

Attract more customers with universal branding and ad generation across all ebay channels from launch to consistent messaging.
You save time and money from hiring in-house team members or dealing with expansive payroll issues. Instead, our services are provided at affordable flat fees and leverage our years of experience as a team.
We can take your current brick & mortar shop and transform it into a solid online presence with the automation and listings needed to expand your offerings to the digital space.
Thousands of new products are listed on the online marketplaces every single day. To reach your target customer, you need clear, clean, and easy-to-find product elements that we help create.
You will need branding materials like a name, logo, and the products you want to sell. We can provide the optimisation to make your Shopify storefront stand out.
Shopify is a complete eCommerce platform for you to build an online store, sell products, and engage with customers. You can use this platform to expand your business across other channels.
Our managed services provide ongoing, monthly support that boosts your projects to the best possible rank. We can also work in short-term timeframes depending on the project scope.
Our expert answers to your questions:
View all
Learn more. Grow more.
The eCommerce industry is constantly changing and evolving. Read our blog and stay up to date on the latest trends.
View all
Get a Free Consultation on Improving Your eCommerce Business.
Take our short quiz and we'll be in touch to help you solve your current challenges.
Get Started
Stay in Touch
Enter your email below to subscribe to our newsletter and get updates on the latest company developments.
Hire the Best eBay Virtual Assistant
Millions of visitors search ebay every day for everything from vintage platform shoes to Halloween cat costumes. Being able to appeal directly to these customers with your unique products is critical to your success. Unfortunately, maintaining all the features, listings, and communication you need to ensure your sales rise is challenging.
That is why our team at Spark Sales Online offers professional ebay virtual assistant services to streamline your operations, saving you time while optimising your online sales. We take the confusion out of listing products, managing inventory, and responding to customer inquiries so you can refocus on more critical business needs. We can also develop the strategies and insights you need for improved marketing, product development, and customer insights.
Our team has years of specialised experience selling on ebay's massive platform. We provide ebay accounting assistants who can successfully navigate the complex rules and nuances that boost your listing rank and lead to more positive sales interactions. By optimising your listings and taking the stress off your shoulders of maintaining the daily needs of your ebay store, our eBay virtual assistants are crucial to helping your business grow. Are you ready to experience the hassle-free benefits of our UK ebay virtual assistant service?
How Does an ebay Virtual Assistant Help Streamline Your Store?
A highly trained and professional ebay sellers' assistant is vital to saving you time. We handle the time-consuming and repetitive tasks that slow your overall sales growth. Our team has the expertise to stay ahead of sales trends and customer behavior while completing those critical needs that help raise your store's rank. The more responsive and streamlined your storefront, the better your customer's reviews – and we all know that means more sales!
Here are some ways our evay virtual assistant service elevates your sales potential.
Time Savings
Hiring a virtual assistant for eBay frees up your human assets, so you can focus on the more essential needs of your business. As a result, you get more time to develop strong customer relationships and expand your product offerings.
Expertise on Amazon
We have spent years perfecting our processes, automation, and insights. That means when you hire our virtual assistant ebay listings service, you get a powerful asset that unifies your product appearance and directly appeals to your target audience.
Full Compliance
Every one of our ebay virtual assistant professionals stays up to date with the latest policies and guidelines being issued by ebay. This ensures your store is always in compliance and not at risk of being shut down.
Dropshipping Experts
We work with many of the world's leading sellers in and out of the UK. That is why we offer specially experienced eBay dropshipping virtual assistant services for those clients operating in that eCommerce model.
Customer Service
Our virtual assistants can quickly respond to consumer inquiries, elevating your brand's shopping experience that directly leads to more positive user-generated reviews and repeat business.
Listing Optimisation
We specialise in working with ebay store owners with massive numbers of products to maintain, list, and promote. Our experts know how to work within the SEO and ranking needs of your brand, so you get a higher chance of increased sales.
Still not convinced? Let's explore how using our eBay virtual assistants can help your online brand.
Our ebay VAs have the flexibility to adapt to the needs of every client. We use data-driven insights to optimise your store's listings and ensure a more reliable ROI for your efforts based on customer demands.
Spark Sales Online is built by industry-leading digital marketing experts that thrive in creating highly efficient processes. This saves you time and money from having to handle all your listings on your own.
Hiring our virtual assistant team members is far more cost-effective than bringing in full-time employees, especially if you are still new to the ebay world or have a massive number of products to manage.
We provide real-time insights into your daily operations and ongoing support that gives you the crucial information you need to quickly make decisions about what to do next to grow your business.
Our ebay virtual assistants can view what competitor analytics, market research, and engaging listings are needed to boost your potential sales, all while reducing your workload of handling the multitude of ebay tasks by yourself.
Getting the most sales is all about leveraging every tool at your disposal. Let our ebay virtual assistants be the leading reason you have the breathing room to expand your ebay store into a powerful online income stream.
What is an ebay Virtual Assistant? A Powerful Partner for Your Brand!
Our professional ebay virtual assistants are professionals offering specialised support for your online store. We are virtual assistants working remotely and providing a range of services that help with the management of your online business. We complete all kinds of critical tasks like listing products, managing inventory, responding to customer inquiries, and optimising listings based on SEO and marketing to improve sales.
When you ask how much does an ebay virtual assistant cost, you will be surprised at how cost-effective this solution will be. Not only do we help streamline your operations, but we alleviate the constant workload you face from active management of your store. This leaves you with more time to further develop your business. Our experienced virtual assistants will help with:
Exceptional Support – we complete all kinds of tasks from price research to optimised listing to customer service and more without you needing to be involved.
Strategic insights – we can offer help in understanding the needs and demands of the marketplace, trends, and customers. These are the building blocks of future ebay success.
Real-Time Management – our virtual assistants work remotely 24/7, ensuring there is also a human being on the other end of your customer questions and needs.
Zero Stress – using our experienced virtual assistants means you have less to worry about, so you can focus on more important needs while growing your business.
Massive Growth Potential – we help boost your rank by applying SEO elements, ensuring you avoid a lack of stock or overstocking, and creating a more manageable workload for your daily operations.
Stop letting the tiny repetitive tasks and everyday stress of operating your eBay store stand in your way. Hire our expert ebay virtual assistants and get the critical help you need for highly optimised product listings on one of the most powerful selling platforms the world has ever seen. Schedule a consultation with our team to get started!