Shopify Development Agency
Our Shopify experts will help you with all aspects of developing and maintaining your Shopify store, from the initial set-up to ongoing support.
FREE consultation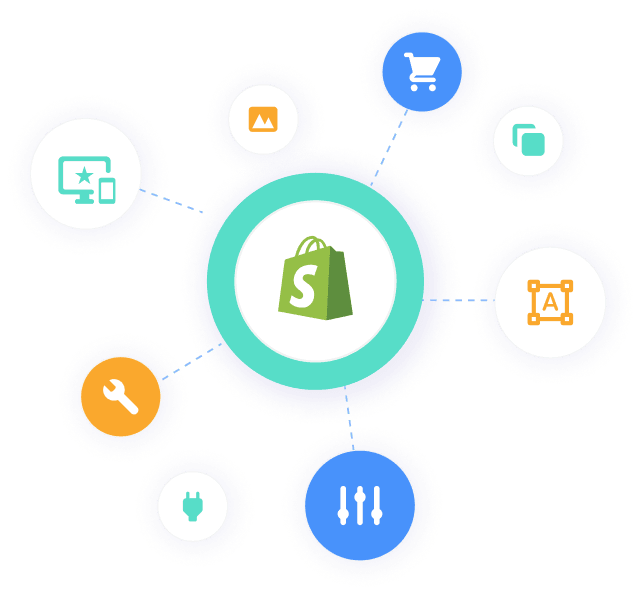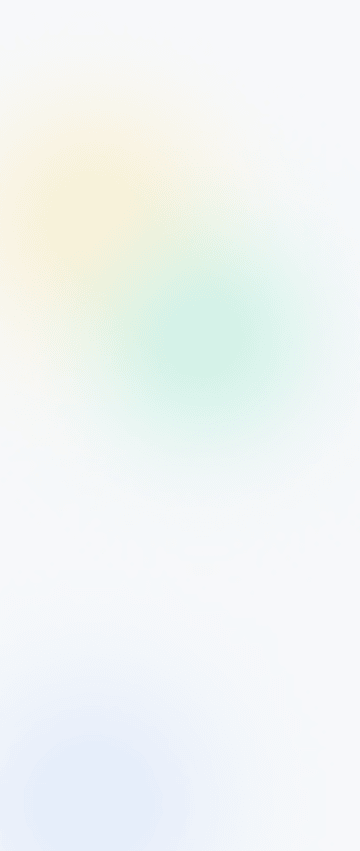 Discover how to boost your online sales with our team.
Three easy steps to grow your business:
Step 1: Discuss your requirements and gather the initial scope.

Step 2: Get back to you with a proposal.

Step 3: Implementation and ongoing managed services.
Get Started
We are trusted
We've worked with many highly successful clients, and client satisfaction is our top priority!

Our services include:
Research

The research and data team will analyse your and your competitor's businesses to find areas of opportunity for growth in your eCommerce business. This will help you save time and money by avoiding areas that are not proven to be successful.

Branding

We assist you in creating brands that appeal to your customers' emotions. This can involve anything from designing a logo to complex 360º branding projects. We will help you determine and develop your Shopify project's overall look and feel.

UX & UI Design

A customer centric approach will allow our team of UX/UI designers to create a design for your Shopify store that is both meaningful and functions perfectly on any device.

Development

We provide effective eCommerce development services, including building online stores on the Shopify platform. We can either configure a predefined template or create a template from scratch.

Digital Marketing

Although having an excellent online store is good, more is needed. Your online store will only be successful if it can attract visitors and convert them into buyers. Luckily, we can help you with that! Our experienced digital marketing team will help you create successful SEO, SMM, and Google Shopping campaigns.

Managed services

We will set up your eCommerce business with an online store and offer the opportunity to outsource routine operations like listing products on different selling channels, data optimisation, and processing orders. Our exceptional all-in-one eCommerce service will free up your time so you can focus on developing your business.
You save time and money from hiring in-house team members or dealing with expansive payroll issues. Instead, our services are provided at affordable flat fees and leverage our years of experience as a team.
We can take your current brick & mortar shop and transform it into a solid online presence with the automation and listings needed to expand your offerings to the digital space.
Thousands of new products are listed on the online marketplaces every single day. To reach your target customer, you need clear, clean, and easy-to-find product elements that we help create.
You will need branding materials like a name, logo, and the products you want to sell. We can provide the optimisation to make your Shopify storefront stand out.
Shopify is a complete eCommerce platform for you to build an online store, sell products, and engage with customers. You can use this platform to expand your business across other channels.
Our managed services provide ongoing, monthly support that boosts your projects to the best possible rank. We can also work in short-term timeframes depending on the project scope.
Our expert answers to your questions:
View all
Learn more. Grow more.
The eCommerce industry is constantly changing and evolving. Read our blog and stay up to date on the latest trends.
View all
Get a Free Consultation on Improving Your eCommerce Business.
Take our short quiz and we'll be in touch to help you solve your current challenges.
Get Started
Stay in Touch
Enter your email below to subscribe to our newsletter and get updates on the latest company developments.
Shopify development agency
Shopify is quite a new tool, but it has become integral to building or scaling a business online for the last few years. According to studies, in 2019, there was literally a Shopify boom, with new stores on the platform increasing by 62%. The COVID-19 pandemic caused this as many businesses were forced to go online.
Nowadays, Shopify is a popular platform for quickly launching an online business. Still, if you want to get the most out of it, you need to hire a Shopify development agency that can extend the platform. Finding a Shopify development company can be tricky, but the cost of hiring one is also a factor to consider. In this article, we'll explain why hiring a Shopify website development agency is an excellent idea and which factors to consider when choosing it.
What is Shopify?
Shopify is an ecommerce platform aimed to help entrepreneurs build and manage their own online stores. It offers a range of features including the ability to sell on social media sites and other channels. Additionally, Shopify's built-in point-of-sale system makes it easy for retail stores, pop-up shops, and market sales to accept payments and manage inventory.
Selling your products on this platform gives you access to an audience of customers searching on Amazon, eBay, Etsy, and other sales channels. Shopify can also serve as your unique cart, inventory management tracking system, and sales order delivery system for products listed on your website. You can select the marketplaces, or sales channels, where you want your products sold. Consider that only some of them are a good fit for every vendor. Each marketplace varies in who they serve, how they operate, and its pricing, so before selecting one, you should analyse the market or entrust it to a Shopify development company.
What are the benefits of using Shopify?
Shopify is a transparent platform that provides everything you need to start, manage and grow your online business, including numerous SEO-friendly features, quick loading times, marketing tools, and affordable monthly fees. Let's look through some key features and functionalities of Shopify that may convince you to use it to grow your eCommerce business.
It's good for search engine optimisation
Shopify has many SEO-friendly features that can help increase sales and improve your online store. Also, by using mobile-friendly themes, optimised images, and avoiding large sliders, Shopify makes your online store load quickly.
No language barriers and multi currency issues
Now, consumers can browse an online store and checkout using their preferred currency and language. Moreover, Shopify Payments lets merchants sell in multiple currencies and countries.
Wide range of marketing tools to skyrocket your sales
There are various marketing tools and apps available that can improve the functionality of your Shopify store. They are easy to set up, and if you hire Shopify app developers, they can make it even easier. In addition to these apps, there are others that will help you with marketing your Shopify store, increasing sales, rewarding customers, managing inventory, and shipping orders to increase profits. Isn't it awesome?
Easy to work with third-party APIs
If you're looking to improve your Shopify store, you can do so by integrating with third-party services. Alternatively, you can hire a Shopify development company to create a custom integration specifically for your business.
Support service will always help you
Shopify provides 24/7 support through live chat, phone, and email. You can get help with marketing, accounting, and more by talking to other Shopify users in the community forums.
Reasons to hire a Shopify development company for your online store
Shopify marketing tools and apps can improve your online store's performance. They are easy to enable, and if you hire Shopify app developers, this process will go fast and smoothly.
Enhance your branding
A solid and consistent brand is essential for long-term business success. Investing in services from brand strategists and designers to help develop your brand identity can pay off in the long run. Brand strategists can help you with product placement, market research, competition analysis, style guides, and more. Brand designers create logos, banners, fonts, and other visual elements for your store and marketing campaigns. They can also provide guidelines for the overall look and feel of your project.
Essentially, you can hire two types of designers to help with your Shopify store's visuals – graphic designers and theme designers. Graphic designers will create custom banners, buttons, picture sliders, and fonts for you, while theme designers will create an entirely new theme for your store. Applying to the Shopify development agency eliminates the need to search for these experts. You will be able to work with an experienced team of professionals!
Create a unique website design
When you hire Shopify experts, they will be able to help you customise your website to better suit the needs of your business. This includes customising Shopify themes to reflect your company's branding better and adding features that will allow you to sell more products.
Get the most out of SEO
You might have everything planned for your online store – a great theme, amazing pictures, and a clever store name. However, that matters only if your customers can find your store. Having a Shopify developer and designer create your project ensures that it will be easily found on search engines.
Get the benefits of third-party APIs
Once your Shopify store has increased sales and visitors, you need to improve your performance. This can be done by integrating Shopify with third-party apps such as accounting, shipping, inventory, ERP, CRM, marketplaces, marketing tools, payments, and social media. We recommend hiring a Shopify developer to help you create a custom online store and avoid mistakes.
Try to change a code
You can use Shopify's templating language, Liquid, to make extensive changes to your eCommerce store. If you know HTML and CSS and have some understanding of Liquid, you can make code changes and other technical alterations to your eCommerce store. However, if you need help with this, you can always hire a Shopify developer to add custom features.
Concentrate on your essential business goals
While it is possible to explore Shopify's features and study updates independently, there will come a time when you have to focus on your business goals. As an entrepreneur, your strength lies in expanding your business and developing a results-driven strategy. Shopify developers have a lot of experience with the platform and know how to build a successful online store. Hence, let them handle the details while you focus on your business goals.
Now is the perfect time to build a Shopify eCommerce store and app. Over 1,7 million businesses worldwide already use Shopify for their business needs. If you're looking for experienced Shopify developers to help with design and development, Spark Sales Online is your reliable partner! Our Shopify Ecommerce Development Services can help you plan and develop your store, increase your sales, and we offer continuous support. Contact us to get a bespoke solution for your project!