Amazon Competitor Research
Competitors analysis is essential when you have a product on Amazon. Spark Sales Online team will save your time and provide all information needed to beat competitors.
FREE consultation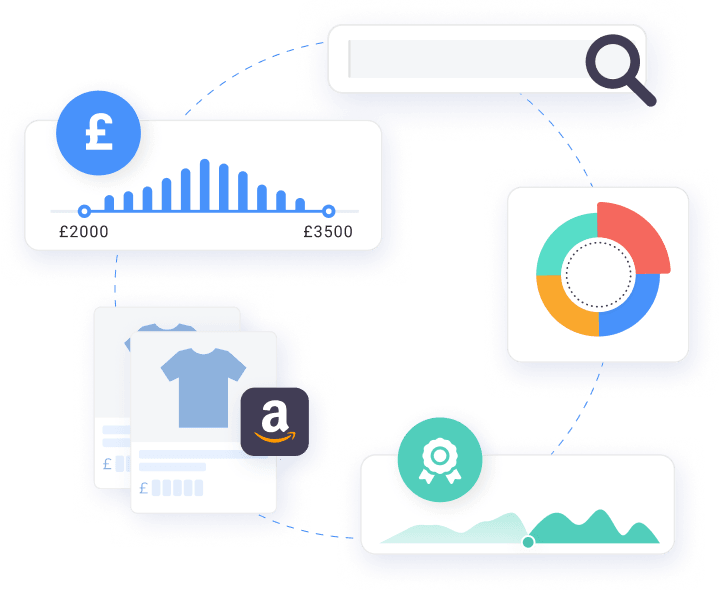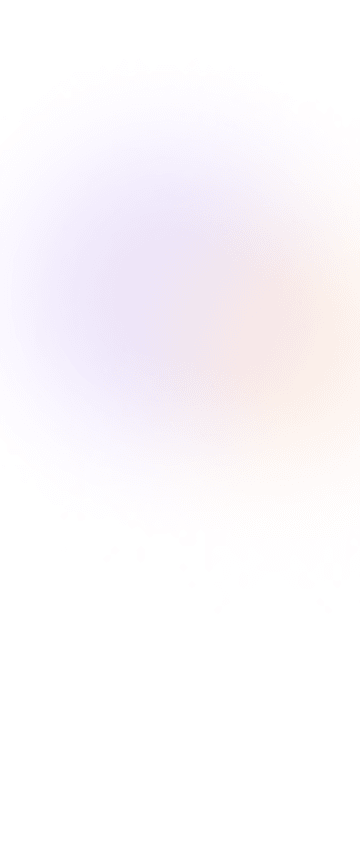 Discover how to boost your online sales with our team.
Three easy steps to grow your business:
Step 1: Discuss your requirements and gather the initial scope.

Step 2: Get back to you with a proposal.

Step 3: Implementation and ongoing managed services.
Get Started
We are trusted
We've worked with many highly successful clients, and client satisfaction is our top priority!

Our services include:
Product and keyword research

We use an extensive research technique to comprehend the digital landscape of your sector, consisting of a selection of keyword research services. Our SEO team can analyze hundreds of keywords using our special tools to determine the most efficient combos. We will explore your competitors to find growth points in your eCommerce strategy. This will help you save money and time by steering clear of areas not confirmed to be prosperous.

Bestseller and top-rated product analysis

Stay aware of the tastes and needs of your consumers' shift. Our professionals will look into what your competitors are doing and help you brainstorm ideas to use forthcoming changes. We will support you in figuring out either how to modify the items in your collection or build brand-new items to meet the growing demands. Our team will devise a plan to keep your business in the top position.

Market and niche analysis

To stay viable in today's market, businesses must have high-quality goods, services, and a marketing plan. Knowing your competitors' costs, branding, and other tactics is especially important if your products are on Amazon. Therefore, a market and niche analysis are essential for tackling the competition.

Product ranking and visibility analysis

Understanding your competitors' pricing strategies and product ranking is essential to create a competitive product and attract potential consumers. Conducting a thorough analysis of your competition on Amazon will provide you with knowledge on making your product unique and increasing its visibility.

Product reviews and rating analysis

Examining customer reviews of your competitor's products is a great way to learn how to develop your product. By investigating the reviews, we can determine the benefits and drawbacks of your competitors' products that make them appealing to customers. Our team will research the evaluations of your market competitors and discover what makes their product an attractive option.

Competitor Advertising Keywords analysis

It is vital to do a competitive SEO analysis to determine the potential keywords and opportunities to get more exposure in the search results. At Sparksales, we have extensively researched SEO analysis and leveraged this expertise to develop comprehensive SEO plans.

Amazon's algorithm and search ranking analysis

Getting organic traffic can be time-consuming with the ongoing modifications to Amazon's algorithm. According to the newest adaptations to the Amazon A9 protocol, Amazon has diverted its attention from marketing to product pertinence. But how does it all works? Our team is experienced and primed to aid your business in taking full advantage of it.
You save time and money from hiring in-house team members or dealing with expansive payroll issues. Instead, our services are provided at affordable flat fees and leverage our years of experience as a team.
We can take your current brick & mortar shop and transform it into a solid online presence with the automation and listings needed to expand your offerings to the digital space.
Thousands of new products are listed on the online marketplaces every single day. To reach your target customer, you need clear, clean, and easy-to-find product elements that we help create.
You will need branding materials like a name, logo, and the products you want to sell. We can provide the optimisation to make your Shopify storefront stand out.
Shopify is a complete eCommerce platform for you to build an online store, sell products, and engage with customers. You can use this platform to expand your business across other channels.
Our managed services provide ongoing, monthly support that boosts your projects to the best possible rank. We can also work in short-term timeframes depending on the project scope.
Our expert answers to your questions:
View all
See how we helped to solve our client's problems
Learn more. Grow more.
The eCommerce industry is constantly changing and evolving. Read our blog and stay up to date on the latest trends.
View all
Get a Free Consultation on Improving Your eCommerce Business.
Take our short quiz and we'll be in touch to help you solve your current challenges.
Get Started
Stay in Touch
Enter your email below to subscribe to our newsletter and get updates on the latest company developments.
Amazon competitors research
Amazon, the world's largest marketplace, earns approximately $17 million every hour. It is essential to stay up-to-date with what your competitors are doing to remain one step ahead. Keeping track of their prices, sources, product quality, promotional strategies, and item descriptions is necessary for eCommerce success on Amazon.
What is Amazon's competitor analysis?
Doing Amazon competitors research involves in-depth research on any competitors you may have. This means identifying who is competing against you, their marketing methods, and the products they sell. A competitive analysis aims to gain knowledge of your competition and what advantages or successes they are achieving. This can help you to adjust your own strategies to gain a more significant competitive advantage. Additionally, it can give you ideas on overcoming the opposition and standing out in the market.
How to find and analyze competitors on Amazon?
When researching your Amazon competitors, it is essential to consider similar products being sold by other vendors. An effective way to find out who your rivals are is to search for your product ideas on Amazon. Use specific but not too detailed keywords to start. When the keyword you use becomes more and more specific, the number of other vendors who sell similar products decreases. Those are the competitors you should analyze carefully.
Here are the main steps you should follow:
1. Perform keyword research
If you want your products to come up when someone looks for that item, you need to ensure you are utilizing the correct keywords or phrases. Otherwise, you could be missing out on opportunities for impressions and sales. You can try to figure out what keywords to use without any outside software, but you would save a lot of effort if you used a keyword analysis tool. You could try to guess what words somebody might use, but it's better to use an analysis tool that gives you an exhaustive roster of keywords you should aim for.
2. Define your competitors
After making a list of the search terms you want to be ranked for, you have to identify the other sellers competing for the exact keywords. Do a search for each keyword and inspect the competitors' products that appear on the initial pages of the search results. You should focus on the sellers whose products are in the highest positions. Afterward, create another list of sellers with their listings included in the search results, and do the same exact technique with the other keywords. You can also make use of Google to locate these competitors who are competing.
3. Create a list of competing sellers on Amazon & analyze them
Once you create a complete list of your competitors, you can start analyzing them. Here is the list of critical things you should consider:
Product Title
Begin by looking at rival merchants' titles for their items. Compare the titles of different items and note what could be added or removed to improve them. Note other retailers' keywords and phrases in the product title to tell their customers what the product is.
Product description
By looking through many product descriptions, you will start to get an idea of what information should or should not be included in a good description and what type of tone should be taken.
Bullet points
Bullet points commonly include the top-selling characteristics of their products, so you should examine them thoroughly. For example, you can assess what aspects of their product your rivals accentuate and find approaches to dispute those features in your bullet points.
Product images
Pictures are among the most necessary components in any list, as consumers cannot touch or see the product in person. You should do your best to get premium-quality photos taken at the right angle, demonstrating the product at its finest. Review the images of other companies' items and observe what works and what doesn't. Pondering on how to make your product stand out from the rest using shots should also be done.
Customer reviews
You can gain valuable insights by looking at Amazon reviews for your competitors' products. Negative reviews show you precisely what you need to alter to be better than the other brands. List all aspects of the rival product customers weren't satisfied with and use this information to improve your own.
Prices
Price is a crucial factor in customer decisions, so make an effort to cost your item lower than the competitors. However, if it has higher quality than the other goods, then you can keep the price the same or possibly even increase it slightly, as long as it still leaves you some room to make a profit.
Conclusion
Examining the competition on Amazon can take a lot of effort, but when you finish, you'll know the current state of your niche and its leading businesses, why they are so successful, and the steps you should implement to be a top player in your field. Thankfully, you don't have to search through everything by yourself. Get in touch with Spark Sales Online and our team of Amazon experts will ensure your product's success. Fill out the form on the website, call us or send an email any time! We are always ready to help you develop your business on Amazon.