Amazon A+ Content
Unlock the power of persuasive product storytelling and captivate Amazon shoppers with A+ Content.
FREE consultation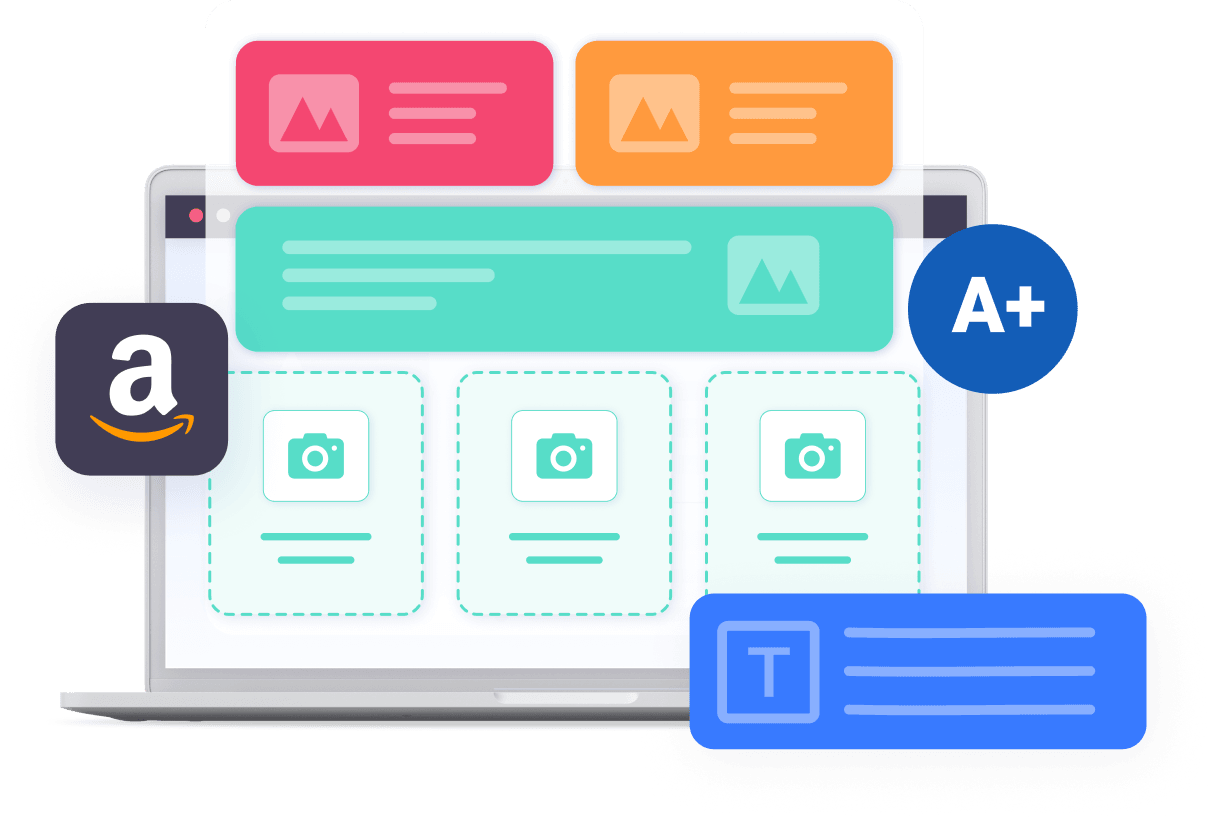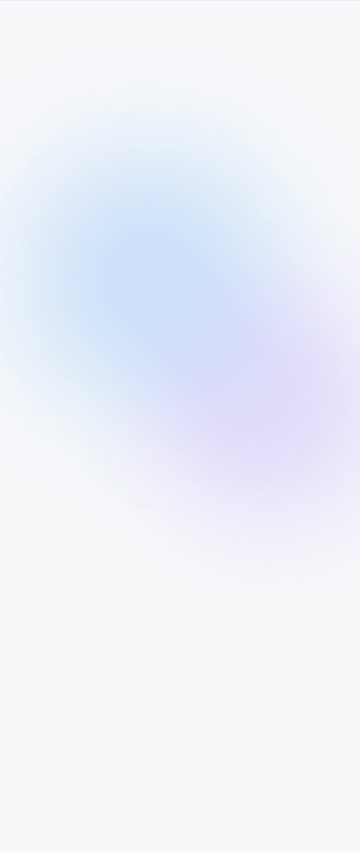 Discover how to boost your online sales with our team.
Three easy steps to grow your business:
Step 1: Discuss your requirements and gather the initial scope.

Step 2: Get back to you with a proposal.

Step 3: Implementation and ongoing managed services.
Get Started
We are trusted
We've worked with many highly successful clients, and client satisfaction is our top priority!

Our services include:
A+ Content Creation

Our team of skilled designers and copywriters will create compelling A+ Content for your Amazon listings. We'll showcase your brand and products with enhanced product descriptions, engaging images, and multimedia elements to captivate shoppers and increase conversions.

A+ Content Optimisation

We analyse your existing A+ Content and provide strategic recommendations to optimise its performance. Whether it's refining the layout, improving the messaging, or enhancing the visual appeal, our experts will fine-tune your A+ Content to maximise its impact and drive higher sales.

Brand Storytelling

We help you craft a captivating brand story through A+ Content. By highlighting your brand's unique values, history, and mission, we create an emotional connection with customers, fostering brand loyalty and differentiation in a competitive marketplace.

Enhanced Product Descriptions

Our copywriters will create compelling and informative product descriptions that highlight the key features, benefits, and usage scenarios of your products. We'll optimise the content with relevant keywords to improve search visibility and drive organic traffic to your listings.

Interactive Comparison Charts

We design interactive comparison charts to showcase the unique selling points of your products. These charts help shoppers quickly and visually compare your offerings with competitors, making it easier for them to make informed purchasing decisions.

Data-Driven Analysis

We provide detailed analytics and performance reports on your A+ Content campaigns. By tracking metrics such as click-through rates, conversion rates, and sales attribution, we help you measure the effectiveness of your A+ Content and make data-driven optimisations for continuous improvement.
You save time and money from hiring in-house team members or dealing with expansive payroll issues. Instead, our services are provided at affordable flat fees and leverage our years of experience as a team.
We can take your current brick & mortar shop and transform it into a solid online presence with the automation and listings needed to expand your offerings to the digital space.
Thousands of new products are listed on the online marketplaces every single day. To reach your target customer, you need clear, clean, and easy-to-find product elements that we help create.
You will need branding materials like a name, logo, and the products you want to sell. We can provide the optimisation to make your Shopify storefront stand out.
Shopify is a complete eCommerce platform for you to build an online store, sell products, and engage with customers. You can use this platform to expand your business across other channels.
Our managed services provide ongoing, monthly support that boosts your projects to the best possible rank. We can also work in short-term timeframes depending on the project scope.
Our expert answers to your questions
View all
See how we helped to solve our client's problems
Learn more. Grow more.
The eCommerce industry is constantly changing and evolving. Read our blog and stay up to date on the latest trends.
View all
Get a Free Consultation on Improving Your eCommerce Business.
Take our short quiz and we'll be in touch to help you solve your current challenges.
Get Started
Stay in Touch
Enter your email below to subscribe to our newsletter and get updates on the latest company developments.
Adding Amazon A+ Content to Elevate Your Product Listings
Amazon has millions of product listings for everything a buyer could ever want. It is the top online retail marketplace serving customers from the U.S. to the U.K. and beyond. Finding a way to penetrate these endless listings so your products stand out from the rest is crucial to building a profitable online business. That is where Amazon A+ content can help.
When you hire an Amazon A+ content creator, you differentiate yourself from the rest of the market and increase sales potential through higher visibility. Amazon A+ content is a way to enhance your product listing with additional content. It's an opportunity to provide customers with more information about the product they're looking at. It can help them find exactly what they need. In addition, A+ content is excellent for boosting sales because it helps increase conversion rates by giving users more information about the products they see on Amazon.
Our expert Amazon A+ content agency at Spark Sales Online will create high-quality, engaging product descriptions, images, and graphics to increase conversion rates, traffic, and brand awareness. We offer fascinating visuals with everything from comparison charts to video loops and more to craft sophisticated and appealing Enhanced Brand Content you can rely upon for more sales.
How Do Our Amazon A+ Content Services Work?
Our process for creating Amazon A+ content is simple. We begin by understanding your goals and working with you to create a strategy for achieving them. Next, we create custom content that meets those needs and test it on real shoppers to ensure it works. Finally, we track the results and adjust as needed so that our work continues to drive results for you over time.
Having that quality feedback ensures our Amazon A+ content agency remains a leading choice for boosting your sales by helping through:
Professional Expertise
You can be confident that the A+ content services we provide will be an asset to your product listing. Our team has years of experience in writing content for eCommerce, Amazon, and other platforms.
Enhanced Content
Amazon A+ content is a great way to add more information about your product and improve the user experience. It also helps customers make better decisions and increases conversion rates, giving you a much-needed boost to your Amazon brand marketing strategies.
Improved SEO
SEO is a long-term strategy, and it's all about getting people to your page, not just your product listing. This is one of the best benefits of Amazon A+ content, and our expert researchers know how to best leverage the keywords you need in a fun, engaging, and professional way.
Increased Conversion Rates
Our team creates quality A+ (EBC) content designed to give you more sales through greater visibility. We know how to target your desired consumers so passive viewers become loyal brand ambassadors.
Competitive advantage
Amazon A+ content is a way to differentiate your product listing from the competition. It helps you stand out from them, attract new customers, and retain existing ones. The more comprehensive and personalized your A+ content is, the better your chance of improving your conversion rates.
Still not convinced? We have spent years perfecting what are the different types of A+ content that drive sales through expertise with:
Our team will enhance your brand identity with EBC that resonates with your target market.
Not only is our Amazon A+ content SEO formatted, but it creates a better customer experience by answering many questions through engaging visuals showcasing your product features.
You save time and money from trying to complete all your Enhanced Brand Content on your own. Our experts are highly efficient at crafting great A+ content that can inspire more positive customer reviews!
We know how to scale your EBC based on demand and market trends, constantly evolving our approach so you remain the product listings to beat.
Our team at Spark Sales Online will use data-driven insights and ongoing support to ensure all the key metrics of your A+ content are properly tracked and communicated for better decision-making.
Why Trust Our Agency with Your Quality Amazon A+ Content?
We know that many companies claim they can help you with your Amazon A+ content, but how do you know if they're telling the truth? Our agency at Spark Sales Online has been writing quality Amazon A+ content for years. We have a team of experts trained in writing for the platform and extensive experience creating highly attractive, informative, and engaging visuals that lead to more sales. To put it simply – we know what works and what doesn't work for Amazon A+ content in your product listings.
In addition, you'll get the white glove service you need from a team dedicated to building solid client relationships. That gives you access to all our service perks, including:
Strategic Implementation – we create a well-thought-out strategy before starting an A+ content campaign. A good plan will help you achieve your goals and maximise your ROI.
We Know What Works – we follow years of best practices for writing product listings and integrating fantastic photos, images, charts, videos, and more that can help you stand out from the crowd, increase conversion rates, and sell more products.
A/B Testing – our team will do the hard work of testing, tracking, and using data to find what works best. This is your answer to how does A+ content increase sales – through active research!
Differentiate Your Product Listings – Spark Sales Online showcases your product features, benefits, and quality by integrating everything we can to help you stand out.
Fewer Roadblocks – we can even lower the number of questions you receive due to informative SEO titles, descriptions, narrative content, and visuals that proactively answer your customer questions, making it easier for them to click the "Buy Now" button.
What Can Amazon A+ Content Do for You?
If you're not familiar with Amazon A+ content, it's a new way for brands to add rich information about their products in the product description section on Amazon. This means that customers will be able to learn more about your product and brand before they even click through to see the details of your listing.
Our expert marketers and researchers at Spark Sales Online leverage Amazon A+ content designed specifically for your brand to provide additional information to help shoppers make informed decisions when searching for products online.
Time to get the leg up you need. We encourage you to contact us if you have questions about our Amazon A+ Content services. We're here to help make your product listings resonate with your target market. Trust Spark Sales Online to leverage everything possible so your product listings are a high converting success!