Shopify Website Agency
Transform your online store with our custom Shopify designs. Elevate your brand, drive more sales, and stand out in the digital marketplace.
FREE consultation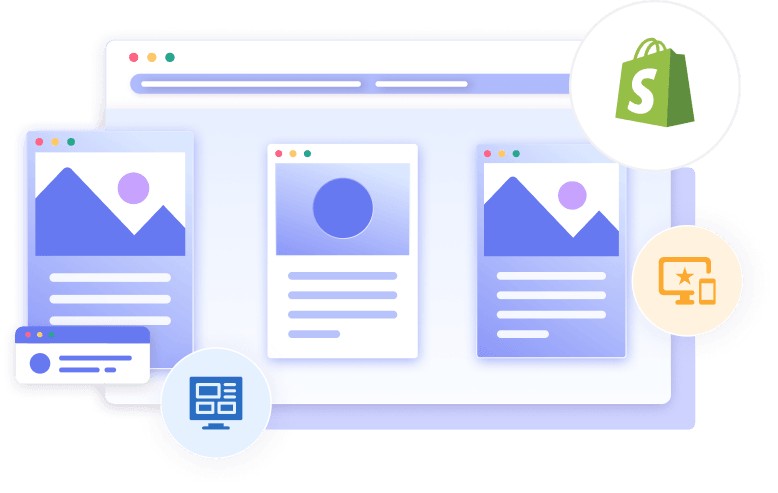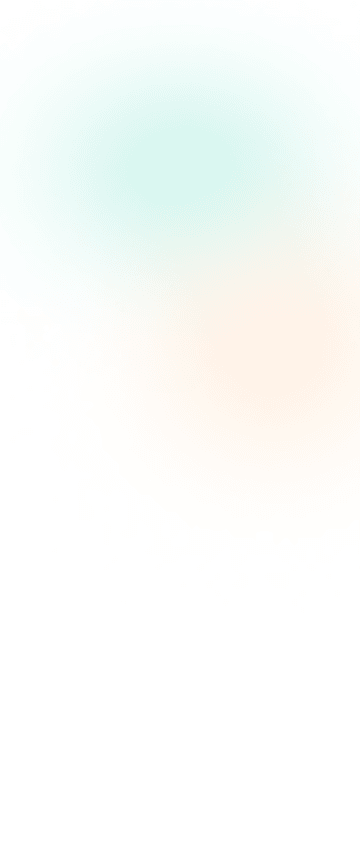 Deliver an unparalleled shopping experience to your customers with our customised Shopify solutions
Enjoy our tailor-made approach.
Our team will create a personalised Shopify website design based on your requirements, including custom-designed pages and a premium theme, ensuring a tailored solution for your business needs.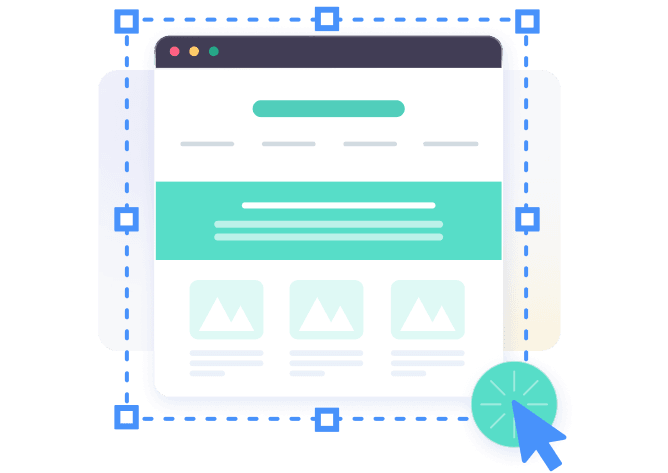 Take advantage of an outstanding website design.
Our Shopify professionals will create an eCommerce presence that enhances your business and helps you stay competitive, whether you're starting fresh or transitioning from another eCommerce platform, providing you with a cutting-edge online presence.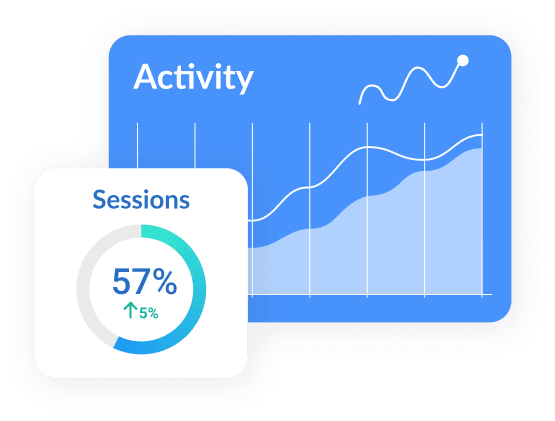 Shopify development services for your business
We have a comprehensive knowledge of all that Shopify can do and its development plan, which allows us to create solutions that will expand and strengthen as your business grows.
Our process
Brand Assessment and Research

Creating a unique theme design 

Shopify Theme Development

Website Launch
Discover how to boost your online sales with our team.
Three easy steps to grow your business:
Step 1: Discuss your requirements and gather the initial scope.

Step 2: Get back to you with a proposal.

Step 3: Implementation and ongoing managed services.
Get Started
We are trusted
We've worked with many highly successful clients, and client satisfaction is our top priority!

Our services include:
Shopify Store Design and Development

Our creative team will work with you to build custom designs, layouts, and themes for your Shopify store. We'll also develop the store, optimising it for performance, security, and an exceptional user experience.

Shopify Store Migration

If you already have an existing eCommerce store, our agency will help seamlessly migrate it to the Shopify platform.

Shopify Store Optimisation

We'll optimise your store for search engines, improve its performance, and ensure a smooth checkout process for your customers.

Shopify Marketing

We'll assist you with various marketing strategies, including social media marketing, paid advertising, and SEO, to drive traffic and increase sales for your store.

Shopify Store Management

We offer ongoing store management services, including inventory management, order fulfillment, and customer support, to keep your store running smoothly.

Shopify Training and Support

Our experts provide comprehensive training and support to ensure your team is equipped to effectively manage and grow your Shopify store.
You save time and money from hiring in-house team members or dealing with expansive payroll issues. Instead, our services are provided at affordable flat fees and leverage our years of experience as a team.
We can take your current brick & mortar shop and transform it into a solid online presence with the automation and listings needed to expand your offerings to the digital space.
Thousands of new products are listed on the online marketplaces every single day. To reach your target customer, you need clear, clean, and easy-to-find product elements that we help create.
You will need branding materials like a name, logo, and the products you want to sell. We can provide the optimisation to make your Shopify storefront stand out.
Shopify is a complete eCommerce platform for you to build an online store, sell products, and engage with customers. You can use this platform to expand your business across other channels.
Our managed services provide ongoing, monthly support that boosts your projects to the best possible rank. We can also work in short-term timeframes depending on the project scope.
Our expert answers to your questions:
View all
See how we helped to solve our client's problems
Learn more. Grow more.
The eCommerce industry is constantly changing and evolving. Read our blog and stay up to date on the latest trends.
View all
Get a Free Consultation on Improving Your eCommerce Business.
Take our short quiz and we'll be in touch to help you solve your current challenges.
Get Started
Stay in Touch
Enter your email below to subscribe to our newsletter and get updates on the latest company developments.
Shopify website agency
According to Statista, worldwide online sales will reach $6.5 billion by 2023, leaving traditional brick-and-mortar stores to take a back seat. Hence, constructing a visually attractive and functional website is essential for any online business nowadays. Shopify is a top system on the market today and is an attractive choice for merchants, because it is cost-efficient, safe, speedy, customisable, and straightforward to set up. It also offers unlimited bandwidth and many other features.
However, building an online store can be daunting, especially if you're a newbie in eCommerce. That's where a Shopify website agency comes in. Let's explore the advantages of hiring a Shopify agency.
Why you should hire a Shopify website agency
Here are four reasons to hire experts and free up time for more critical business tasks:
1. Expertise and Experience
One of the most significant advantages of hiring a Shopify website design agency is its expertise and experience. They are experts in designing and developing eCommerce websites on the Shopify platform, have the knowledge and expertise to create a custom Shopify store that meets your needs.
Shopify website agencies also have experience working with different industries and types of businesses. Therefore, they understand what works in eCommerce and what doesn't, so they will create a website that looks great and functions effectively.
2. Customised Design
Another advantage of hiring a Shopify website design agency is that they will create a custom design for your online store. Although Shopify provides pre-designed themes that are a good choice for a start, they may not always meet your specific needs. A Shopify website agency will create a custom design that will fit your guidelines and reflect your brand's unique identity.
They will also create a design tailored to your target audience, ensuring your website resonates with your customers. A custom design will help you stand out from competitors and create a more memorable and pleasant online shopping experience for your customers.
3. Time and Cost Savings
Hiring a Shopify website development agency will also save you money on development costs in the long run. Building an eCommerce website from scratch can be time-consuming, especially if you're a beginner in eCommerce. A Shopify website development agency will oversee the development process, giving you more time to focus on running your business and product.
An eCommerce website Shopify agency will collaborate with you to develop and implement your website, with the timeframe depending on your particular business needs. The sales team will walk you through the process and provide a precise timeline according to your project and objectives.
4. Technical Support and Maintenance
Once your Shopify website is done, you'll need ongoing technical support and maintenance. An eCommerce website Shopify agency will provide ongoing support to ensure your website runs smoothly without any issues. They will also help you with updates and maintenance, ensuring your web store is always up-to-date with the latest features and security updates.
An eCommerce website Shopify agency will also provide training to help you and your team manage your online store. This will help you manage your eCommerce website more efficiently and effectively.
Shopify website agency services will provide many advantages, including expertise and experience, customised design, time and cost savings, and technical support and maintenance. These services will also help you create an impressive and functional eCommerce website that meets your needs and enables you to stand out from competitors.
If you're looking to build an eCommerce website on the Shopify platform, hiring Spark Sales Online to help you with the development process would be the best solution. If you are creating a new brand, need to evaluate your eCommerce to discover how to expand your business, plan migration to Shopify from another platform, or require a custom site with exclusive features, our team of Shopify experts will follow your wishes to produce the desired outcomes.
Spark Sales Online has a team of experienced web developers chosen for their excellent skills in user experience (UX) and user interface (UI)-driven Shopify design and branding. We are proud of taking eCommerce products from concept to sale. It could be that you're a new brand needing an eCommerce launchpad or an existing business looking for the web presence that will please and expand your audience. Whatever your story is, our Shopify website design team is critical in making your vision a reality. Don't hesitate to contact us; we will gladly answer your questions.