WooCommerce to Shopify Migration
Upgrade your eCommerce experience effortlessly with our expert WooCommerce to Shopify migration services. Preserve your data, enhance your store, and unlock the full potential of Shopify's robust platform.
FREE consultation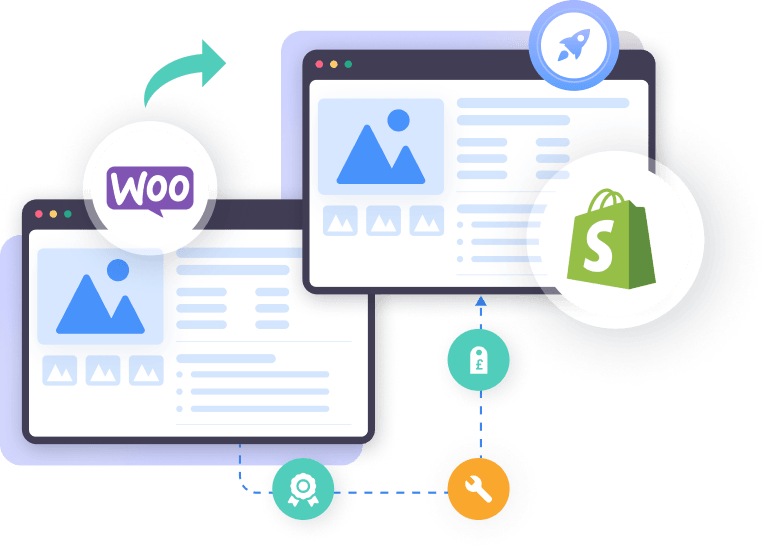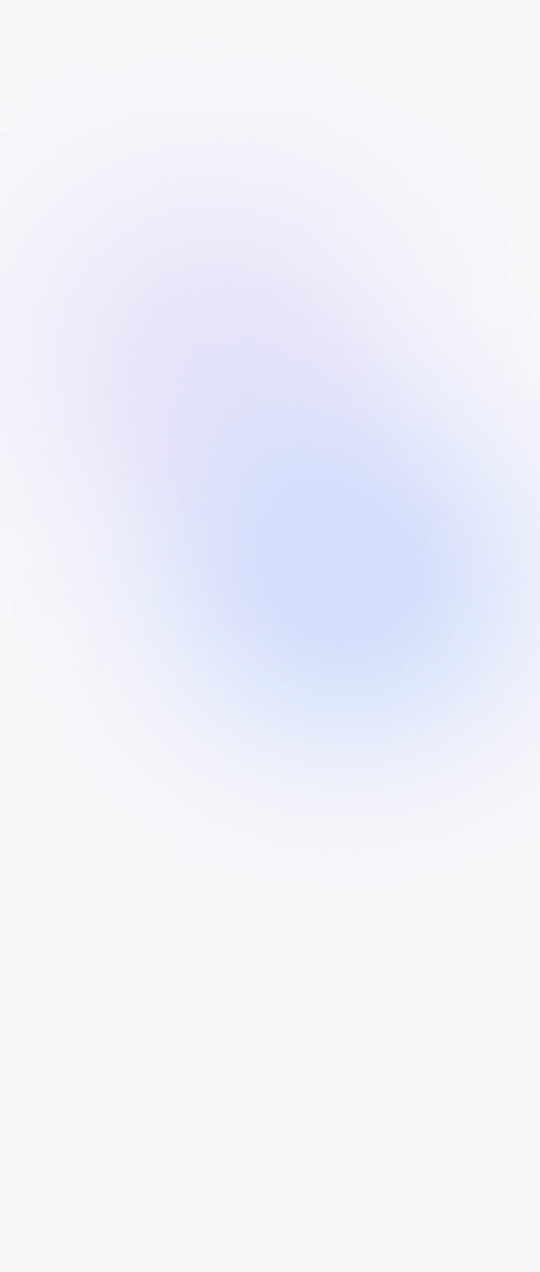 Discover how to boost your online sales with our team.
Three easy steps to grow your business:
Step 1: Discuss your requirements and gather the initial scope.

Step 2: Get back to you with a proposal.

Step 3: Implementation and ongoing managed services.
Get Started
We are trusted
We've worked with many highly successful clients, and client satisfaction is our top priority!

Our services include:
Seamless Data Migration

Effortlessly transfer your products, customer data, and order history from WooCommerce to Shopify without losing any crucial information.

Design and Theme Integration

We'll ensure your new Shopify store maintains your brand's look and feel by customising a Shopify theme to match your WooCommerce design.

SEO and URL Handling

Preserve your SEO rankings and avoid broken links with meticulous URL redirection and on-page SEO optimisation during the migration process.

App Integration

Rebuild your WooCommerce store's functionality by integrating Shopify apps that enhance your store's capabilities and provide new features.

Payment Gateway Setup

We'll set up your preferred payment gateways on Shopify, ensuring a smooth transition for your customers.

Testing and Quality Assurance

Thoroughly test your migrated store to catch and resolve any issues, ensuring a seamless shopping experience for your customers post-migration
You save time and money from hiring in-house team members or dealing with expansive payroll issues. Instead, our services are provided at affordable flat fees and leverage our years of experience as a team.
We can take your current brick & mortar shop and transform it into a solid online presence with the automation and listings needed to expand your offerings to the digital space.
Thousands of new products are listed on the online marketplaces every single day. To reach your target customer, you need clear, clean, and easy-to-find product elements that we help create.
You will need branding materials like a name, logo, and the products you want to sell. We can provide the optimisation to make your Shopify storefront stand out.
Shopify is a complete eCommerce platform for you to build an online store, sell products, and engage with customers. You can use this platform to expand your business across other channels.
Our managed services provide ongoing, monthly support that boosts your projects to the best possible rank. We can also work in short-term timeframes depending on the project scope.
Our expert answers to your questions:
View all
See how we helped to solve our client's problems
Learn more. Grow more.
The eCommerce industry is constantly changing and evolving. Read our blog and stay up to date on the latest trends.
View all
Get a Free Consultation on Improving Your eCommerce Business.
Take our short quiz and we'll be in touch to help you solve your current challenges.
Get Started
Stay in Touch
Enter your email below to subscribe to our newsletter and get updates on the latest company developments.
Are You Thinking of Moving from WooCommerce to Shopify?
Both WooCommerce and Shopify represent some of the best and most well-known eCommerce platforms in the world. They have millions of subscribers offering custom art posters to chocolates that melt your mouth. However, sometimes you want to make a change. When you are considering moving from WooCommerce to Shopify, you want to unlock the opportunities online store owners use to thrive, and our team at Spark Sales Online can help. From security to payment solutions, migrating from WooCommerce to Shopify is easier with us.
Smooth migration is pivotal, so you don't suffer any downtime to your sales or lost data during the transition. All your critical products and customer info should be accurately moved because your website is more than a store. It is a pivotal tool reflecting your brand, values, and the hard work you and your team have invested in over the years.
For many store owners, migration can feel like a massive headache. Getting set up on a new platform like Shopify offers a rich ecosystem that can boost your sales and brand recognition. Use our team for the WooCommerce to Shopify migration you need to elevate your online store's performance, customer engagement, and sales.
We Make the Transfer WooCommerce to Shopify Process Easy
Switching platforms may seem like a crazy task, but our team at Spark Sales Online makes the transition from WooCommerce to Shopify incredibly straightforward. We attack this change by using a systematic approach refined through numerous successful migrations. That allows us to ensure every product, customer data point, and vital store database is successfully transferred securely and accurately. Our migration services go beyond mere data transfer. We safeguard your SEO standings, ensure smooth payment integrations, and that every cart makes it to the new platform without a hitch.
When you need your store to remain profitable, you want commitment from a team of professionals and experienced techs like our experts. With so much fertile eCommerce ground at Shopify, we can customize everything from your customer interface to the extensions and plugins you need to transfer. Contact us today to learn how much does it cost to migrate from WooCommerce to Shopify.
Our Professional Team Understands WooCommerce to Shopify Migration
The challenge here is learning how to best navigate through the intricacies of WooCommerce to Shopify migration. There are so many necessities that can go wrong (for example, when you import products from WooCommerce to Shopify), and you want a seasoned team like ours at Spark Sales Online to provide comprehension of the nuances of both platforms. We use:
Strategic Planning: Our experts meticulously plan your migration from beginning to end. This way, we reduce downtime as much as possible, so your store remains fully capable of receiving orders during the transition period.
Data Integrity: Ensuring all your data, from those highly engaging product descriptions to your most loyal customer touchpoints, is moved with utmost accuracy, and security is paramount.
Payment Gateway Setup: Establishing a robust and secure payment gateway is critical to ensure seamless transactions. We work hard to maintain your payment options in the new Shopify store's payment integrations.
Third-Party Integration: Incorporating third-party plugins and tools into your Shopify store enhances functionality and user experience.
We are Your Answer for How to Migrate from WooCommerce to Shopify
Managing the DIY side of moving from WooCommerce to Shopify is pretty much impossible. There are so many moving parts that you would need to have years of experience to catch everything from falling through the cracks. Instead of dealing with that mess on your own, use our team to successfully complete the best way for WooCommerce to Shopify migration on your behalf with benefits like:
Seamless Data Transfer: We provide the details that keeps your critical data from falling to the wayside so you have the consistency and continuity you need to move forward on Shopify.
Uptime Guarantee: During migration, we ensure that your WooCommerce store remains live. It should feel like "flipping a switch" when your Shopify store is ready to accept sales.
Customization Freedom: Unlock a world of customization options with Shopify themes and more that allow you to design new store layouts and optimized sales funnels – all without sacrificing your brand identity.
Optimized Performance: We are happy to optimize your eCommerce storefront as we complete your migration. We use data-driven insights to boost your sales potential and engage with your target audience.
Can You Migrate from WooCommerce to Shopify? Yes! We Can Help!
Migrating from WooCommerce to Shopify doesn't need to be a tedious DIY task. With our seasoned team and proven migration strategies, your move to Shopify becomes a journey of enhancement and growth for your online store.
Everyone uses online shopping now. Smartphones and post-pandemic realities allow stores just like yours to flourish. Let our team help you better understand the Shopify platforms for store owners so you can get peace of mind your backend integration and management are covered.
Choose to elevate your online store, choose a seamless transition, choose to migrate from WooCommerce to Shopify with Spark Sales Online. Contact us today, and let's boost your eCommerce experience together with our premium WooCommerce to Shopify migration services. Let's build, optimize, and flourish with your new Shopify store.