Amazon Keyword Research
Use high-quality keywords to drive sales. We help improve your Amazon ranking by finding relevant, high-value keywords and developing optimised product titles that maximise searchability and conversion.
FREE consultation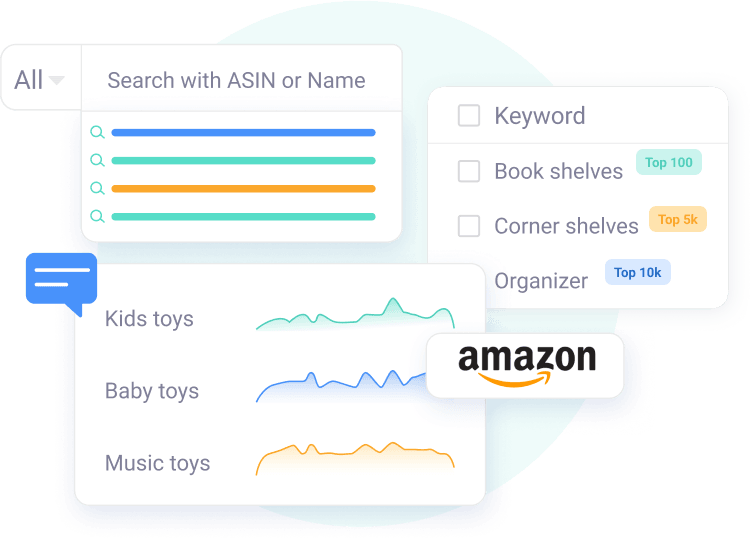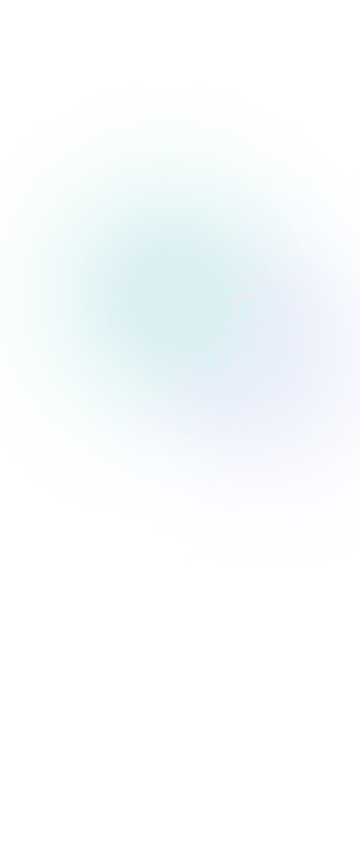 Discover how to boost your online sales with our team.
Three easy steps to grow your business:
Step 1: Discuss your requirements and gather the initial scope.

Step 2: Get back to you with a proposal.

Step 3: Implementation and ongoing managed services.
Get Started
We are trusted
We've worked with many highly successful clients, and client satisfaction is our top priority!

Our services include:
Titles keyword research

Product listing titles are essential when optimising a product page. We use common sense, years of experience, competitor research, and different optimisation tools, such as Helium 10 to get your listing titles to the perfect stance.

Bullet points writing

Our team knows how to place effective keywords in the proper locations of your listings. This will increase the visibility of your high-value items.

Description writing

We make it easy for you to get your listings off the ground by ensuring all the product details are optimised for the current marketplace.

Search terms research

We'll review your listings to see if we can make any new optimisations or improvements to keep your products near the top of Amazon's search algorithm.

Competitors research on Amazon + other channels

We put in the extra effort to ensure our clients' listings stand out from the competition by conducting deep research and investigating the best players on the market.

Helium10

We use tools such as X-Ray Amazon Product Research, Cerebro, Magnet, and Frankenstein for excellent results.

Keywords filtering and analysis

Brand names are excluded for optimisation goals. Irrelevant keywords and keyword implementation into listings are also excluded.
You save time and money from hiring in-house team members or dealing with expansive payroll issues. Instead, our services are provided at affordable flat fees and leverage our years of experience as a team.
We can take your current brick & mortar shop and transform it into a solid online presence with the automation and listings needed to expand your offerings to the digital space.
Thousands of new products are listed on the online marketplaces every single day. To reach your target customer, you need clear, clean, and easy-to-find product elements that we help create.
You will need branding materials like a name, logo, and the products you want to sell. We can provide the optimisation to make your Shopify storefront stand out.
Shopify is a complete eCommerce platform for you to build an online store, sell products, and engage with customers. You can use this platform to expand your business across other channels.
Our managed services provide ongoing, monthly support that boosts your projects to the best possible rank. We can also work in short-term timeframes depending on the project scope.
Our expert answers to your questions:
View all
See how we helped to solve our client's problems
Get a Free Consultation on Improving Your eCommerce Business.
Take our short quiz and we'll be in touch to help you solve your current challenges.
Get Started
Stay in Touch
Enter your email below to subscribe to our newsletter and get updates on the latest company developments.
Amazon keyword research service
Researching the keywords that potential customers are searching for is an integral part of being successful on Amazon. Knowing what customers are looking for will help you figure out if a product has the potential to be profitable before you start selling it. It's also essential to use keywords on your live listings and PPC ads because this will make it more likely that people will find your products, leading to more sales.
This article will clarify how to succeed with Amazon keyword research and how it can impact your business.
What is Amazon keyword research?
When optimizing Amazon searches, an important part is figuring out which keywords are relevant to the product. These are the terms that customers would use when looking for a product on Amazon.
Inserting these keywords into your product description will help increase your product's ranking in Amazon's search results. Higher rankings will result in more people seeing your product, leading to more sales. Hence, it is essential for sustaining a successful business in the long term because it helps you keep your marketing expenses low while maintaining high-profit margins.
​​The primary purpose of keyword research is to create a list of all relevant keywords for a given item. This list is then used to populate the product listing text, resulting in increased customer exposure to the product, leading to more clicks and purchases.
How to do Amazon keyword research?
1. Your own experience
Try to think from your customer's perspective to understand what keywords they would use to search for your product. Also, consider what other products they might buy instead of yours and what questions they might have. Checking social media platforms such as Reddit and Facebook can also give insights into how people talk about your product and what terms they use.
2. Check suggestions in Amazon Search Field
One of the easiest ways to find keywords on Amazon is using the autocomplete feature on the marketplace website. Start typing a word or phrase into the search field, and Amazon will provide a list of keywords that include what you've typed. However, you must be patient and methodical when using this technique. Take your time and be systematic by going through the alphabet. Make a note of what comes up and see if there is a pattern or if the results match your product well.
This method will help you brainstorm new keyword ideas, but you will need more data about whether people are actually searching for those terms. Consider that you'll need a different tool to get that information. To save time and ensure results, we highly recommend you apply to an amazon keyword research service like Sparksales.
3. Analyze your competitors
When searching for keywords, it would be best to consider your competitor's product power. Their titles and product information may hold the key to finding new, successful keywords that you have yet to think of.
4. Apply to Amazon Keyword Search
Once you've compiled a list of potential keywords, research the monthly search volume for each term to gauge the demand for the product. This will also give you an idea of how many sales you could generate if you ranked for the keyword.
To use the Amazon Keyword Search tool, enter a seed phrase to find related terms with estimated monthly search volume on Amazon. The estimated Amazon keyword search volume will be next to each term. Check the relevance of each word to your product, and add any high-volume, relevant terms to your listing title and description. This tool is handy if you are looking for amazon niche site keyword research.
Results of keyword research for Amazon
As a result of your research, you'll have a few lists of keywords. Your primary list should be a list of high-traffic keywords relevant to your business and reach as many potential customers as possible. Your secondary list should include keywords that are slightly less relevant or less popular but could still help you get new potential customers. And the third group is backend keywords – relevant terms that are not necessarily worth adding to your product listing. For example, if you have a product specifically designed for use with a compatible product, the name of that compatible product might be a backend keyword. You can use these lists to improve your search engine ranking for the keywords on both lists.
How to use this list of keywords
Your product listings on Amazon should include your target keywords in various places to signal to the marketplace that your products are a good match for shoppers. Some areas where you should add your keywords include the product title, product descriptions, and product bullet points.
Product Title
Choose a few keywords you want to rank for and include them in your product title. This will tell Amazon that your product is relevant to the search term and increase your chances of appearing in search results.
Product Description
Using keywords in your product description is essential, as Amazon will scan it to understand the product. By doing this, you will be able to list your product under relevant categories, making it easier for shoppers to find.
Bullet Points
The bullet points on an Amazon product listing are important for explaining the product's benefits to customers. Adding keywords to the bullet points will help the product rank for those terms.
Once you have launched your product and optimized your listing, you need to track your rankings and SEO performance. By doing this, you can determine whether your optimization efforts are paying off. If you're not ranking as highly as you'd like for your target terms, you can then take steps to improve your listing and help boost your rankings.
PPC campaigns
Using your target keywords in your PPC campaigns on Amazon is a good idea. This way, your products will appear at the top search results for those terms. You'll have to pay for each click on your Sponsored Product, but this can be an excellent way to get targeted traffic to your listings while you're waiting to rank organically for the keywords.
Sparksales Amazon keyword research services
Amazon keyword research might be tricky, especially for beginners, so we recommend entrusting it to professionals. Sparksales agency is precisely what you need for this task. We provide clients with excellent amazon keyword research services and guarantee the growth of your product visibility, relevance, and sales.
At Sparksales, we use proven methods to attract shoppers and encourage them to purchase. Our team creates titles, bullet points, and product descriptions optimized for search engines, making it easy for customers to find your product. We also use images, brand content, and product videos to create a strong brand message and increase sales.
Don't hesitate to contact us to see your product at the top of the search results. Our managers are always ready to help you grow your business.