Using stock photos is a great way to spruce up your blog, website, social media channel, or email marketing. It allows you to stand out from the rest of the crowd and connect with your target audience in a more engaging way. Seeing how the human brain processes images 60,000 times faster than words, it only makes sense to have stock photos on your content.
Besides your audience, using stock images also builds a bridge with your audience. You get to relate to them without stepping outside your branding and needing to hire a ton of expert photographers. Everything is already done for you. All you have to do is download from the best stock image websites and upload to your content, and you're good to go.
So, where do you go to find these stock images? We've compiled a list of the best online resources to check out when you need the perfect stock images.
We didn't want to leave you hanging without a few quick tips for finding exceptional stock images. Here is a basic outline of what we considered before selecting our websites. This should help you in the future if you come across another resource not listed to ensure you avoid scams. Every best stock image website should have:
High-Quality Images: downloads should be easily resized according to your needs.
Excellent Variety: it's only appropriate to have single-themed stock images if that is your niche. Otherwise, you need a decent variety.
Searchability: the stock image website should be easy to navigate, browse, or search based on your keywords.
Licensing Info: there should be no confusion over the copyright rules for each stock image you download.
Other than that, it is all about diversity. You want stock images that are directly related to your search criteria, but are not so widely known that you cannot use them. Let's jump into the best stock image websites.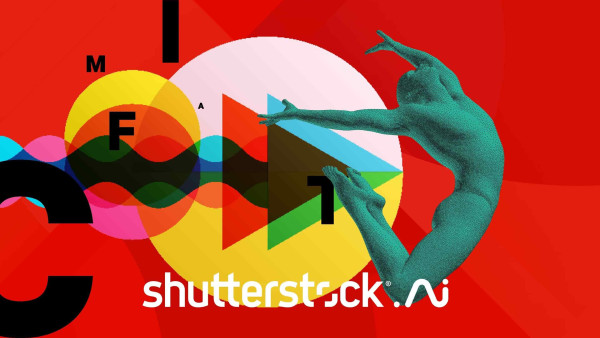 Shutterstock is probably the most well-known stock image website around. It has everything from image collections to individually uploaded pictures by users worldwide. This company adds roughly 200,000 images per day to the already 250 million stock images present. That is a massive selection.
You can also get ahold of vector images, editorial pieces, music, video footage, and more that integrate directly into Adobe and PowerPoint. There is a monthly fee of $29 for 10 images that will increase based on the number of downloads. Some areas offer free trials.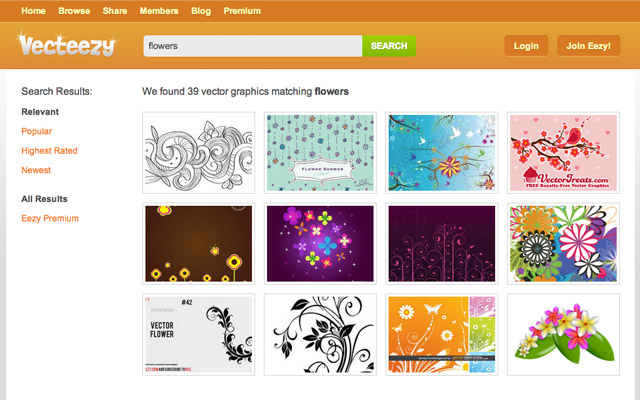 Vecteezy makes finding stock images . . . well, easy. The website offers a ton of variety in its image selection, available for free to use personal content or commercial endeavors. The user interface is straightforward, allowing to search by the keywords and tags uploaders have placed on their images before uploading.
We like searching by color palette, mood, or style options instead of keywords. It means you can upload a specific idea or enter an RGB code and get fantastic image options to match your color scheme – a big boost for social media influencers. There is both a free and pro version available starting at $9 per month.
Freepik is currently housing more than 75 million users based on 200 markets all over the globe. It has been running at full steam since 2010 and allows for stock images, fonts, icons, illustrations, vectors, and more.
There are excellent searching categories based on sports, travel, nature, or human interaction, as well as subcategories that will give you a bit of an SEO insight for your own needs. The entry-level price for these resources is free, so that makes it easy to get started (plus it goes along with the name).
If you're looking for a best stock image website as well as an integrative tool, then Adobe Stock is the way to go. This resource works with the Adobe software suite that most graphic designers, photographers, and content creators subscribe to for generative visual media.
While Adobe offers a free 30-day trial, you're much better off finding a subscription package for this and the other software applications available. If you are a prolific creator, you may want to upgrade to the $199.99/month program that offers 750 standard assets.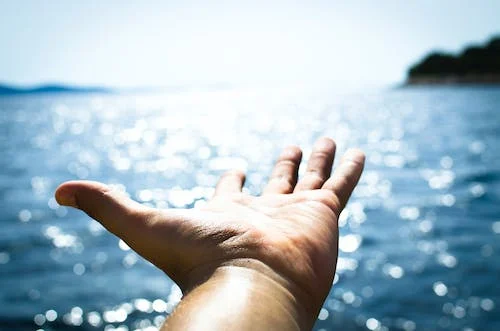 This is a personal favorite of our team because you can get so many incredible images for no charge at all. There are clear copyright and royalty attribution rules in place, so you can avoid any infringement issues.
Most importantly, you get a massive library of images and stock photos that can be used for practically any industry. Many bloggers and social media marketers use Pexels as they have a solid international uploading stream from local users that differentiates the images you find.
Okay, yes, Flaticon is not necessarily the best for stock images, but it is what you want for icons. Many web and app developers need easily manipulated icons for websites and newly launched products. These icons are entirely resizable without losing their clarity.
As for cost, you can subscribe at the rate of $12.99/month and get access to the over 9.5 million images and icons available. There is an annual subscription that is worth more and gives you unlimited export options for .svg, .psd, .png, .eps, .icon, and other popular formats.
This is a 100% competitor to Pexels, that is precisely what you need when working on a budget. You get millions of free stock images to do whatever you want. Every photo is published under a creative commons license with zero liability, meaning you can modify and edit them to your heart's content.
There are no subscription prices, but watch out for the marketing on this stock image website. You can accidentally land on Shutterstock pretty quickly if you're not careful.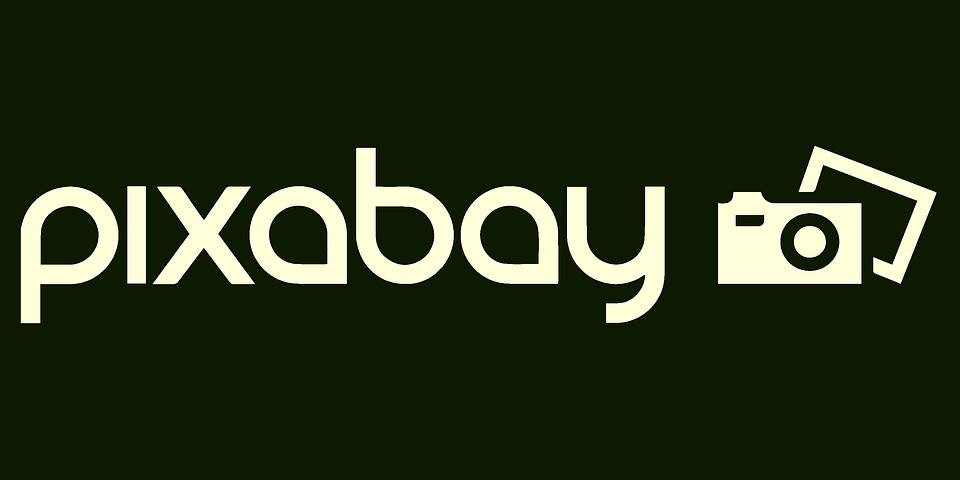 Get ready for over 2.7 million free stock images you can use with any variety of content. In addition, PixaBay features a vibrant online community that contributes new and engaging stock images that boost your marketing, visitation, and engagement.
There is a simplified user interface that is easy to navigate, which is essential seeing how many collections you'll be exploring. The is 100% free content that is in the same vein as Unsplash and Pexels.
The reason iStock is on our list is because it is supported and fed by Getty Images. If you are a professional periodical, magazine, newspaper, or website, you are likely purchasing from Getty because many consider their selection the cream de la cream of visual media.
They offer three different subscription levels (basic, premium, and premium plus video) that starts at $29/month. You can also purchase by image instead of committing to a long-term subscription.
If you like culturally new or trending stock images, then DepositPhotos is your way to go. There is an abundant variety to choose from, each with high-quality options for royalty free content. In addition, you can use video, music, templates, and digital special effects when you create an account.
As for price, this is more in the expensive realm with each additional option you select. The cheapest rate is $13/month for 10 images, and that is where we suggest to start. Odds are you'll get hooked pretty quickly for the more extensive plans, so only do this stock image website if you have high content needs.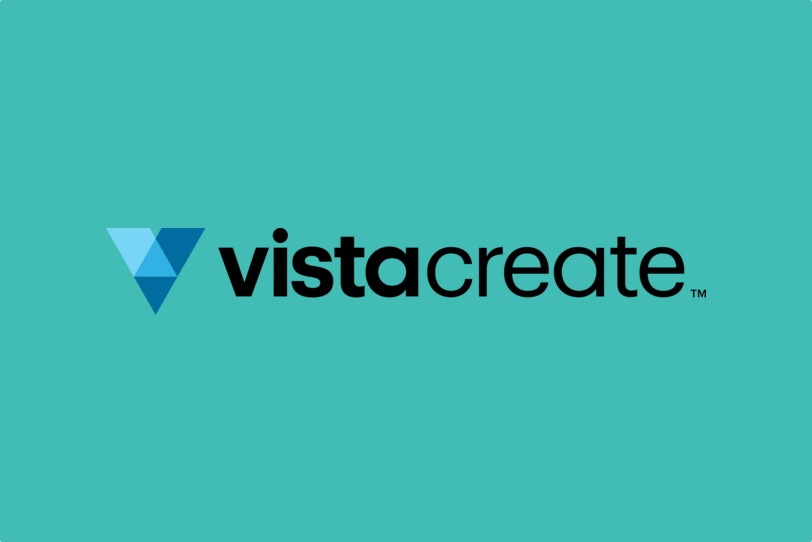 This stock image resource used to be known as Crello. It has a library of roughly 50 million royalty-free creative assets ranging from premium images to videos, vectors, and beyond. All the photos are easy to manipulate, and you get a size and customization option when you download.
This is one of the better options for social media influencers because it is just popular enough to get new stock images on a regular basis, but not so well known that you'll run into duplicate content that often. You can get started with a free trial and upgrade once you see if it fits your needs.
Flickr is one of the most underrated stock image websites because it still carries the idea of being a social media site more than a viable resource. While it is true the site has become a little less popular than its hay day in the early to mid-2000s, it still has a ton of incredible images you will not find anywhere else.
The challenge is that you must be careful of this resource's copyright protection. Because everything is supported by individual users, they will have unique rules on when and where you can make use of the images according to their required attributions.
First off, you get unlimited downloads with Yay Images based on the subscription plan you choose. That is a generous offering for people that have multiple cases of single image uses. For example, if you are sending out 2,000 emails using the same image, you avoid "use-case" copyright problems.
Secondly, their pricing is relatively low. You can get started for only $8.33 a month, which is less than a Netflix subscription. This is a numbers game. You only want to go with this stock image website if you are going to use a large number of the same image for various projects.
This is another unlimited stock image option that easily fulfills the needs of marketers, agencies, content creators, and other working professionals. The monthly subscription plan includes access to themes, plugins, videos, music, graphics, fonts, icons, and more.
In addition, you get access to all kinds of video course templates and eBooks that make content creation way more manageable compared to original work. That is a massive improvement for those needing extra education but don't know where to start. You can sign up for a free trial, but expect to pay $16.50 per month for all the options.
This is one of the less-known stock image websites out there, even though it offers a ton of options and versatility. You can search through a wide range of convenient categories or make use of the keyword search to find the precision image you want.
We included it on our list because it is not so well-known. That means this is a great place to start if you want to avoid appearing the same as your competitors. The pricing is free, with some optional royalty situations if you want to expand into the most recent additions.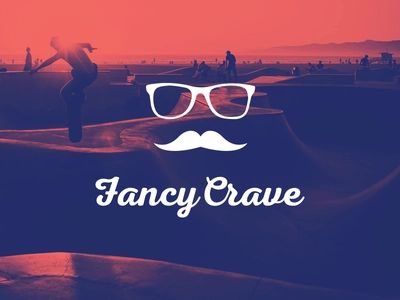 Fancycrave is a freelancer's delight. All the stock images here are designed to be artistic, meaning they stand out exceptionally well when combined with high-quality content. You can view images based on sets or users who have uploaded files.
There is a mix of free and membership access with over 41 unique premium collections that are sure to boost your marketing efforts. The starting package is available at $9.99 per month. We strongly suggest Fancycrave for anyone in the fashion or beauty industry.
Reshot is one of the best websites for finding high-quality stock images. All of its photos are licensed under a Creative Commons Zero license, which means you can use them however you want without worrying about copyright or attribution requirements.
The site's search engine is straightforward and allows you to narrow your results by category or tag. You can also sort photos by color, size, and orientation. The only downside is that some images have watermarks that aren't always easily removed with editing software like Photoshop or GIMP. This service aims to provide visual appeal through high visual contrasting photos and visual media.
Shopify is one of the leading eCommerce platforms in the world. In an effort to keep users on their platform, they have created Burst. This easily allows you to add stock images to your online store without having to venture outside of your native shopping environment.
All the stock images on Burst are unique. You will not find them on other websites unless they have been pirated, which is surprisingly rare. This is an excellent addition to your Shopify account if you are a drop shipper, retailer, white label manufacturer, or in any way affiliated with the eCommerce industry.
We wanted to include a niche-specific stock image website for you, so welcome to the wonder that is FoodiesFood. You get all the typical benefits, like an easy-to-use searchable database as well as robust attribution options for each image, but also highly specialized photos based on the recipes, produce, and meals you enter.
Considering how many social media accounts and recipe websites are out there on the internet, this is a high-in-demand stock image resource. Best of all, this stock image website is 100% free! Some authors are even using FoodiesFood for their own family recipe books.
So, there you have it! Our list of the best stock image websites. We hope this article has been helpful in helping you find the right images for your project. No matter if you are a digital media specialist or social media marketer, you should be able to find a decent resource for any visual media you wish to use – branded or not.