Today I'm going to share with you everything you've ever wanted to know about the eBay global shipping program (GSP). So many eBay sellers have questions about this program, so I figured I would just go over the facts and what it is all about.
Possibly one of the best parts about the global shipping program is that eBay takes control of the security of your package, and you kind of lose any of that responsibility once it leaves the country. So it definitely protects you a little bit better.
Of course, eBay has always offered international shipping. So you can also ship on your own internationally, but just keep in mind that you'll then have to track your packages, you'll have to worry about the customs paperwork, and you'll have to make sure all of the forms are filled out.
eBay created GSP in the UK in 2014, and it came directly from sellers saying, "It's complicated to ship internationally. We don't know how to do it, and we don't know what carriers to use".
It was basically born out of sellers saying that this was a significant pain point for them, so eBay decided to create a program that allows UK sellers to make their listings visible across 87 countries worldwide, and all they have to do is check a box and send the sold item into a shipping hub in the UK, and that's it; it's as simple as that.
It's an intermediated solution, so eBay does the work; the seller doesn't need to worry about calculating costs, what carriers to use, how to manage it because they do everything for you.
The global shipping program ensures that your products are available to over 60 million potential buyers around the world. Therefore if you're only shipping to the United Kingdom, you are really narrowing down who you are selling to, so why not expand worldwide?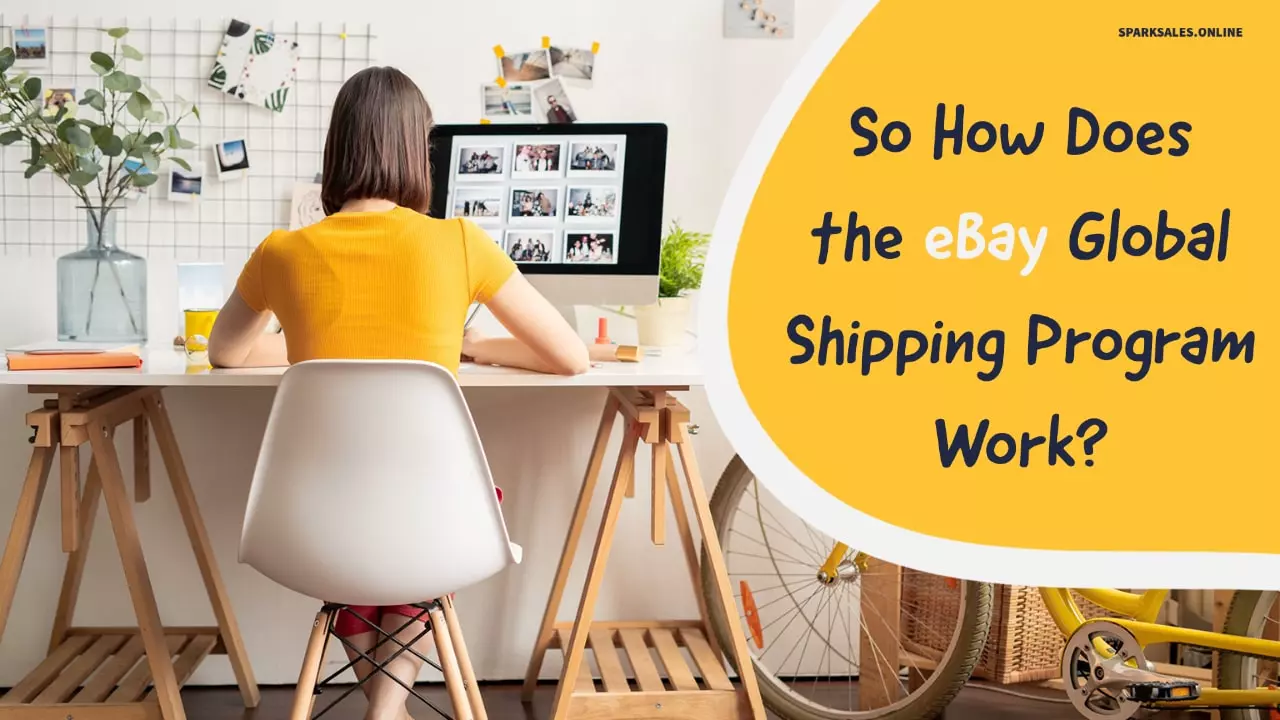 So How Does the eBay Global Shipping Program Work?
When an item sells internationally, you pack it up. Then, you ship it directly to a domestic eBay shipping centre. From there, eBay will take care of all of the international fees and customs and do that whole process for you. Another big positive is that the global shipping program manages export compliance as well.
Unfortunately, many people still don't understand the difference between the two options on eBay; this is mainly because the information available is quite unclear. So, first of all, before you can even start selling internationally, you have to have an eBay account with sufficient past history and reputation. Second, you must have at least ten positive feedback as a seller on that account. Third, your first sale has to have been over 90 days ago. Finally, if you are a non-managed payment seller, you will also need to offer PayPal as a payment option for international buyers.
Okay, so the main difference between the two options: the global shipping program and international standard delivery, is that international standard delivery is a delivered duties unpaid shipping service. So your buyer may have to pay taxes further down the road when the items go through their own country's customs; however, these duties vary from country to country.
With the GSP, you're basically protected from negative and neutral feedback in regards to shipping as well, which is fantastic. In addition, you have control over which items you want to ship with the program, so you don't have to send all of your items using the global shipping program or even offer that option at all if you don't want to. You can also select specific categories for which categories you want to be available internationally.
So essentially, with the global shipping program, you can send your item to a domestic shipping centre. Once it reaches the eBay international shipping centre, they take care of it from there, so you are only responsible for the domestic shipping portion of your parcel's journey, which you're usually doing anyway when selling on eBay.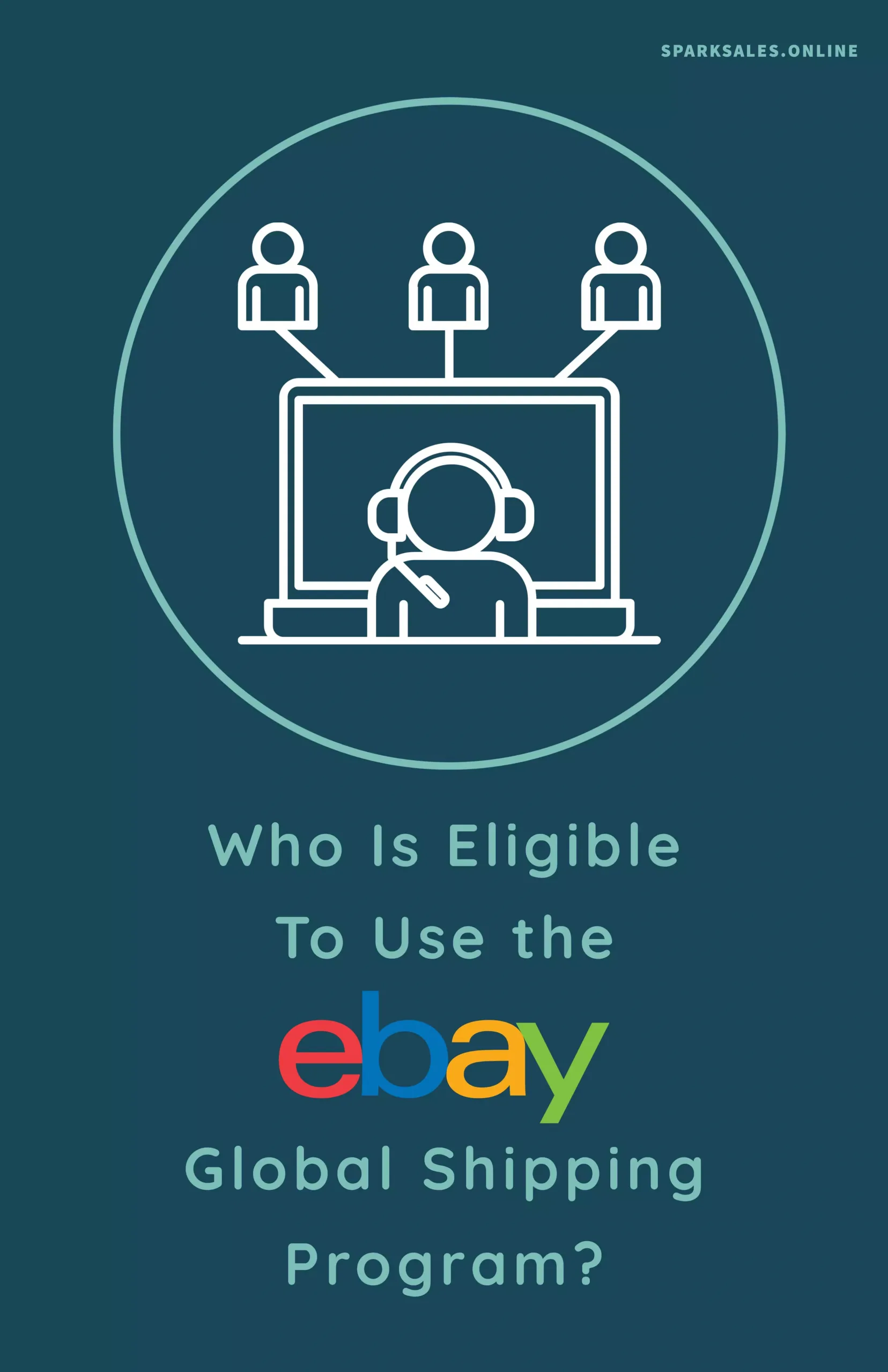 Who Is Eligible To Use the eBay Global Shipping Program?
So your feedback rating needs to be above standard or higher, and you also have to satisfy these further requirements:
Your item must be in the UK.
It must be listed for sale on eBay.co.uk.
You have to accept PayPal as a payment method.
The buyer's delivery address must be an actual street address and not a PO box. eBay does provide some exceptions to that, and there are a couple of countries listed that accept PO boxes. I'm not going to go through all of those, but there are a couple of exceptions, and you can see that list here.
Also, there's a weight maximum depending on the country you are shipping from and a dimension maximum, too, so you just have to make sure that you definitely know the size of your packages. It's so essential with this program that you know how much your parcels are going to weigh and what the dimensions are going to be.
Which to be honest, you're probably doing anyway as an existing eBay seller so that you don't lose money on shipping, but it's even more critical with this global shipping program because you're dealing directly with eBay; you're shipping to their centre. So you don't want to have to owe money after you've sent it there, and you don't want to lose money either, so make sure that you know that before you sign up for the global shipping program.
Also, there is a maximum sales price depending on where you're sending the item. Again, this excludes shipping and handling, but it cannot exceed these maximums, and it varies also.
There's only a couple of specific countries that limit the monetary amounts of what you're selling. However, personally, if I had something that was selling for thousands of pounds, I might be a little hesitant to ship it internationally, but if you're feeling brave, then go for it.
I would not send anything over two hundred pounds; just because you're using an eBay program does not mean that it's not going to have any hiccups. So that's your choice; you have to decide what kind of risk you're comfortable with, but just be cautious.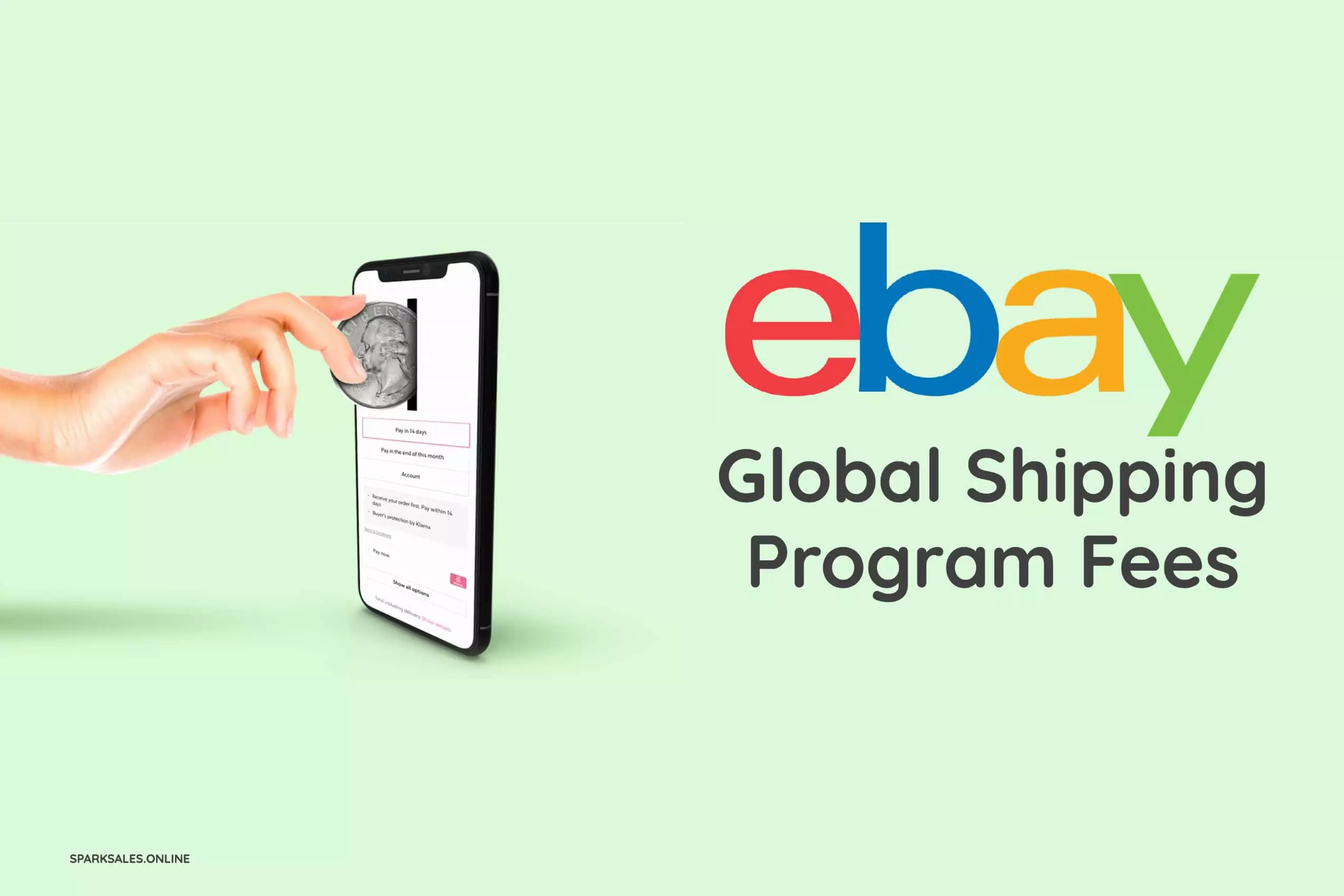 eBay Global Shipping Program Fees
So there's no fee to be part of the global shipping program, which is pretty awesome, but there are still charges that apply to you and the buyer, as there usually would be with any other type of listing.
Your customer will see the estimated shipping and import charges within your listing, and when they actually go to checkout, the final and total costs will be transparent for them to see. As a seller, you receive the item price plus the domestic price for shipping that you requested from the purchaser, so it's similar to selling something as you usually would in the UK.
You sometimes don't even see how much your buyer pays for their total, so that can be difficult when it comes to returns because if they contact you claiming that your product is 'not as described', you have to then find out how much they paid in total in order to initiate a refund. So occasionally, you can lose money on the return side of things, and that's another risk factor you have to take into account when you're shipping internationally.
eBay International Fees
If the registered address on your eBay account is in the UK, eBay will also charge an international fee on each sale if either:
The delivery address for the item is outside the UK, or
The buyer's registered address is outside the UK
Now let's say, for example, that you are a seller in the United States and you sell to a buyer whose address is outside of the US. Regardless of whether you are shipping the item to that country or domestically within the United States, eBay will charge 1.65% of the total amount of the sale, and it's automatically deducted.
Let's look at another not so obvious scenario in which eBay would still charge an international fee: say you have a customer who purchased something from you and they live in Denmark, but they're still shipping within the United States, maybe to a family member, you will still have to pay that international fee.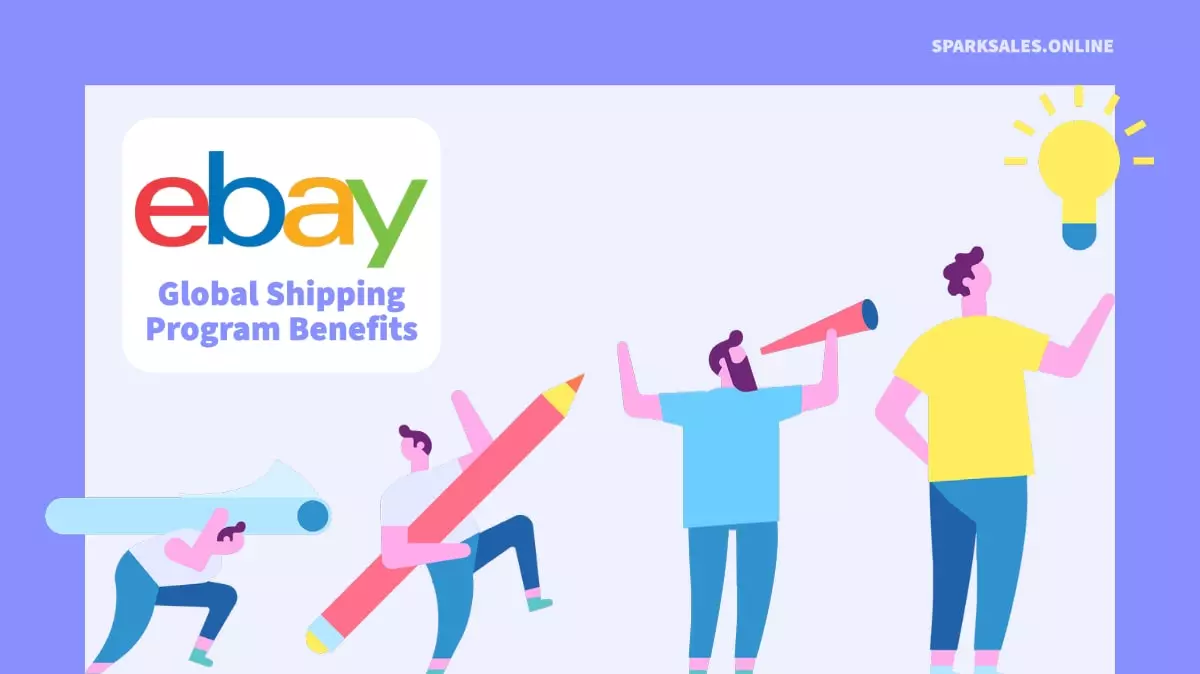 eBay Global Shipping Program Benefits
So what are some benefits of the global shipping program? First, suppose an order is damaged or misplaced in transit. In that case, the eBay case will be decided in your favour, and your ratings will not be affected.
When you provide free p&p to the shipping centre, you'll automatically receive a five-star rating for shipping. Conversely, if you charge for p&p to the shipping centre and receive a feedback rating below five stars, it will not count against your seller performance.
You will automatically receive five stars for shipping time in your detailed seller ratings (DSR) when you ship on the same day or within one business day, upload the tracking information within one business day and have the item delivered to the shipping centre within four days. This is just good customer service, really. Nowadays, people expect their orders on their doorstep the next day anyway, so the quicker you can get them to the shipping centre or post office, the better. So as you can see, there are some pretty significant benefits to being a seller in the global shipping program.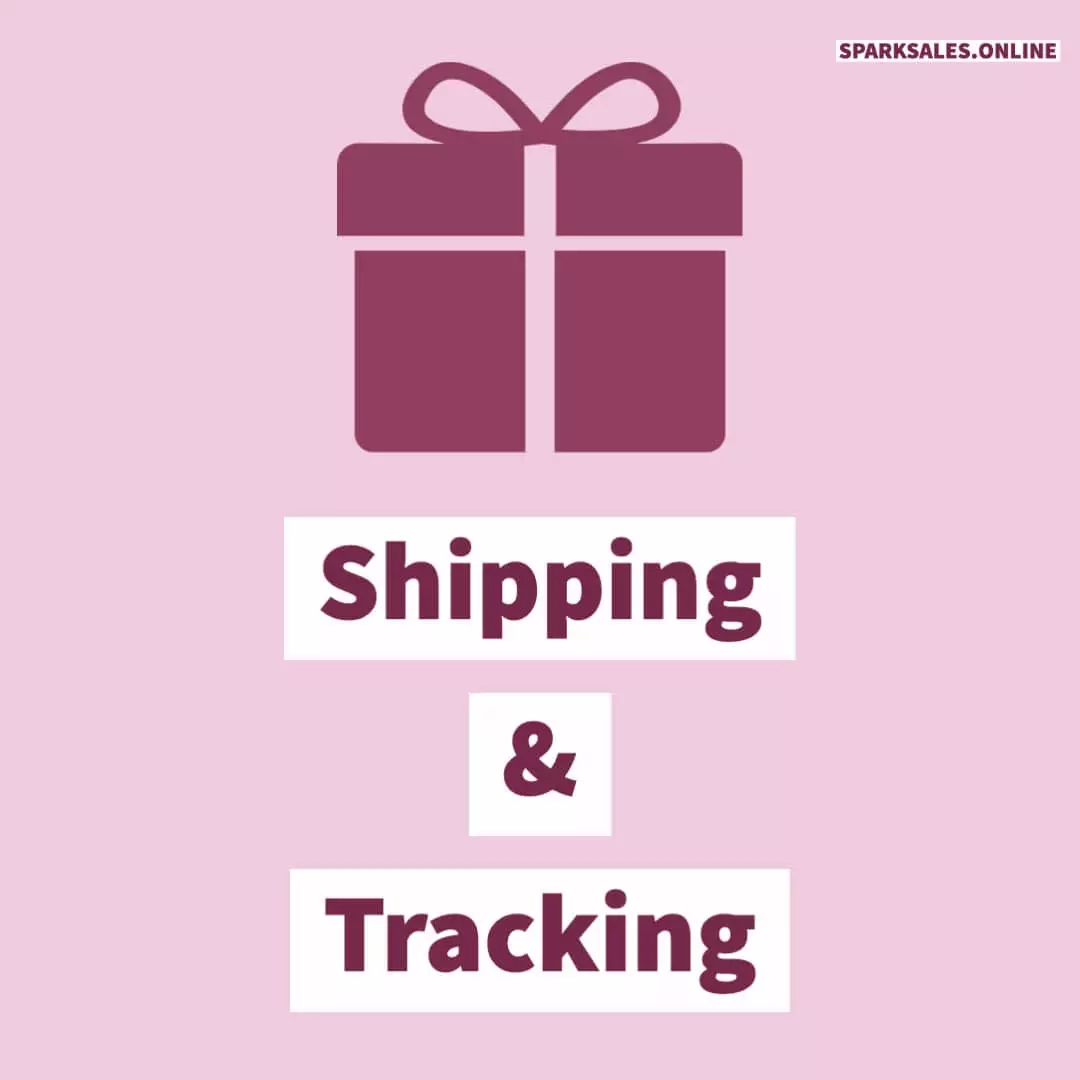 Shipping & Tracking
So when shipping your item to the shipping centre, you must always add the tracking details. Now, if you use eBay shipping labels, then the tracking details are automatically uploaded, but if not, you need to actually manually go in and input those tracking numbers.
Once a tracking number is updated, it has been converted to a global tracking number that you and your buyer can use to track the item as it makes its way to its destination. After that, all you are responsible for is the domestic tracking number, and then eBay takes care of it. When eBay receives it at their shipping centre, they need to know the reference number to know where your package is going and what order it relates to.
Once the shipping centre receives your item, they'll add tracking information that will allow both you and your buyer to follow the parcel's journey.
Top Tips
If you use your own system to send tracking information to your buyer, be sure to send them only the global tracking number so that they don't get confused.
Also, if you create your own shipping labels, include the reference number to make sure the shipping centre knows that it's your package.
Shipping Exclusions
Okay, so there are, of course, some shipping exclusions. If you've already created a list of excluded countries or regions that you do not want to ship to, you can still enforce that list and even set up further exclusions if you wish to do so.
Plus, you can set up additional international shipping services for items that aren't eligible for the program. So you still have the option to use international shipping by yourself if you want to, instead of the global shipping program.
Will I Be Automatically Enrolled Into GSP?
You can go into your site preferences and switch on GSP at the account level. eBay do auto-enrol sellers at specific points throughout the year. Still, it's important to them that it's only above standard sellers, so if you fall below standard, then you won't be able to enrol. They won't register you into the program either because they're looking for buyers to get the best experience, regardless of where they are in the world.
The real benefit of the GSP from the buyer's perspective is that they see upfront at checkout precisely what they're going to pay for the international leg of the journey, and they see that there's a little box that says this item is sent through the global shipping program.
eBay calculate that with an algorithm, and it takes into account many things. First, it considers what the product is. Then there's a lot of clever machine intelligence that takes into account what eBay knows about previous items of the same description, what the weights and dimensions are, etc. Finally, it uses all of that intelligence to calculate the total international cost of that journey at checkout. It also calculates depending on where the buyer is if there are duties to be paid. Hence, it's basically clever machine intelligence that works all of these things out by continually learning.
Best Practices
When using GSP to appeal to a larger audience, you should follow these suggestions:
Offer free shipping to the shipping centre to get an automatic five-star detailed seller rating for the shipping cost.
One business day handling time is always a good idea too.
You can streamline the process by creating a shipping label on eBay that you upload your tracking information to and the specified weight and dimensions of the package. But, again, it's crucial to make sure that you know how much your parcel is going to weigh and what the size of it is before you list it in the global shipping program.
If a buyer decides to buy multiple things put them into one parcel, it's one less package that could possibly get lost along the way.
How To Quote Your Buyer for International Postage When Using GSP
Here's how you can see how much the shipping charge will be for your buyer if they ask you directly. So go into your item listing on a desktop, and scroll down to the postage and payment section. There's an option to change your country from the United Kingdom to basically any other country in the world. So say you have a buyer asking how much it is to ship the item to Switzerland, you just change that drop-down to Switzerland, and you will be able to see how much eBay will charge the buyer for international delivery.
What's becoming more common is sellers doing a combination of both the global shipping program and their own shipping arrangements. This is mainly because some countries are straightforward to ship to, and some are more complex.
Probably the best thing about GSP is that you don't need to worry about any of the documentation that needs to go with your parcel. The program knows what documentation also needs to accompany the package to that country, so if you are making your own international shipping arrangements, make sure that you understand the rules for the country you're posting to.
Restrictions
Alright, so what are the restrictions? So there are obviously some restricted categories, and I really don't want to bore you by listing them all out, so I'll just kind of skim over them so that you get an idea of what those categories are, and I'm sure you won't be surprised by some of them:
Heavy-equipment
Websites & businesses for sale
Smartwatches
Virtual currency
Storage and media accessories
Gift cards & coupons
Fragrances
Fresh-cut flowers and supplies
Backyard poultry supplies
Other pet supplies
Real estate
Stamps
Tickets & experiences
Wholesale or bulk lots
I know that this list sounds like a lot, but it really isn't in the grand scheme of things and how much you can actually sell on eBay.
So that's it, that's all your questions answered about GSP. This is every single thing that you need to know to reach a global customer base quickly and easily. In fact, with the global shipping program, international shipping is just as simple as selling to someone in the United Kingdom. All you need to do is post the item to a UK Shipping Centre, and they'll take care of customs clearance, tracking and all the rest.
Don't forget, If you need support with your online business and are looking to grow your sales further or even get set up, contact us today. One of our team will reach out to set up a call and discuss the support you need. Also, to get more tips and guidance about ecommerce and international shipping, be sure to subscribe to our posts.