Looking to sell your products through Instagram? Not sure where to start? Creating an Instagram shop is easier than you'd think! Best of all, it's completely free. Below are the simple steps for how to successfully sell on Instagram.
Why Selling On Instagram Makes Sense
Before we show you how to start an Instagram shop you should know why it is worthwhile. Instagram is one of the top social media platforms in the world. It gives you access to a lot more potential customers through its huge user base (over 1 billion people worldwide). Instagram is also one of the more user-friendly apps for sellers looking to open online shops. It connects a person or business with their potential customers, allowing them to build brand trust and consumer increase relationships.
The Responsibilities of Shop Owners, Influencers, & Creators
Instagram's Commerce Eligibility Requirements require sellers to:
● Follow Policies and Best Practices
● Provide Current and Correct Information
● Have A Website With Items Available For Purchase
● Be Located In A Eligible Country
● Have Authentic Followers. (No Bots Allowed!)
Build Your Following
Without real followers, you won't be able to make money with Instagram stories or in your shop. That's why the first step of your Instagram sales strategy should be defining who is your target audience and what you will be.
Below are questions to answer about who your ideal or target customer is:
● What are they interested in?
● What's important to them?
● What is their online behavior?
● What problems can your business solve for them?
● Are there other Instagram businesses that sell similar products and services? If so, how do they address their audience's pain points?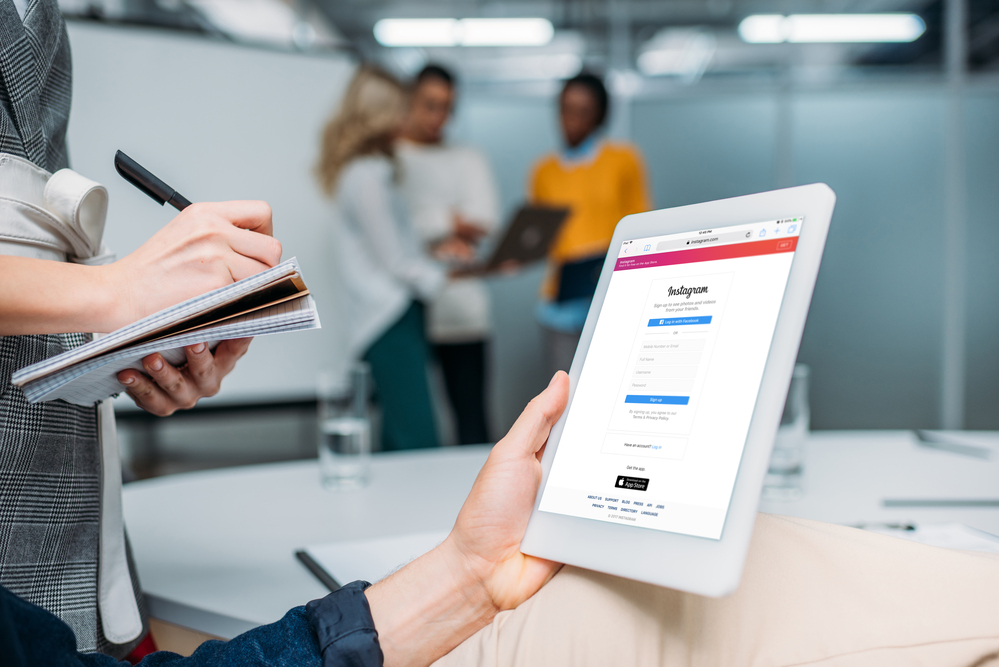 Create An Instagram Business Profile
Your account must be a business profile if you want to sell products. Business profiles give insight into how a follower engages with your content, helping you learn what's working and what isn't. Instagram business profiles allow sponsored posts, branded content, and more.
To change your account go to Settings > Account > Switch Account Type > Click "Business".
Opening Your Instagram Shop
To open an Instagram shop you'll need to be the admin of your business profile and have a verifiable website.
● On your profile dashboard, you'll select settings.
● Next, go to the "Creator".
● Click "Set Up Instagram Shopping".
● Enter your website.
● Establish your checkout option.
● Create a sales channel.
● Create a catalog.
● Add products for sale.
Once finished, look at the shop to make sure it's aesthetically pleasing and formatted correctly. From there, your shop will be open and ready for business!
How To Increase Business On Instagram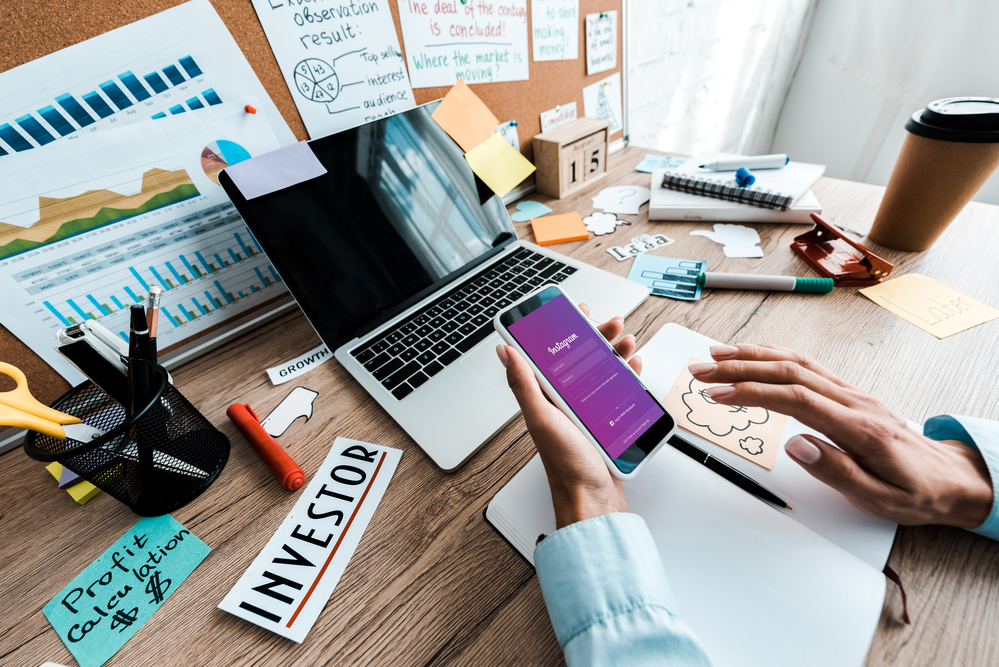 To increase business on your Instagram you'll need to post "shoppable" content. They can be posts, Instagram stories, IGTV videos, Reels, and Instagram Lives. Shoppable posts have products tagged that can be found in your shop catalog. They give new potential customers the chance to find your account.
What To Include In Every Shoppable Post:
● The product name.
● The price of the item.
● A link to add the product to their cart.
● The external website's link where the item is also sold.
● A high-quality image that showcases the product or service.
● A compelling caption with a strong CTA or call to action.
For posts on your main feed, you'll want to click "Tag Products" in the post editor section.
Then choose the product shown from your catalog. You can also manually enter the product name or the Product ID. Then hit "Done". That's all! It's that easy!
How To Make Money With Instagram Stories
Shoppable stores help build trust with potential and loyal customers. They also increase your reach across multiple markets. Stories can be shared between friends which allows new people to find your account and buy products.
Posting Shoppable Stories:
● Create a story that's authentic to your brand.
● Ensure the story is high quality.
● Avoid the hard sell and opt for a more subtle sales tactic..
● Click on the Stickers option BEFORE you post it.
● Select the "Shopping Sticker"
● Tag the connecting item through the product name or ID.
● Post the story!
The Right Selling Ratio
If your only content is sellable posts, customers are not likely to follow you. The best sales strategy is the 8 out of 10 ratio. Out of 10 posts on your feed, 8 of them should be engaging or thought-provoking content while only 2 should be shoppable posts.
For the regular content consider creating posts that:
● Ask questions to followers: This will increase comments which helps your algorithm.
● Touches on current events: This ups the likelihood of being shared across accounts.
● Is unique and creative: The more unique it is the more memorable it will be!
● Give valuable information: Educate the people in your specific market.
● Showing what your business looks like: Customer love peeks behind the curtain.
Reach A Bigger Audience On The Explore Page
The explore page is essentially free promotion to a million people or more a day. It's part of what's called organic reach. When your brand is featured on the explore page it will likely:
● Reach someone who is looking for the same type of product or service you sell.
● Boost engagement on the post.
● Shows the algorithm that people appreciate your content.
● Gains you new followers.
● Increased sales.
But How?!
We've all had the experience of thinking about something we want to buy, opening Instagram, and seeing that very thing featured on our explore page. They do this through their algorithm. It targets consumers based on their search history, online behavior, and past internets.
The Process Of Getting Posts On The Explore Feed
● Use your knowledge of your target audience: understand what content they are engaging with.
● Post at the right time: Posted before work or school hours, during lunchtime, and in the late afternoon. Main feed posts seem to do best when posted at 11 am on Wednesdays.
● Post content that offers valuable information your followers want and need.
● Use reels! Instagram is pushing its reel function and will boost your content that's in this format.
● Use tags: Create posts with relevant tags. The tag should not be the highest volume at first, because that means there will be too much competition. In the beginning, look for low to medium-volume tags.
● Analyze your analytics: Find out what posts are connecting with your followers through your analytics, and then create more similar posts.
You can use ads to bump your standing on the explore page, but some followers don't have as much trust in those as with organic engagements.
Lives On Instagram: How they boost sales and increase shopping
Instagram live shopping is used by a variety of shops on the app. It's a live video where sellers showcase their products. On Instagram lives, you can answer questions for consumers and connect with them directly.
Benefits Of An Instagram Live On Sales
● Tell a story: customers love when they feel they know the story of your brand.
● Build trust: consumers want to know what they're getting. Lives show the products in real-time making purchases feel safer.
● Gain Attention: Lives are really fun, and people want to join in to discover new companies and products.
● Answer Questions: Viewers can post questions on Instagram lives. This gives sellers the chance to further explain.
● Collaborator With other Sellers: Use the 'add a friend' feature to create a dual Instagram live. Combine followers by doing a live with another creator or influencers.
● Create A Schedule: Setting a weekly or bi-weekly live date lets followers know when you're selling. This helps them remember you when that day of the week rolls around.
● Offers Promotions: Selling on Instagram Lives gives you the chance to offer deals and savings if followers tune in. Remember, everyone loves a deal!
● Timeline and Stories Priority: Lives get pushed to the top of your follower's feed. Lives are featured before all other stories on the app.
What to Steer Clear of During Lives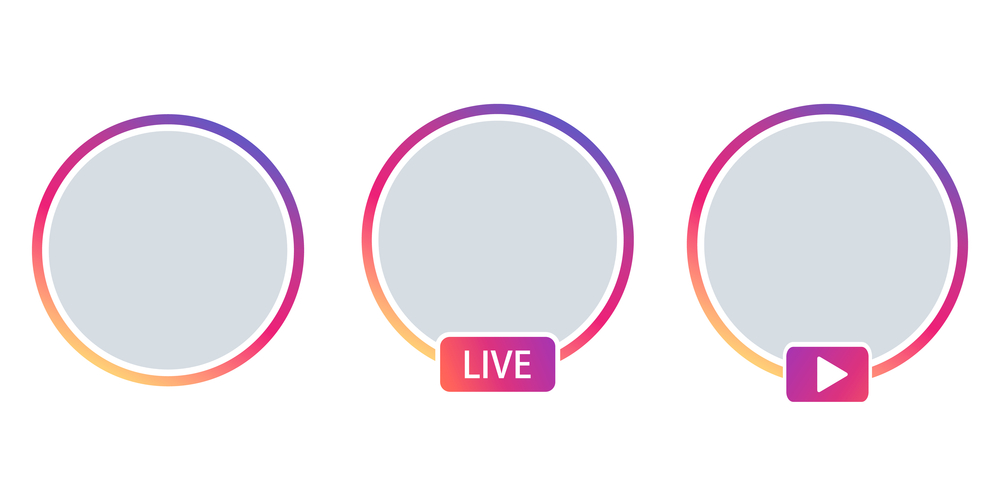 There is something you need to be aware of when doing an Instagram Live broadcast.
● Having A Poor Internet Connection
There's nothing worse than a low-quality Instagram live. If potential customers can't see your products clearly, they won't purchase them.
● Presenting A Monologue, Rather Than Having A Conversation
This is about engaging with your followers. You want to be aware of the comments so that you can talk with them and answer questions.
● Little Or Bad Lighting
Some Instagram lives are so dark viewers can see what's going on. Invest in a ring light or go to a very well-lit room.
Other Tactics That Will Help Boost Your Sales
Share Photos From Happy Customers
This helps build consumer trust as potential customers see that others have had a good experience. Always ask permission before sharing customer photos to your business account. Chances are if they tagged your product they'll be happy to be featured!
Create Tutorials
Use stories or reels to show how to best use or wear your products. Videos over a certain time will be on Instagram Video. These get people excited about buying your product.
Now you know how to sell on Instagram and how to boost sales through the app's various features. We can't wait to see what you create. Good luck!