Today we'll be talking about how to photograph products and items you are selling online and make it look like they were shot professionally by a high-end photographer. The pandemic indeed turned many people into entrepreneurs, selling products and items online and creating a business from home. So here's an introduction to cheap product photography made easy in the comfort of your own home.
First, the only real essential here (apart from your smartphone/camera) is lighting. Surprisingly, all you need at the very beginning is one light and some kind of a reflector, just two things for illumination. Further down the article, we'll give you some hints and tips for super cheap reflectors too.
The items you'll need are:
The products you'll be photographing.
The right backdrop.
Any props.
The camera you'll be using.
If you don't want to invest a lot of money into this, to begin with, it's probably best to use your smartphone. You'll get the best results if your smartphone shoots at least 1080p or high def resolution. You can find out the specifications for your phone's camera online.
Now if you have a DSLR camera all the better, because of all of the settings you can use to your advantage, let's get right to it.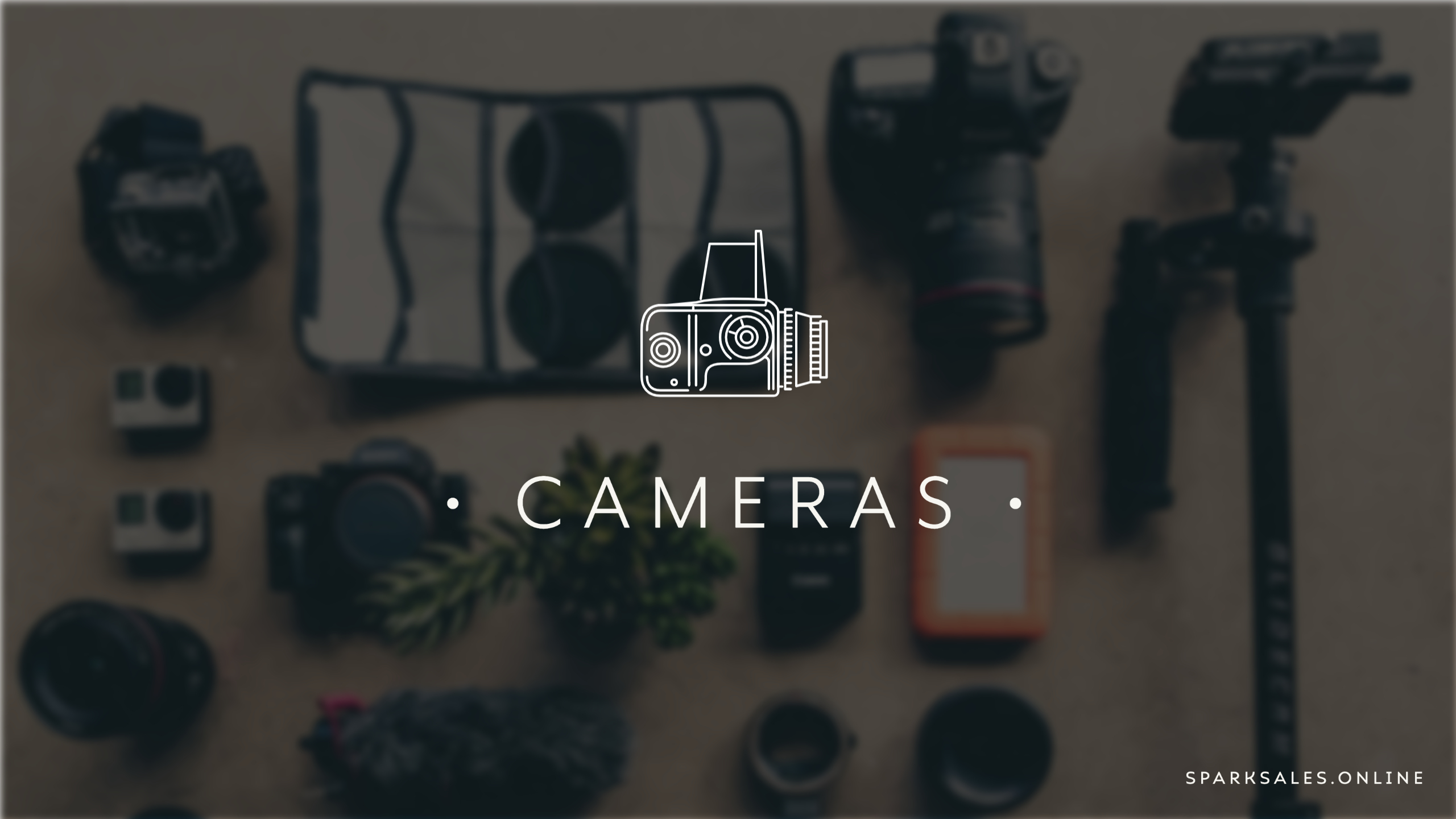 Cameras
So, if you're looking to get into product photography, maybe for your own business and you're not trying to sell your photography services, then using your smartphone camera will most likely give you the results you're looking for.
However, if you're looking to get serious about this and you're maybe thinking about becoming a professional one day, then here are some of the best product photography cameras to get started with.
Nikon D5300
The Nikon D5300 is superb for beginners to product photography or anyone who wants a camera where they can swap the lenses and get creative. This cheap camera is a budget buy that provides enough scope for those hoping to improve their skills and grow their business.
The Nikon D5300 camera has three colour options: red, grey or black. It's made out of carbon fibre reinforced plastic and is a single-shell construction. This design reduces the camera's weight because both the chassis and the body are part of one unit.
It's pretty small and measures 4.9 x 3.9 x 3 inches and weighs just 479g. The camera's back has a large 3.2-inch vari-angle full tilt-swivel LCD monitor that provides terrific shooting flexibility.
The Nikon D5300 uses a 24.2-megapixel DX CMOS sensor and an EXPEED 4 image-processing engine for performance. The big LCD screen can turn 180 degrees so that you can put some creative twists on traditional shots. You can lift the Nikon D5300 up high to take overhead pictures. It's fantastic for flat lays and different perspectives on product shots.
Whether you're purchasing this camera purely for product photography stills, or you're also considering moving into product videography, the Nikon D5300 has what it takes. The autofocus system is super responsive and automatically locates your subject across the shot. When it comes to taking photos in low-light, the Nikon D5300 offers a core ISO range that you can boost from ISO 12800 to a setting equivalent to ISO 25600.
It comes with built-in Wi-Fi functionality that you can use with the popular Nikon app. This app makes it easy to transfer photos and videos to your other devices and enables the camera's remote control operation ability.
The camera comes with a dedicated quick charger, and the battery is capable of 600 shots on a single charge.
In conclusion, this camera is easy enough for beginners to use and offers features and results that are much higher-end than you'd expect. 
Sony Alpha a6000
The Sony Alpha a6000, ticks all the essential boxes that any budget product photography camera should. It doesn't weigh very much, and it can also make use of some excellent compact lenses. It comes equipped with an LCD screen that's easy to angle, an electronic viewfinder and a 16-50mm F3.5-5.6 lens.
This camera gives you full DSLR control and immediate access to the functions you need to shoot like a professional. There are two controls on the top and a settings selector wheel on the back, making it easy to switch between modes and camera settings.
The Sony a6000 is built around a 24-megapixel aps-c sensor, offering hybrid autofocus and continuous shooting speeds up to 11 frames per second. So it will feel just like you're handling a small DSLR.
With the Sony a6000, you can record incredible looking videos and sharing them is super easy because of the inbuilt Wi-Fi and NFC technology connectivity that allows you to control your camera with your compatible smartphone or tablet. Battery life is pretty good too, so you probably won't need to purchase an additional battery.
Overall the Sony Alpha a6000 is excellent for anyone on a budget looking to shoot product photography stills. Or even videographers who want something small but capable.
Canon PowerShot SX620
The PowerShot SX620 is a compact superzoom camera designed for getting you close to the action; this is thanks to a 25X optical zoom. This stylish camera is excellent for product photography when you're looking to upgrade from your smartphone.
Design-wise the PowerShot SX620 HS has a sizable front finger ridge and a generously sized rear thumb rest, making it sit more securely when you hold it. It measures 96.9mm x 56.9mm x 27.9mm and weighs 182g. The build quality is high with premium plastics accented and tactile metal details; it also comes with a metal tripod mount, a rare luxury at its price range.
As for performance, the Canon PowerShot SX620 has a 3-inch LCD screen making the viewing angles and colour accuracy excellent. It can take 295 photos before it needs to be charged. However, this can be increased to 406 images using the Eco mode. The Eco mode conserves power by dimming the display after just a couple of seconds of it being out of use. It will also start it up again instantly by pressing any button.
Overall the Canon Powershot SX620 HS remains an excellent budget camera that outperforms most smartphone cameras in terms of image quality.
Panasonic Lumix GX85
The Panasonic Lumix GX85 camera delivers impressively with both performance and design. The GX85 viewfinder is large and comfortable. It has a decent grip and a tilting touchscreen display with both front and back control dials giving direct access to most settings.
The camera measures 4.8 x 2.8 x 1.7 inches and weighs 426 grams before you mount a lens on to it. The Lumix GX85 includes a 12-32mm lens which pairs well with the compact camera body. It's an excellent choice for product photographers because, with multiple lens choices, you can expand and enhance your creative possibilities.
The integrated viewfinder makes seeing your shots possible even when in harsh sunlight and even encourages better composition framing posture. Performance-wise the GX85 uses a 16 megapixel Live MOS Sensor capable of capturing clear, high-resolution stills and 4K video. Its design also has an extended sensitivity range so you can get the shot in virtually all lighting conditions.
Additionally, the Lumix GX85 can record 4K video with the ability for 8-megapixel photo extraction. It can even take 4K photos with the help of three different settings:
4K burst
4K burst start/stop
4K pre burst
Furthermore, the Lumix GX85 enables 4K Live cropping during video recording and has a built-in stereo microphone which you can use during recordings. If you're planning on taking some of your product videography shoots outdoors, you'll be pleased to hear that it also has a wind cut filter for cleaner audio quality.
Like almost every camera brought to market over the last few years, the Lumix GX85 has Wi-Fi connectivity. There is a Panasonic image app that's easy to use and enables you to take photos and share them. This camera really does have a whole heap of features in a small package.
Canon EOS Rebel SL2
The Canon EOS Rebel SL2 camera is a DSLR for beginners; it has features for photography education whilst still using automatic functions when suitable. Design-wise it is a small, entry-level DSLR measuring 12.2cm x 9.2cm x 7cm and weighing 454g without the lens.
It's available in either black or white, and the grip makes it look much more like a traditional DSLR camera. I love that it has a selfie mode that lets you control background blur even if you don't know how the aperture works.
The Canon EOS Rebel SL2 has a 24.2 megapixel APS-C CMOS sensor and a touchscreen 3-inch LCD for performance. It can record Full HD video and whilst the built-in microphone should be more than ample for most product videography needs, there's also a port for an external microphone if you need it.
This camera is an excellent choice for amateur product photographers because it includes a feature assistant which shows on the touchscreen how different settings such as aperture and exposure will affect the image you are preparing to capture. This feature assistant will help you determine which settings you'll need to blur a subject or have a shallow depth of field.
The Canon EOS Rebel SL2 also has built-in connectivity for Wi-Fi, NFC and Bluetooth. So if you're used to quickly sharing your images on social media, you should be able to carry on where you left off. Overall it's a great entry-level option for budding product photographers.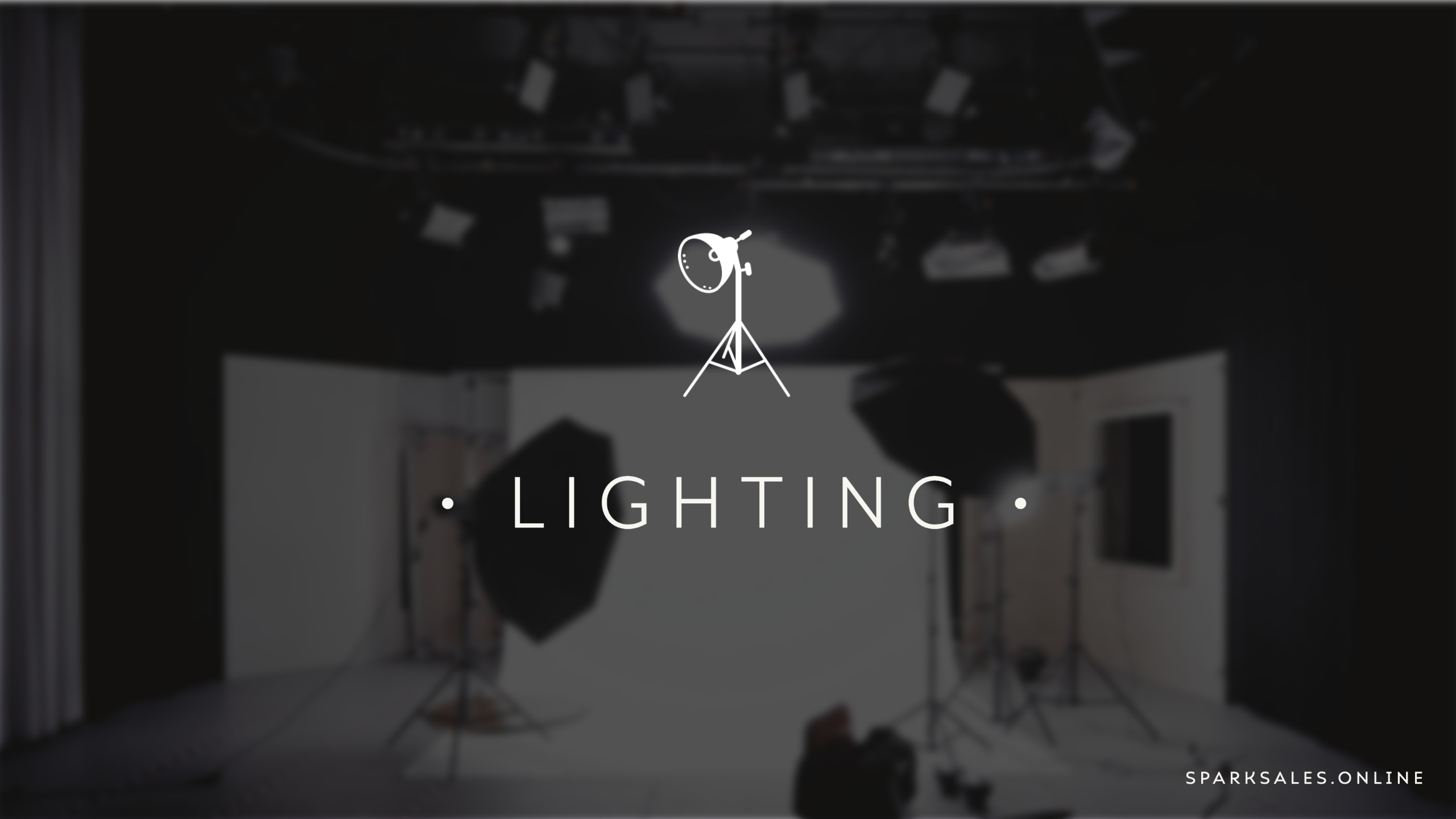 Lighting
So, what light should you buy if you're just starting out in product photography? Now, suppose you've never done studio work for product photography, and you've never used a light before. In that case, it can be intimidating, and it can be daunting when you go shopping for studio lights because there are so many options out there, and the many different price points can be overwhelming.
Most of the time if you're entirely new to studio lighting, you probably don't have a high budget. So the light that I'm going to recommend is affordable for the fantastic quality you get, and I'm also going to let you know what I don't recommend you buy now if you're new to product photography.
Should I Buy a Three-Light Kit?
People often wonder if it would be better value for them to invest in a three-light kit. Now usually these kits range from about £100-£200, so they're very cheap, and it's a very affordable option. However, I don't recommend that you jump in and purchase a three-light kit to start with.
The main reason I don't recommend a three-light kit is that they're just not bright enough and you also don't need three lights with softboxes cluttering up your workspace or studio. Professionals rarely even use three lights for their photography work; most use one or two. So instead, it's best to invest in one excellent light, like the Godox SL60W. It's an incredible quality light for an affordable price, at around £139.
It's so easy to operate, you switch it on, and then you turn it up or down depending on the level of brightness you want. The brilliance of this light is pretty incredible. It's also a continuous light; not a strobe light.
Why Should You Choose a Continuous Light?
For those who don't know the difference between continuous and strobe, continuous light is essentially a constant light, you turn it on, and it stays on. Whereas a strobe light, you sync it with your camera, so that when you press the shutter button, the light goes off, that's the difference between them.
A big reason why a continuous light is a good investment for your first product photography light is that it gives you the ability to take well-lit video footage of your products too because you absolutely need continuous light for video.
Another reason is that you work with shadows a lot in product photography. So you get the best results when you can see your scene accurately, the same way as your client or customer will.
When you are using continuous light, that's what you're able to do, whereas when you're using a strobe, your light is off while you're styling and setting up your scene. So you're not able to see the light of the angles of the shadows. You're only going to see what it looks like once you take the photo and you look at it on the camera.
Do I Need Two Lights or Can I Get Away With Just One?
It depends on what you prefer; photographers tend to like to use two lights, one on the scene's right and one on the left. However, many people do use one light. If you are using one light, I would recommend that you have multiple white boards to help bounce and reflect the light into your scene. Depending of course on what kind of look you're going for with the products you're photographing. It can be useful to have a second light to fill in any shadows that you don't want on your scene.
How Do I Get Rid of Shadows?
When people start out in product photography, the first issue they usually run into with their lighting is shadows. Now, in almost every other subject in photography, shadows are desirable. They add depth, add interest, and they're enjoyable to work with. However, if you want to reduce shadows when it comes to product photography, you either need to use white boards to reflect light onto your scene or another light to fill in the shadows.
Can I Use a Ring Light for Product Photography?
Yes, absolutely! However, you have to be on the lookout for that pesky ring light reflection in reflective products.
A ring light makes a good stand-in for a second or filler light alongside your main light. Remember, you'll probably have to do more retouching work in post-processing to eliminate any ring light reflection.
The best photography situations for using a ring light are:
Beauty product photography
When you're using a model
If you're doing video
What's a Good Second Light To Invest In?
The Godox FV150 makes a fantastic second light investment. However, it's worth pointing out that it is significantly bulkier than the SL60W, and there's a couple of differences.
So why this light and not just another Godox SL60W? Well, this light retails for about £300, so it's over double the price of the SL60W. Despite this, it's an excellent choice because it is a strobe and continuous light in one and it has some special effect features too. It's also even brighter than the Godox SL60W; the output is incredible.
If you're new to product photography and studio lighting, you may not have the budget for this, and you may not even need it, so I would recommend the SL60W if you're just getting started. Don't get those three-light kits, invest in yourself and your business and you will not regret that decision.
Is Studio Lighting Necessary?
When it comes to studio lighting, it really starts to become essential once you have deadlines. If you rely on natural light, when you have cloudy days, or there's a thunderstorm, and you have a deadline to meet you're not going to be able to take those photos.
They're designed to mimic natural daylight as well, so that means you never have to rely on the weather or what time of day you can shoot to get a specific shadow or perfect lighting. You'll be able to switch on your lights at any time of day, rain, hail or shine, and you're going to be able to create amazing photos.
So if you want to level up your product photography, I highly recommend that you give studio lighting a try. It will change the game for you.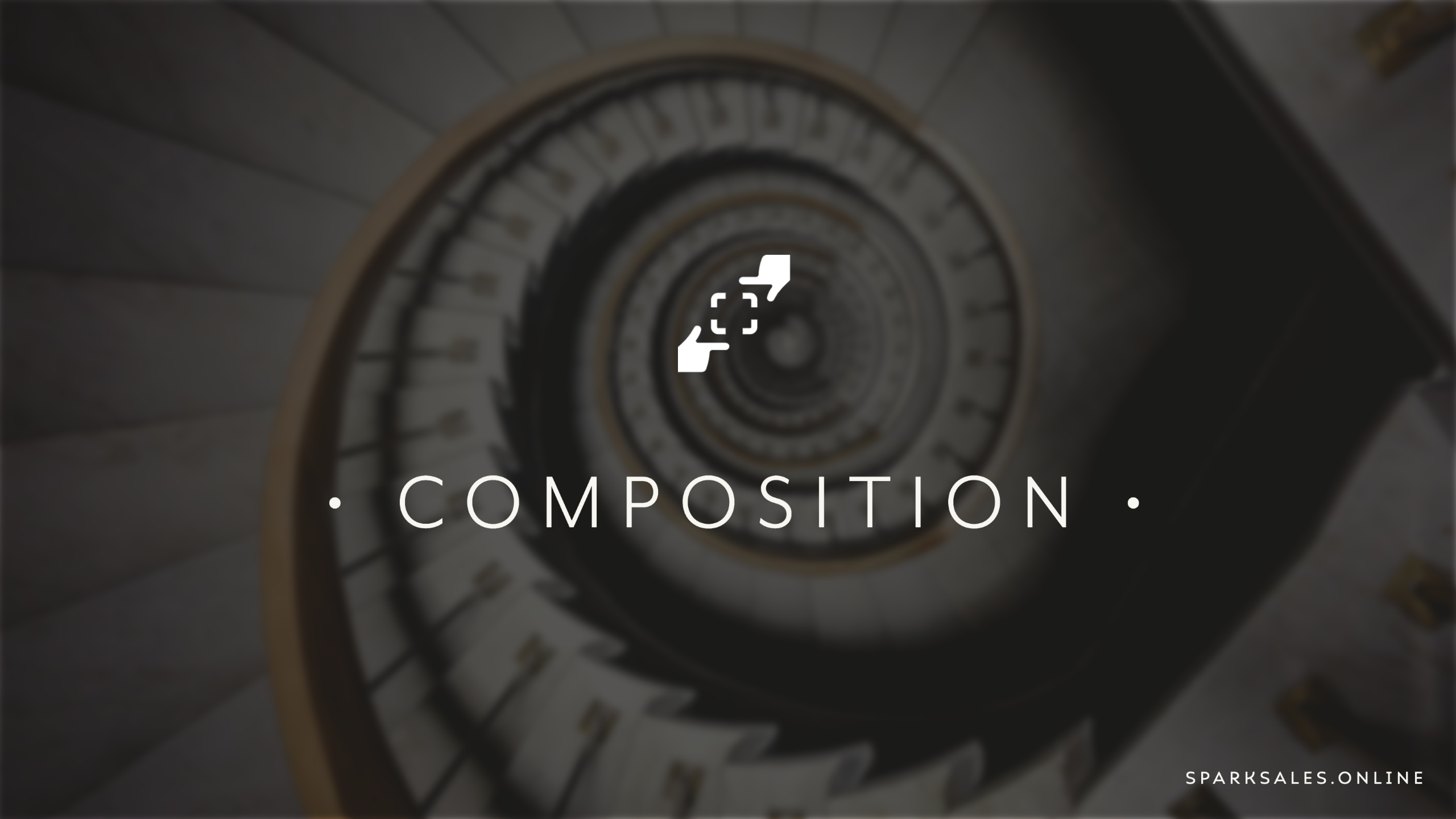 Composition
Product photography is for everyone. Many people think that if they have no interest in product photography, why would they do it? Now, I say it's for everyone because the lessons you learn in product photography translate to every other photography type.
Product photography gives you the control; it takes everything and condenses it into a smaller form. For example, if you're out in the woods walking and trying to create landscapes, you have very little control over that scenario. But let's say you're taking photos of a pair of earrings in your house. When setting up this shot, you control all of the moving parts that differentiate between a good and an incredible image. So essentially you can learn photography whilst having a lot more control on a much smaller scale. This way, when you get out into the less controllable situations, you're a lot more equipped.
This idea of just shrinking everything down into a more controlled environment is why any amateur photographer should try out product photography even if it's not something they want to do as a career or anything like that. It's just a fun, practical way to practice and get better at what you do.
Filling the Frame
Composition is genuinely one of the most challenging pieces of photography to master because for a lot of people, it comes naturally and for a lot of people, it simply doesn't. Now, if you're somebody who composition doesn't come naturally to, then product photography is a way to practice that and make it a little bit easier for you.
It gives you an arena where you can comfortably get things wrong and learn what you need to do to improve. You can say to yourself "What's wrong with this photo? Do I need to rotate this product? Do I need to move this around?" The best bit about this is that you can apply everything you learn about composition from these trials and errors to any other photography or videography type.
So, maybe you're out taking shots of landscapes, and you think "The composition here, there's too much negative space at the top, so maybe I need to find something to put in the foreground of this image". These are lessons that are very quickly learned in product photography.
So, firstly, the layout is everything. Fill up your frame and focus on composition.
Details, Details, Details
Details matter so much in product photography because everything is, once again, condensed down. So, for example, when it comes to jewellery and watch photography, some elements that you need to pay attention to are things like:
The wristwatch strap being flat or fastened. Many people might overlook the fact that the strap creates the silhouette of that particular watch. So if it's twisted or off-centre whilst you're taking the photo, it's going to look strange.
The same thing goes for wires and cables. Let's say they're twisted up, or they look kind of weird. If you miss that detail, it will present the product in a less than ideal way, and hence the consumer might not like it as much as you want them to.
This is once again an element of photography that might not come naturally to you, and every time you're doing product photography maybe you have to sit and stare at the layout for a second and think "Okay am I missing anything? Is there something off here?"
Play With Colour & Texture
Both colour and texture can add a lot to a boring product. If you're taking photos of 20+ products a week, you're bound to get one or two items that are just boring, and if you photograph them in an unimaginative way, it's only going to enhance how unexciting that particular product is. To counteract this, you should incorporate colours and textures into these photos' background to add something more to the image.
Also if you have an exciting product, that you really like, you can think in terms of monochromatic colours and say "Okay, what could I do to highlight certain details here that I like? What can I do that might highlight the other details inversely?"
More Light, Better Light
Another thing to bear in mind is more light. Better light is everything, and if you don't own a light, window light is your best friend. Figuring out how you're going to get your product as close to the window as possible is a good idea.
Obviously, with product photography, details, and clarity are going to matter. You want a nice clean image and more light will give you that because you can keep your ISO low, which will illuminate all of the product's details.
Window light is a good cheat, but it's honestly not as good as having some studio lights. So, if this is something you want to take seriously, you can consider investing in some of the options we covered further up in this article.
Understand How the Product Is Used
Be sure to capture the product that you're taking a photo of in a way that makes sense to the viewer. If you had a slow cooker, are you going to show it on the beach? No, you're going to show it somewhere where you want to be warm and cosy. That's an elementary example but think along those lines. What is this product for? How do I show this item in a way that makes sense to someone interested in it?
As you probably already know, marketing is everything, and one super exciting phenomenon that's happened in the last couple of years is the increase in dropshipping stores on social media. Essentially there'll be a Facebook page or Instagram account that runs an advert that says "Hey, check out how cool this coffee cup is!" Someone buys that cup, and maybe it only cost £1 to make, but they're buying it for £20-£30 because they believe there is brand continuity behind it.
People achieve this level of success predominately through product photography and the story they're telling with these particular products. A £3 throw cushion is a £3 throw cushion until it's presented like a £40 throw cushion, so keep that in mind.
Creating Product Listing Images
When creating product listings, place all images on a white background; this complies with marketplace policies. Remember, the images you choose to upload for your product will affect customer buying choices, so quality matters. Choose images that are clear, easy to understand, information-rich and attractively presented.
Amazon Image Requirements
MAIN images should have a pure white background (pure white blends in with the Amazon search and product detail pages – RGB colour values of 255, 255, 255).
Images should be 1,600 pixels or larger on the longest side. This minimum size requirement enables the zoom function on the website. Zoom has been proven to enhance sales.
Images must not exceed 10,000 pixels on the longest side.
Amazon accepts JPEG (.jpg), TIFF (.tif) or GIF (.gif) file formats, but JPEG is preferred.
Animated gifs are not supported.
Read the complete documentation here.
eBay Image Requirements
Photos need to be at least 500 pixels on the longest side but we recommend you aim for 800-1600 pixels on the longest side. The photo uploader can take images up to 7MB in size
Capture images of the top, bottom and sides of your item with detailed close-ups. Also, include photos that clearly show any flaws, scratches or other imperfections
Don't overlay text such as "Free postage" or seller logos. That kind of information should go in the title, subtitle, or item description.
The minimum size of image should be at least 100X150 (or 150X100) pixels in JPEG file format.
Read the complete documentation here.
Props
Here's how to level up your product photography and videography skills. Now, props needn't be expensive; you can definitely do this on a budget, some are even free.
Some of the best stores to go to for props are places like Poundland, Wilko or in the US, Dollar Tree. Surprisingly, places like £1 or $1 stores, where you can buy a lot of inexpensive items, can be a product photographer's best friend.
Foil Cake Boards
Yes, these are usually used to serve cake, but that's not what we're using them for! These come in gold or silver, and they are very sturdy. When it comes to product photography, these are super useful to act as reflectors to bounce light.
You can use the gold one to add a little bit of warmth to your scene or use silver to go for a cold neutral tone. On the back, they are white so you can use them to bounce the light neutrally too.
If you're feeling creative, you can spray paint the back of a couple of them matte black. Then you can also use it to block the light and have a negative effect. I suggest buying four of them, two gold and two silver. That will also give you two white and two black boards on the reverse, and that should cover most of your product photography needs when it comes to reflectors.
Slate Cheese Boards
These come in so many different shapes and sizes and are fantastic as a background for product and food photography. The rugged natural texture looks stunning in pictures, and they're ridiculously cheap at £1. You have lots of options with these; you can get them in super large charcuterie platter sizes or in small slate coaster sizes too.
Coloured Paper
The next thing that's super useful to have around is coloured paper. Again in these discount stores, you can buy packs of coloured paper that have many different shades. These are great for product photography because you have so many choices. Just place some on your table, put the product on top and you have a different colour story for every shoot. You can play with geometric lines and shapes, and if you happen to have any origami skills, then the possibilities are endless!
Opaque White Shower Curtains
An opaque white shower curtain is terrific to modify the light. You can use them as large screens because shower curtains are so big. The screen enables you to achieve a gradient that will reflect on shiny surfaces. Plus, if you have a home that doesn't face a desirable natural light direction, you can hang them up in front of any windows to make the light less harsh and more soft and cosy. For smaller screens or to act as a diffuser, you can use baking paper. Be sure to safely use the shower curtain and keep it clear of lights that could cause the plastic to melt.
Small Hand Towels / Face Cloths
Another thing that's useful to have when you are doing skincare product photography is face cloths; you can usually pick them up for about 50p.
They're great for using as a part of a flat lay or by rolling them and stacking a few together to give off a spa vibe. You could even tie some jute string around them to provide you with a more organic eco look.
You cannot go wrong with hand towels; they're super cheap, and they come in so many different colours so you can choose the shade that will complement the product you are shooting.
Artificial Flowers & Plants
Next up are artificial flowers and plants. These are great to cast a shadow over your product or to give a little bit of an earthy vibe to your scene.
Artificial cherry blossoms are beautiful, and they work perfectly when you are shooting Japanese skincare.
Whenever you're going to a dollar store or pound shop, remember to browse all of the lanes because you never know what treasures you're going to find!
Rocks, Wood, Greenery
Lastly, let's talk about free props, and obviously, you can use nature. You can collect some rocks, branches and leaves and you can use those when you are shooting natural ingredient-based skincare, or you can use them as a pop of greenery in your shoot.
If you're creative, you can use natural items in an unnatural, unobvious way, like photographing high heels on a rock spray-painted neon pink or a wristwatch resting on some reclaimed driftwood.
Food Containers
When it comes to food photography, you can sometimes find great props included with the food you buy pre-prepared.
For example, I sometimes buy desserts that come in those little glass or ceramic ramekins, and they make perfect props.
Free Backdrops
If your budget is small, one of your most significant sources of free backdrops can be home renovation and decor stores because you can ask for a free sample of wallpaper. The possibilities are endless here because they come in every single colour and pattern you can imagine.
The best part? Even if it gets accidentally damaged on the shoot, it's free, so you can always go and ask for a new one.
Building a prop wardrobe is not about the budget; it's more about opening your eyes and using your creativity. Seeing what works for you, your photography style and what you can use in ways that other people aren't.
Remember to take a closer look at what's included with the packaging of your products. There's usually little extras, like pretty glass bottles or ceramic ramekins. You can use these for food photography shoots or to add a little bit of texture to your flat lays. Simply experiment and have fun with it, it's just a picture so you can always take another one!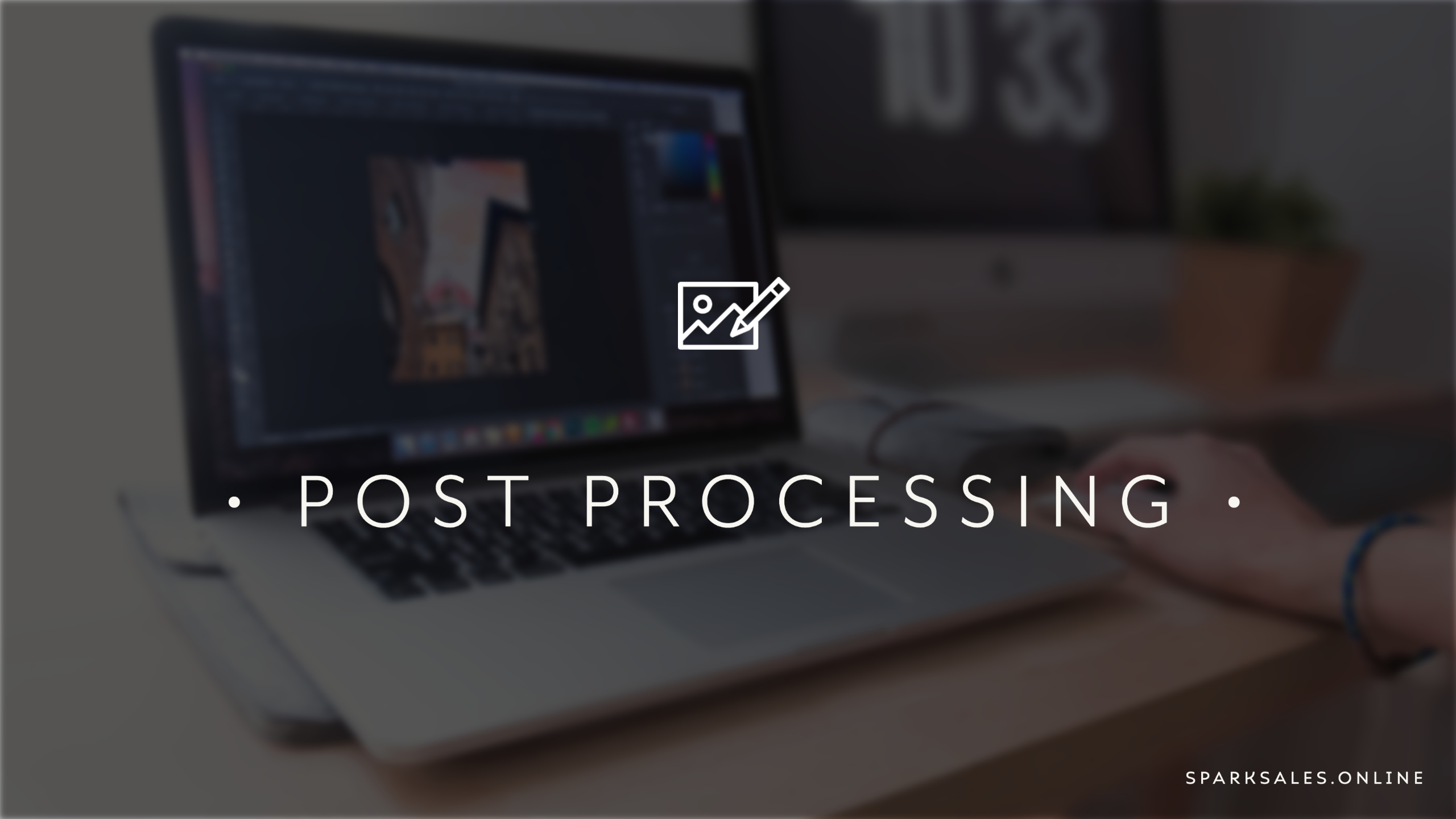 Post Processing
Now, bear with me here, but I think that when it comes to post-processing, it can actually be quite therapeutic. However, I know many photographers and graphic designers seem to see it as a bit of a chore, which I understand. Photographers (if they like what they do) tend to want to be taking pictures, not stuck in front of a computer.
If you're new to product photography and especially if you're trying to get great results on the cheap, post-processing can be very intimidating.
The best approach for a beginner is to just look at the photograph and gauge what they want to change. That's a much more natural approach than working through a setlist of adjustments. As time goes on, you'll improve and see instantly what needs to be changed in post-processing to enhance the shot.
Work on your composition first because that's super important. It's the base, and no matter what you manage to do in post-processing, nothing can rectify poor composition.
Do I Need To Know How To Use Photoshop?
Not to start with, you can do virtually everything you'd ever need to do to adjust and retouch a product's image with Lightroom.
Adobe Lightroom makes it easy to edit your product photography shots in post-processing with sliders. You can drag these sliders higher and lower to adjust things like sharpness, saturation, exposure, temperature, etc.
Retouch Everything
We already talked about details, and you can fix details in post. So if you see some dust in your image or you see something laying on top of the product go in there and retouch it.
Take the extra time, I know it isn't enjoyable, getting in there with that little selection tool over and over. Still, it makes a massive difference in how the final product looks and if you're doing this as a job for somebody you want to make the best impression possible.
Keep an Eye on Colours in Post
Now I know many people love to edit their colours, but if you are capturing a product that is colour specific, you want to make sure that you're staying in line with how the product looks.
Mainly, you don't want to sell someone on something that's not what they want. Like if you're photographing a navy suit jacket and it comes out looking more of a black shade in your photo. The buyer might want a black jacket and not the navy one they're going to get, and that's going to cause problems for your business or your client.
So keep colour adjustments to an absolute minimum. If you're going to change anything around, I recommend making your colour adjustments more towards what the product looks like in real life instead of adjusting it to what you want to see.
It's important to remember that whether your budget is small or large, product photography is not necessarily about what you want to see; it's about presenting reality in the best way possible.