The Amazon marketplace is an excellent way to make money. There are plenty of products that sell well on the platform, but it can be hard to know what those products actually are. We did the research for you, so now you can discover the best-selling items on Amazon and start earning passive income from them!
As an ecommerce shop owner or drop shipper, staying on top of the latest trends and consumer demands is crucial for maximizing your revenue on Amazon. To help you stay ahead of the game, we've compiled a list of the top Amazon products to sell this week.
How We Researched
To create this list, we first needed to gather data from a combination of places. So we went with other top-ranked bloggers, social media trending items, Google Trends, and common-sense analysis.
Finally, we went with our gut. No matter what technical aspects are being considered, don't forget the most valuable tool – your instincts. You want to make informed decisions about the items to buy and sell on Amazon. For example, we wanted to be sure to add some winter items and products you would use when stuck indoors because of the cold, rainy, or snowy weather.
Once all that was done, we looked at Amazon's listing details and reviews, just to be on the safe side of consumer demand. All said and done, we have a solid list of items for you to leverage right now!
Top Amazon Products to Sell
1 – TheraICE Gel Ice Cap
You may have heard of TheraICE, and if you haven't yet, let us tell you about it. It's a product that helps you cool down from a migraine or other head pain. The ice cap has been used by many customers and has given them relief from the pain they experience.
It can be used on your forehead when having a headache and will help relieve the pain by cooling off your head. With so many of us feeling the strain of long working hours from home, it's nice to take a break and cool off.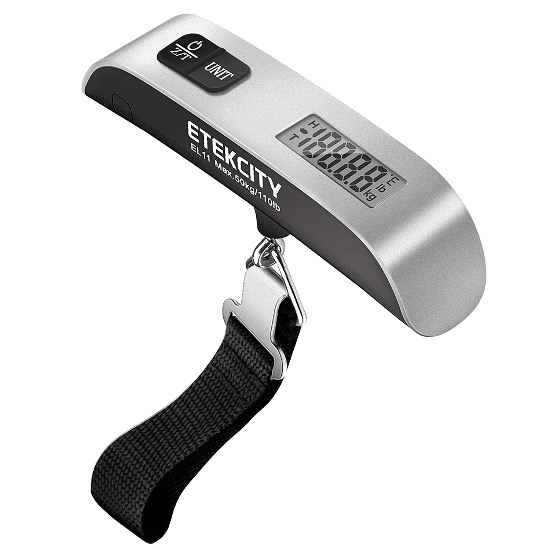 2 – Portable Luggage Scale
This portable luggage scale is a great product to sell on Amazon. Considering how many people are finally getting back out to the airports and trains for international travel, this is a must-have. No one wants to pay the extra fees for overweight bags.
It's a best-seller on Amazon. It can help you avoid over-packing and easily fits into a drawer or your luggage. Many travelers come home with souvenirs, and this helps avoid stuffing your bags for the return trip.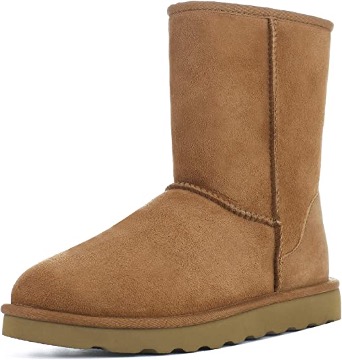 3 – Fur Winter Boots
Fur Winter Boots are a winning product to sell on Amazon. Not only do they have a high demand, but they are also a high-quality product that can be used for many years.
If you're looking for the perfect gift for someone or want something stylish, look no further than these Fur Winter Boots! They come in different styles and colors so there's something for everyone. These boots are comfortable and warm, which makes them perfect for any occasion. Let's face it, boots like Uggs never went out of style.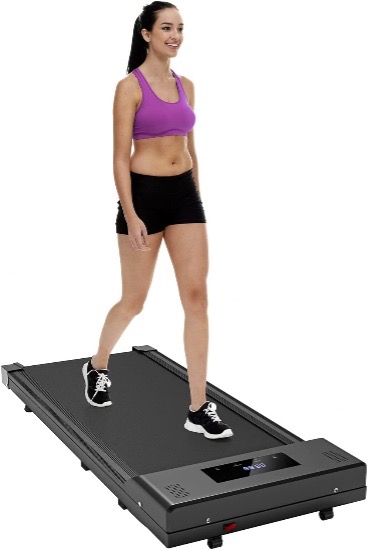 4 – Walking Pad
The Walking Pad is a great tool to help you walk, jog, and exercise without pain. The goal is to get in a solid workout at home without taking up so much room that you need an entire dedicated space.
With the rise of at-home workouts, a walking pad is an excellent addition to any ecommerce shop. It's a best-seller on Amazon and a must-have for anyone looking to stay active. This is an incredibly well-selling item when you think of how many people work from home or don't want to deal with the gym environment.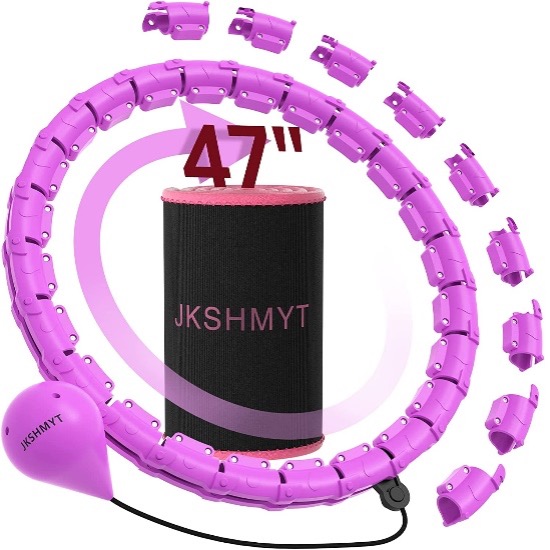 5 – Weighted Hula Hoop
Sticking in the fitness realm is the Weighted Belt revolution that is not only trendy, but showing solid results on many social media platforms. It comes in multiple colors to match your style and is excellent for exercising and fun, so you can use it both at home and at the gym!
Hula hooping is a fun and effective exercise, and a weighted hula hoop is a top-selling item on Amazon. It's perfect for those who want to tone their core and improve their fitness.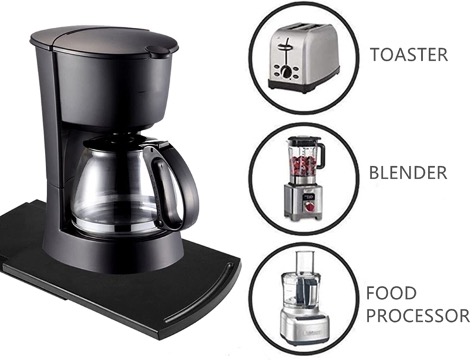 6 – Sliding Kitchen Caddy
This is a great product for storing spices, small appliances, and condiments. The sliding caddy works by having a smooth surface that extends whenever you want to use certain items, like a coffee maker or toaster.
The goal is to create more space in your kitchen that is both functional and doesn't look like it is hard to use. Best of all, you can toss the caddy into the dishwasher if it gets a little funky from everyday use.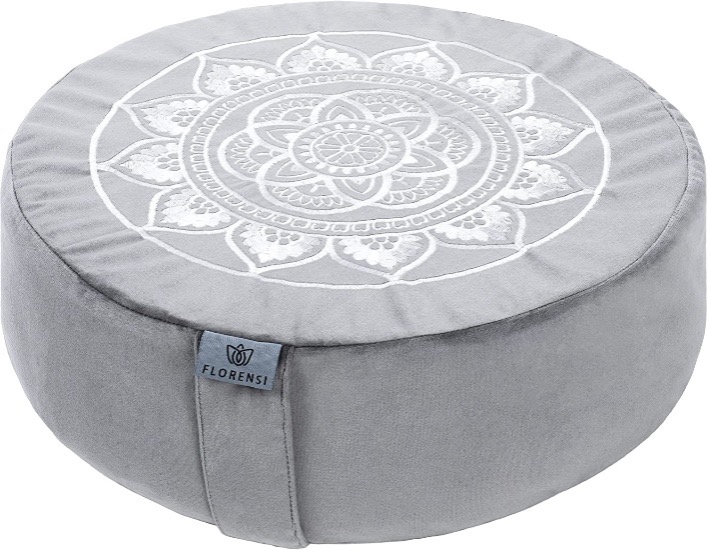 7 – Meditation Cushion
Meditation is a practice that has grown in popularity over the past few years. More and more people are practicing meditation, with a growing number of Americans doing so on a regular basis.
A common way to start meditating is through the use of a meditation cushion. These cushions provide comfort while you sit cross-legged or in another position and help you stay focused on your breathing, your body's position, or whatever else you might be focusing on during your meditation session. They include a removable top for cleaning and often double as a pet bed if you're not paying close attention!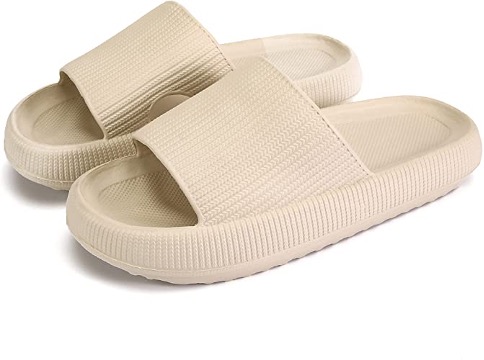 8 – Pillow Cloud Slides
Pillow Cloud Slides are a set of foam slippers designed to keep your feet cool and dry. They're great for indoor or outdoor use, and they can be used by people with sore feet that do a lot of standing during the day.
They are available in a wide variety of colors and designs and have gone viral on TikTok and Instagram many times over 2022. With a reasonable price tag and many celebrity endorsements, this is a welcome addition to any ecommerce storefront.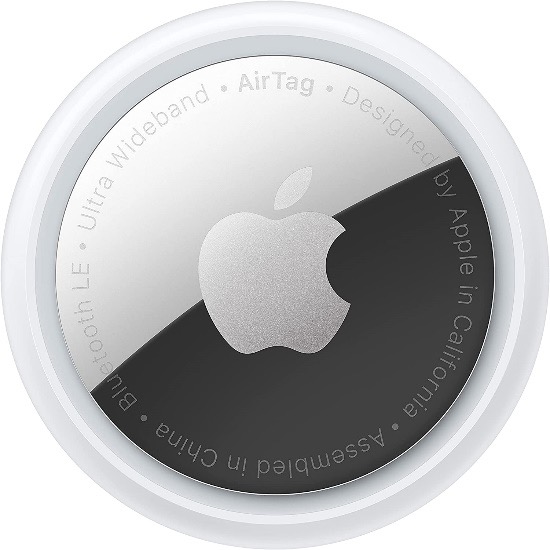 9 – Apple AirTag
This small, coin-shaped device uses Apple's Find My network to help you locate and keep track of your personal items. It's a best-seller on Amazon and a must-have for anyone looking to stay organized.
While we usually avoid name brand products because the competition is high, this is a fantastic addition to the list as it compliments practically any other product you are buying. Shop owners will love expanding their line of products, and consumers will appreciate an easy-to-use device for finding car keys and other often lost items.

10 – High Waisted Yoga Pants
While high-waisted yoga pants may not seem like the most exciting product on Amazon, they are an incredibly hot trend that is going to be huge this year. And we want to make sure you get a piece of this action!
High-waisted yoga pants are comfortable and flattering, with the added bonus of being able to wear them in public without looking like you're wearing your mom's old leggings (or worse). They can be worn with various tops or layered under cozy sweaters. They're great for working out or lounging around at home—you can't go wrong! These versatile bottoms come in different colors and sizes so there's something for everyone.
11 – Carhartt Knit Cuffed Beanie
Sometimes you want to keep your head warm and look stylish at the same time. The Carhartt Knit Cuffed Beanie is a great choice for this that many celebrities wear when in cooler climates. It is both functional and taps into the hippie/Boho scene!
Carhartt is a brand that is well known for its quality products, and this beanie lives up to expectations. The cuffed design keeps your head warm in the winter while providing style at the same time.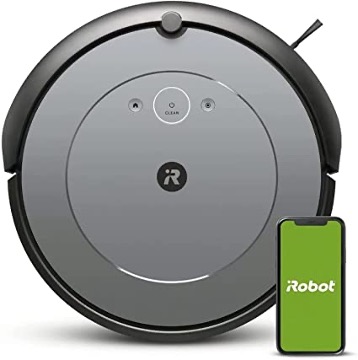 12 – Roomba i2 WiFi Robot Vacuum
The Roomba i2 WiFi Robot Vacuum is a robot vacuum that uses the iRobot HOME App to let you control it from anywhere. With its advanced navigation system, this device can clean areas it's never been before and return to its home base to recharge when needed.
It will also automatically resume cleaning after charging so that you don't have to worry about scheduling every time you want your floors cleaned. This product features Spot Scheduling, Auto Charge, and Resume, as well as Virtual Walls navigation. An excellent choice for a busy family.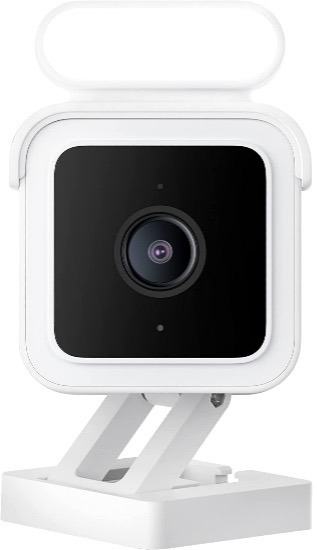 13 – WYZE Cam Spotlight
The WYZE Cam Spotlight is a 1080p HD smart home camera that connects to your WiFi network. It has two-way audio, night vision, and an LED ring light that you can control with your voice or via the app. You can set it up as part of a group of cameras that will alert each other if something moves in the house.
As more and more people are experiencing the advanced security of at-home cameras, this is a great way to keep in touch with your kiddos while on a date or check in with your pets when on vacation.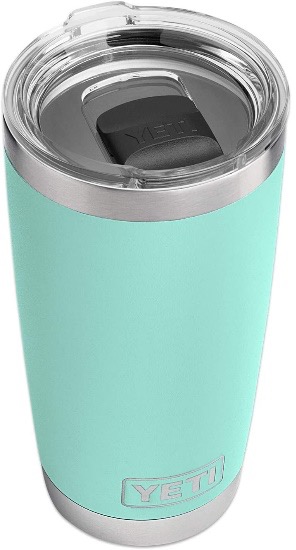 14 – Rambler 20oz Tumbler
You cannot turn around in any coffee shop or gym without seeing someone holding this tumbler. The Rambler 20oz Tumbler is a stainless-steel travel tumbler for hot or cold beverages. It comes with a no-sweat design, so your hands won't get wet when you're carrying it around.
This product will keep your drinks at their ideal temperatures for hours—the double-wall vacuum insulation keeps hot drinks hot and cold drinks cold for up to 12 hours! The Rambler is made from food-grade 18/8 stainless steel, which means it's BPA-free, FDA-approved, and fits most cup holders. The lid also snaps on tight to prevent leaks while you're on the go!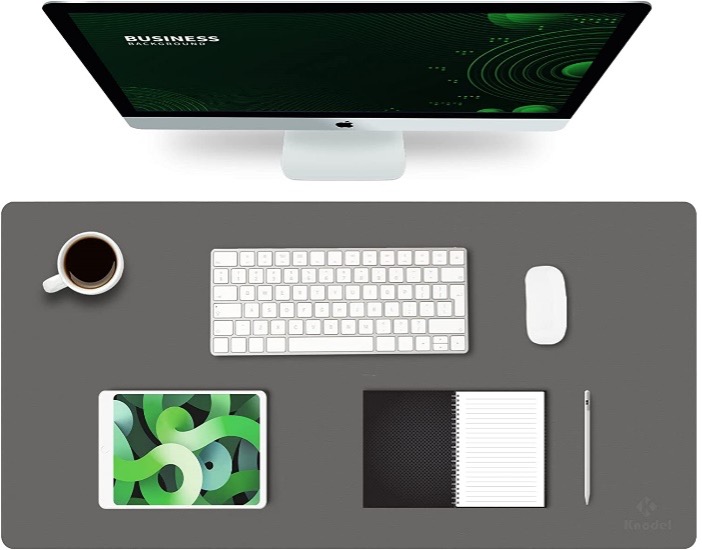 15 – Leather Desk Pad Protector
Again, this list of the top products to sell on Amazon this week caters to the growing population of people working from home or building a side hustle.
If you are looking to purchase a leather desk pad protector, this is the one. It will protect your desk from scratches and dents. You can use it in your office or home, and it is easy to install and remove. It also comes with an easy-to-clean surface so that when it gets dirty, all you have to do is wipe it down with a damp cloth.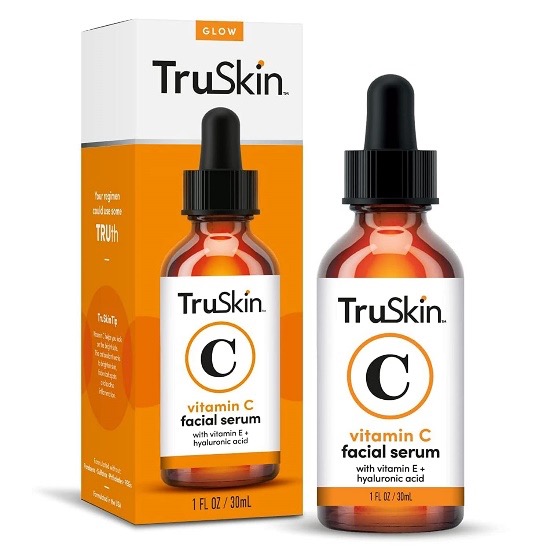 16 – Natural Vitamin C Serum
This potent serum is a top seller on Amazon and is perfect for anyone looking to improve their skin's appearance. With a massive online community singing its praises, the serum is great for those dealing with sensitive skin and wanting a clearer face glow.
The serum contains a blend of Hyaluronic Acid, Vitamin E, Organic Aloe Vera, Jojoba Oil, and of course, Vitamin C. This is an excellent "cosmetic of the moment" product for those wanting fewer wrinkles and fine lines.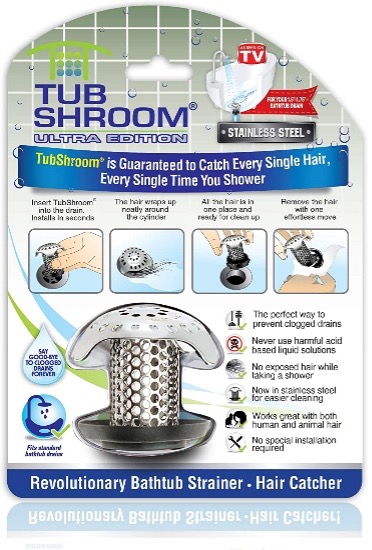 17 – TubShroom Tub Drain Protector
This little bathroom hack snuck up on us. It looks like something in the "as seen on TV" section of a big box store, but the viral sensation has swept across social media from all the embarrassed teens looking to downplay their cleaning routines. Not to mention the dads who would buy this little gem in an instant.
The TubShroom tub drain protector is the perfect product for people who are looking to prevent hair from clogging their tub drains. It's made of silicone and designed to fit most drains, which means it will fit in any bathroom.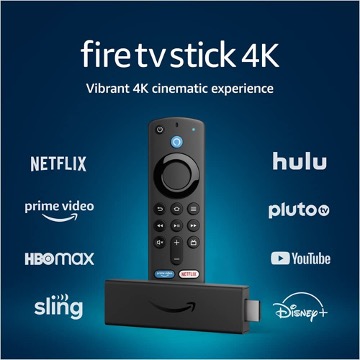 18 – Fire TV Stick 4K
If you're looking for a product to sell on Amazon, the Fire TV Stick 4K is a great option. The device allows users to watch movies they've downloaded with its 8GB internal storage or stream content from Netflix, Hulu Plus, or Prime Video through its built-in apps.
The remote control allows you to search for content by pressing down on the mic button located on top of it. Let's face it, streaming is not going away any time soon, and a device that makes the whole Netflix and Chill game easier will sell.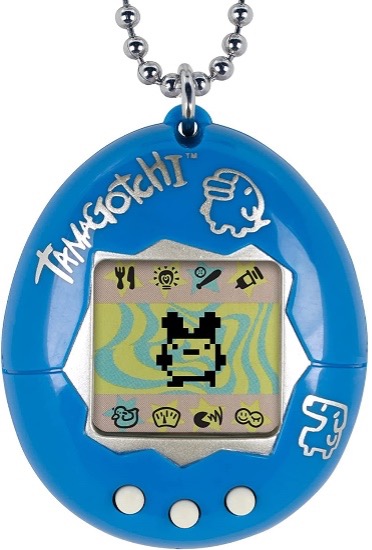 19 – Tamagotchi Electronic Game
All those kids of the 90s are now parents with plenty of buying power, and they love nostalgia. A Tamagotchi is a handheld electronic device that was first released in Japan in 1996. It's based on virtual pets, toys designed to be cared for by the owner through their actions. In this case, you'll need to feed it regularly and clean up after it. If you don't take care of it properly, your Tamagotchi will die!
The Tamagotchi was initially popular among Japanese schoolchildren but has since gained worldwide popularity thanks to its unique design and addictive gameplay style. In addition, popular media like Bob's Burgers and others have featured similar devices, so they are a bit timeless.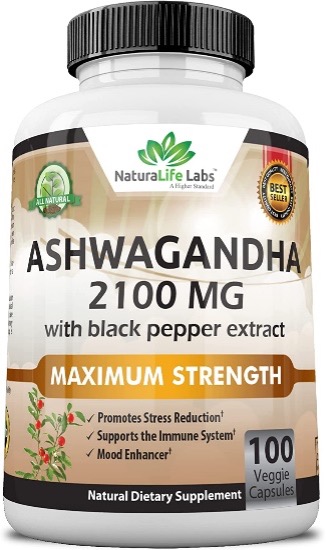 20 – Ashwagandha Supplements
Ashwagandha, also known as Withania somnifera, "Indian Ginseng" or winter cherry. This herb has been used in Ayurvedic medicine for over 3,000 years and is considered to be one of the most potent herbs in the world because of its ability to reduce stress and anxiety as well as increase energy levels.
Ashwagandha supplements can help improve your mood, boost your immune system, and even prevent cancer cells from developing. With the anxiety levels of hard-working consumers steadily rising, you can expect to see products like this, and others grow in 2023.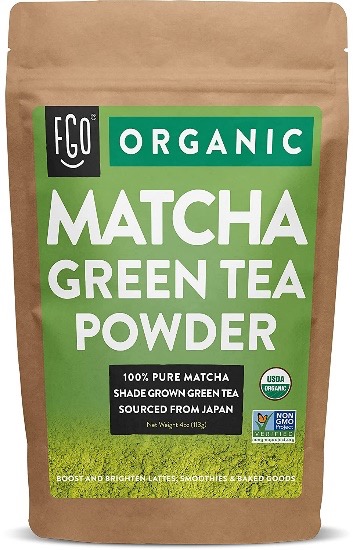 21 – Matcha Tea
Matcha tea is a Japanese green tea powder. It's made from the leaves and stems of the Camellia sinensis plant, which are then ground into a fine powder. It contains high amounts of antioxidants, so it's often used as a healthy alternative to coffee.
The taste can be bitter, but when mixed with other ingredients, such as milk or honey, it becomes delicious! You can use matcha tea in smoothies or lattes, add it to your favorite desserts like brownies or cookies, or add flavor to your next batch of pancakes with this versatile product!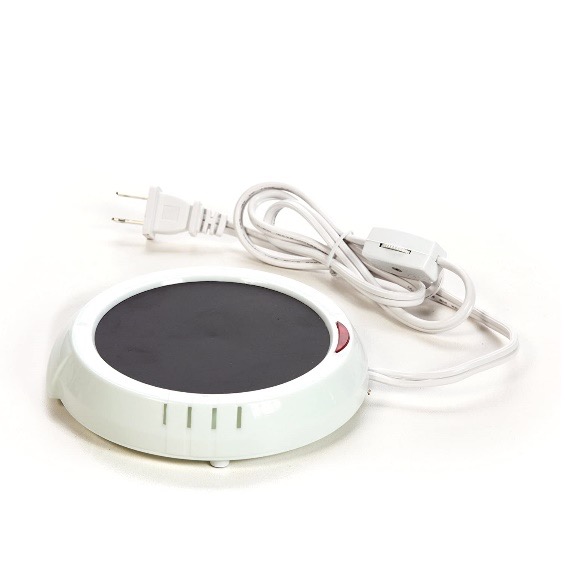 22 – Electric Candle Warmer
This product has a lot of potential and is very popular. It is an electric candle warmer that can be used to heat up your favorite scented candles. This removes the fire element of a candle completely for a safer burn that you don't need to worry about.
The key to this trending item is to find a version that consumers will enjoy. There is a massive variety on Amazon, so you want to go with one that looks fantastic and is easy to use.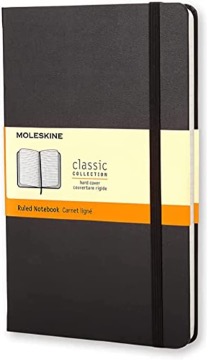 23 – Moleskin Notebook
Moleskine notebooks are an absolute classic in the world of writing and journaling. They come in a variety of sizes and styles, but they're all meant to be used to jot down notes, ideas, or anything else that comes to mind.
Whether you're a writer or just someone who thinks better with pen and paper than on a computer screen, you can't go wrong with one of these notebooks!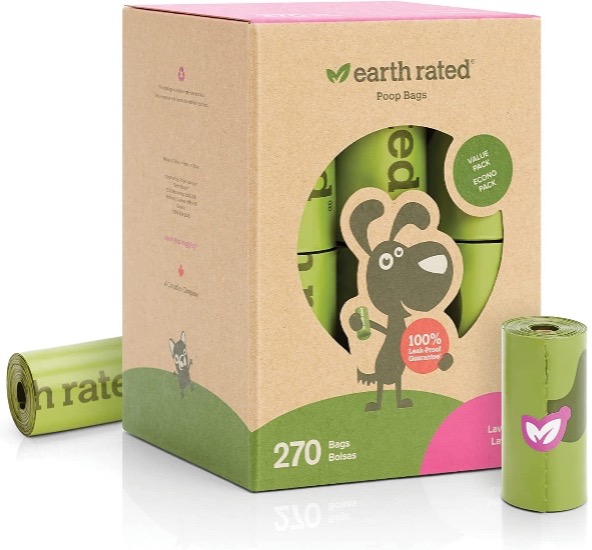 Bonus – Dog Poop Bags
As with any top-rated products list, we wanted to be sure and include a pet item. Pet supplies are one of the most lucrative categories of ecommerce.
Like the Apple Tag, this is a fantastic complimentary item for your online storefront because everyone, from the new dog owner to the thoroughbred breeder, needs poop bags.
Conclusion
We hope this list has helped you find some great products to sell on Amazon. Remember, you don't have to stick with just one product or category. If something else interests you, go ahead and try selling it too. The more experience you have in selling on Amazon as an individual seller, the better you'll be in the long run.
By keeping an eye on the top-selling items on Amazon and the trending Amazon products, you can consistently offer your customers the best products. You can maximize your revenue and grow your online business by staying on top of consumer demand and the latest trends. Good luck, and have fun!